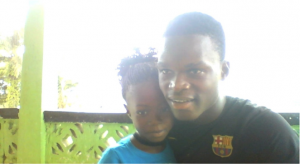 Grand Gedeh County – Weeks after the official reopening of schools for the 2017/18 school year, many parents in Grand Gedeh County are holding back their children from classes, afraid they might be caught up in potential election violence.
A principal of a school in Glio-Twabo, who requested anonymity, said many parents told him they could not permit their kids in school for the next few weeks.
He said the parents' decision is also to protect their children from alleged ritualistic killings.
There have been increasing fear of ritualistic killings in Southeastern Liberia. The lifeless bodies of people have been found in some counties; in some instances, parts were extracted.
However, There have been no reported ritualistic killings in Grand Gedeh County so far this year.
"I am very much afraid about my children this elections period because most often there are reports of dead bodies found and parts extracted," said Maweih Pajibo, a mother. "Most victims are children and also we parents are thinking about the violence that may be after elections."
Another parent, Anthony Bahnuye said he's not satisfied with the brewing election tension in the county.
"From the way we are seeing things in this campaign period, we are not satisfied. Every time we hear of amongst various candidates even though they are not showing out for people to see but if one is very smart enough you will certainly know that might happen even before or after the election and that is exactly why we are holding our children back for this year or this semester," Bahnuye said.
As October 10 draws near there appears to be tension brewing amongst rival candidates, as well as their respective supporters in their bid to lure the support of electorates.
The paranoia of election-related violence is pretty noticeable amongst parents in Putu, Konobo, Glio-Twabo, and Gbarzon districts.
Rev. Harrison Darwolo, Grand Gedeh education officer, termed the parents' concerns as important and promised to ensure that the necessary measures will be put into place to protect students while they are on campuses.
At the same time, Rev. Darwolo warned: "The government did not stop any school from reopening because of the election. Parents who are not sending their children to school are doing it at their own risk. If there is any reason why schools should close; it would be for October 10, the voting day."
Report By: Angeline Roberts

The claim is rigorous and the content is demonstrably true.
The statement is correct, although it needs clarification additional information or context.
Evidence publicly available neither proves nor disproves the claim. More research is needed.
The statement contains correct data, but ignores very important elements or is mixed with incorrect data giving a different, inaccurate or false impression.
The claim is inaccurate according to the best evidence publicly available at this time.
Upon further investigation of the claim, a different conclusion was determined leading to the removal of the initial determination.
A rude, disrespectful, or unreasonable comment that is somewhat likely to make you leave a discussion or give up on sharing your perspective. Based on algorithmic detection of issues around toxicity, obscenity, threats, insults, and hate speech;