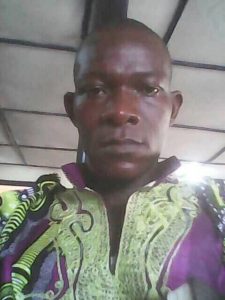 Full text of a press release below:
Press Release for the Gruesome Death of Some Members of Lofa Community in Gbarpolu
Delivered in Bopolu City by
Mr. Saa Samuel Sopor
CHAIRMAN/LOFA DIOMPILOR ASSOCIATION/GBARPOLU COUNTY
December 24, 2017
Ladies and Gentlemen:
We have come with most profound regret this evening to talk to the people of Gbarpolu, the people of Lofa and the people of Liberia about the most regrettable incident that had happened to some of our members in recent time. It is saddened that there are evil people who are infiltrating among us to destroy the good hospitality we, the people of Lofa County enjoy from the people of Gbarpolu from times then and now. Our attention has been drawn to happenings to the loss of our kinsmen at some parts of Gbarpolu, who are subsequently discovered killed and their brutal and mutilated corpses discovered. This has claimed our attention as people of Lofa County residing in various parts of Gbarpolu County.
Despite ritualistic killings which may have been heard about, in Gbarpolu County, particularly, that if not all of them, but most of them have been to people of Lofa. This is a highly regrettable situation, especially at the time when our country is in the electioneering period, which is a critical time. More particularly when our Kinsman is contesting for the highest set of the state.
Among several other times, the situation has reached a high alarming state that we can no longer remain silent, but to speak out expressing our fear and ordeal and to call on all stakeholders to come to our aid. We believe that a citizen of Liberia is not an alien when he resides in any part of Liberia, especially when Gbarpolu was once part of our country, Lofa. But the perpetual hunting of our the people of Lofa to the extent that they are always killed, is something great concern and not to be taken lightly, as it is not a one-time incident, not a two time incident, and not even three times incident, but there are of several incidents, and even uncountable time, and there has been nothing done with the matters.
It can be recalled that 2011, a Kissi woman who became a prominent resident of Bopolu was brutally murdered with parts extracted when she went to ease herself behind her house. The regrettable thing about her death is that it was in an early evening hour, at about 8:00 pm when we all know that a city like Bopolu can be lively and awake.
What has been more troubling is that in two weeks time, two of our members, Mr. Oldman Bombo and Mr. S. Duka Akoiwala were reported missing and none of them was found alive. We heard about the loss of two of our members: Mr. Oldman Bombo in Henry Town and Mr. S. Duka Akoiwala in Guyan Town. Mr. Bombo lost and after a day search, he was found dead with some of his body parts extracted. Mr. Akoiwala went lost on November 18, 2017, and after one month and a week, his body was found on an old farm with his body bearing chopping wounds and a cutthroat. In all circumstances, we have seen very little effort being applied on the side of the responsible authorities especially where absolutely nothing has been done to bring perpetrators to book. You may be aware of Joseph Lormah who in 2010 went missing in Guyana Town and was never seen. This and many other happenings have occurred in many other parts; regrettably, some of them have not even been reported. We feel this kind of condition of our people is unacceptable and it must be stopped as we cannot allow our people to keep falling victim and dying such cruel deaths.
We are calling on the Ministry of Justice of the Republic of Liberia and all associated agencies responsible to launch an investigation into the circumstances surrounding the deaths of our kinsmen. We are also calling on all of our people, all the people of Lofa residing in Gbarpolu, in Lofa and all over Liberia and around the world to join us pursue this matter to ensure that an investigation is done and those found linked to the matter be persecuted.
As we celebrate Christmas on tomorrow, December 24, 2017, we call on all the people of Lofa residing in Gbarpolu and in any other part of Liberia at large, to join us in observance of a two-day sober reflection as we mourn the deaths of our kinsmen on December 25 and 26, 2017. Even as all Liberians go to the pulls to an election the next President of our country of which one of the kinsmen, Ambassador Joseph Nyumah Boakai is one, please think about us and assist us in ensuring that justice is done in this matter.

The claim is rigorous and the content is demonstrably true.
The statement is correct, although it needs clarification additional information or context.
Evidence publicly available neither proves nor disproves the claim. More research is needed.
The statement contains correct data, but ignores very important elements or is mixed with incorrect data giving a different, inaccurate or false impression.
The claim is inaccurate according to the best evidence publicly available at this time.
Upon further investigation of the claim, a different conclusion was determined leading to the removal of the initial determination.
A rude, disrespectful, or unreasonable comment that is somewhat likely to make you leave a discussion or give up on sharing your perspective. Based on algorithmic detection of issues around toxicity, obscenity, threats, insults, and hate speech;