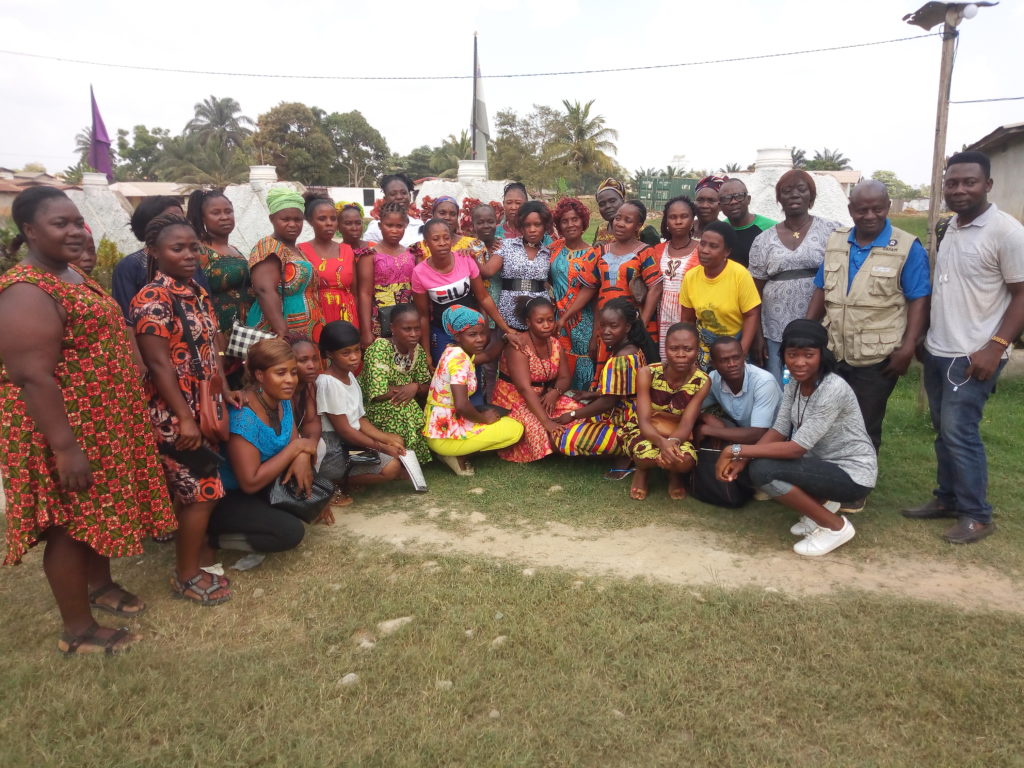 Zwedru – In the 54th Legislature, out of a total of 73 members of the House, the number of female representatives is nine, according to the National Election Commission 2017 elections results.
And Madam Jesadeh Barzon, chairperson of women platform, a grassroots movement in Grand Gedeh County, says this figure is not a good representation of women at the country's lawmaking body.
Barzon is calling for women to be given at least one constituency in each of the 15 counties in the country.
She says if this is enacted into law, women will be able to have more representation in the House of Representatives and work to foster development.
Madam Barzon stressed that if Liberian women occupy more than 15 seats in the House of Representatives and at the same time are part of major committees relative to issues affecting women and children, crimes and other harmful practices will be reduced significantly.
At the same time,  the president of the Grand Gedeh County's rural women called on the NEC to enforce the 30% representation of women for candidate's nominations of all political parties during the election.

She said women in the county are resolved to coordinate a process of organizing mass meetings to consult with women groups across the county in order to build consensus to support a single female candidate from each electoral districts in the impending 2023 elections in Grand Gedeh County.
The new elections law provides that political parties and coalitions submitting candidates for an election should endeavor to ensure that there is not less than 30 percent inclusion of women.
But the women are concerned that this regulation is not being taken seriously by political parties and that the NEC is doing nothing to penalize these political parties.
In the 2017 elections, 42 candidates were qualified to contest various seats in Grand Gedeh County. Only five of these candidates were females and they accumulated the least votes in the county's electoral district two and three respectively.
Madam Barzon is however concerned that since Grand Gedeh County was created in 1964 as a political subdivision, it has never elected a female Lawmaker.  
The National Elections Commission report has shown that the women of Grand Gedeh begun yarning for an elected position beginning 2011 when a former ruling Unity Party candidate, Madam Helen Deh, contested and lost to re-elected and current representative Hon. Alex Grant, who is now chairman of the House's Committee on Elections and Inauguration.
Report By: Ben T.C. Brooks, Grand Gedeh County

The claim is rigorous and the content is demonstrably true.
The statement is correct, although it needs clarification additional information or context.
Evidence publicly available neither proves nor disproves the claim. More research is needed.
The statement contains correct data, but ignores very important elements or is mixed with incorrect data giving a different, inaccurate or false impression.
The claim is inaccurate according to the best evidence publicly available at this time.
Upon further investigation of the claim, a different conclusion was determined leading to the removal of the initial determination.
A rude, disrespectful, or unreasonable comment that is somewhat likely to make you leave a discussion or give up on sharing your perspective. Based on algorithmic detection of issues around toxicity, obscenity, threats, insults, and hate speech;