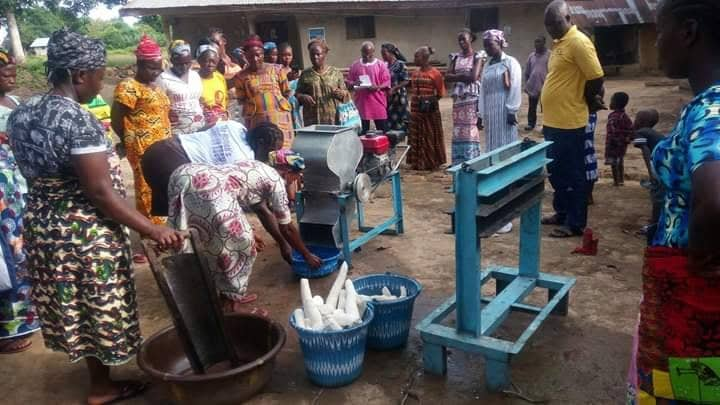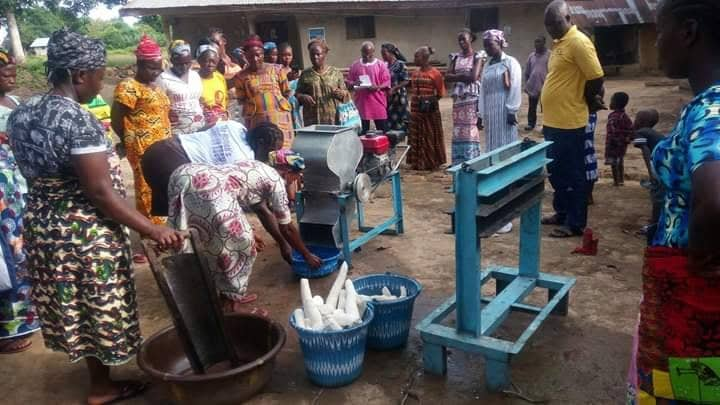 Sappimah Town, Gbarpolu County – On June 28, 2019, UN Women facilitated a five day Village Saving and Loan Association (VSLA) workshop for 30 women of Sappimah Town and other towns in Gbarpolu County.
Sappimah Town is about 3 kilometers away from Bopolu City. Nearly all of its residents are known for producing farina out of cassava, which they sell to keep up their family.
However, managing their own resources to do large scale cassava farming is a major challenge for many of the women, something that prompted the support from the UN organization.
Women have been left in the background for a very long period, says UN Women lead facilitator, William G.S. Fransuah.
"This is why we are working with women in the county, supporting and encouraging them to build their capacity in the business venture so that they can have the ability to get money to be able to solve their own problems, not only putting broaden on the man," Fransuah said.
The head of the VSLA Martha Willie says "turning cassava into gari used to be very hard for us."
"After this training, will pray that whatsoever they are telling us we will use it in our lives to help our community, our country and ourselves," Martha said.
One of the beneficiaries and the Co-chair of Gbarpolu Civil Society Organizations, Lydia Ballah said, "Other women did not know how to save money. We just use to get money and use it – to the extent that other women can pretend that they are doing business but not so, in that they do not have the basic idea to do good business."
She said, "You can really see them selling but they can eat both the principal and profit."
She assured that after the training, the targeted "women will be able to work, do business – eat some of the money and save some through the VSLA and support our family."
Frances K. Smith, another member of the group, said the training will benefit her a lot, adding, "Because I will be able to save, get profit and make good business to benefit my children and husband."
"This training should not be the last; I want them [UN-Women] to come back again, and go into other communities to help other women to better their lives," Smith added.
Gbarpolu County Rural Women President Bendu Jah urged UN Women to continue training and mentorship "so that we will be able to be strong and stand on our own."
Meanwhile, the Coordinator for Ministry of Agriculture in the County, Weedor A. Cegbe said farming is a business, adding that she has joined the women in order to motivate them.
US$1,513 was given to the group as a startup fund, and Weedor says the money received would be given out to the group members as a credit to engage in farming and improve their business.
"With this money, we will be able to do farming and business and payback. This will help us as women to be self-sufficient and even help our husband in the home, " she said.
She described the support as a step "buttressing the effort of the government."
"Actually, this is what the government supposed to be doing. Now that we do not have the means of doing and UN-Women has come and buttress women activities, is good," Says Weedor A. Cegbe.
Report by Henry B. Gboluma /henryv2030@gmail.com

The claim is rigorous and the content is demonstrably true.
The statement is correct, although it needs clarification additional information or context.
Evidence publicly available neither proves nor disproves the claim. More research is needed.
The statement contains correct data, but ignores very important elements or is mixed with incorrect data giving a different, inaccurate or false impression.
The claim is inaccurate according to the best evidence publicly available at this time.
Upon further investigation of the claim, a different conclusion was determined leading to the removal of the initial determination.
A rude, disrespectful, or unreasonable comment that is somewhat likely to make you leave a discussion or give up on sharing your perspective. Based on algorithmic detection of issues around toxicity, obscenity, threats, insults, and hate speech;