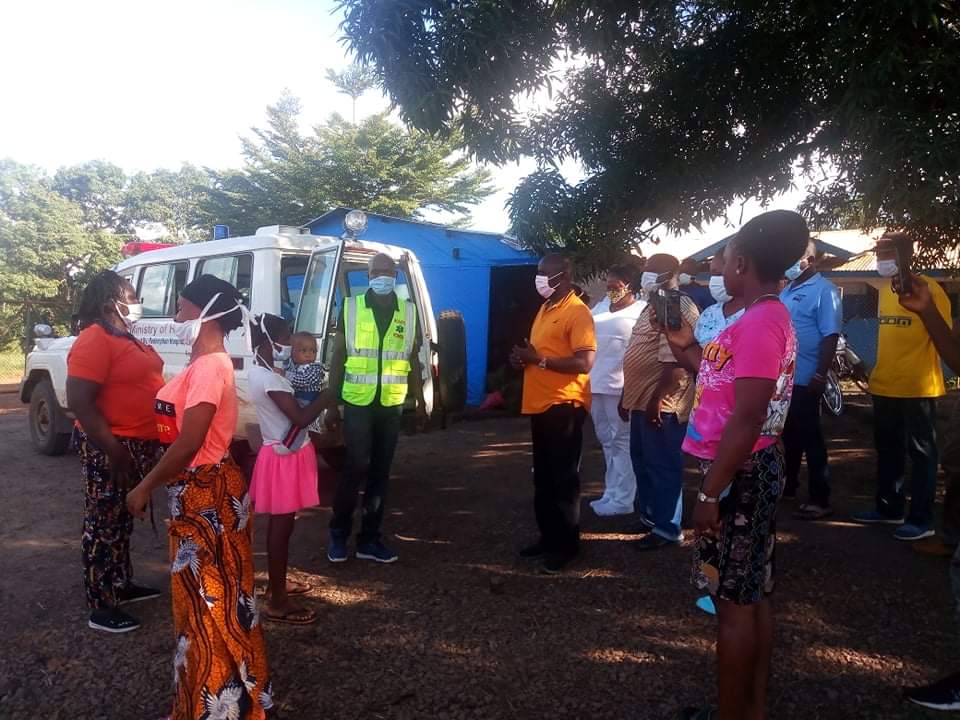 Bopolu City – The 14 Military Hospital has discharged four persons who have recovered from COVID-19. The four recovered patients were part of seven people who were tested positive for the novel Coronavirus in the county.
Upon recovery, the four persons were transported back to the county on Monday, June 1, and reunited with their families and communities.
Several people turned out to witness their arrival at the Jallah Lone Hospital and later celebrated at the recovered people homes.
County Health Officer, Dr. Musa Zuanah said, "these people were sick and we sent them to town for care and they were taken care of and now they are well and back. So, please accept them, eat with them and they will share their story.'
"This means that this Coronavirus disease is not a death sentence," added Secretary of the civil society organizations in the county, Alfred B. Scott.
Mr. Scott praised the health workers and at the same time urged everyone to keep following health regulations to enhance the fight against the pandemic.

The claim is rigorous and the content is demonstrably true.
The statement is correct, although it needs clarification additional information or context.
Evidence publicly available neither proves nor disproves the claim. More research is needed.
The statement contains correct data, but ignores very important elements or is mixed with incorrect data giving a different, inaccurate or false impression.
The claim is inaccurate according to the best evidence publicly available at this time.
Upon further investigation of the claim, a different conclusion was determined leading to the removal of the initial determination.
A rude, disrespectful, or unreasonable comment that is somewhat likely to make you leave a discussion or give up on sharing your perspective. Based on algorithmic detection of issues around toxicity, obscenity, threats, insults, and hate speech;