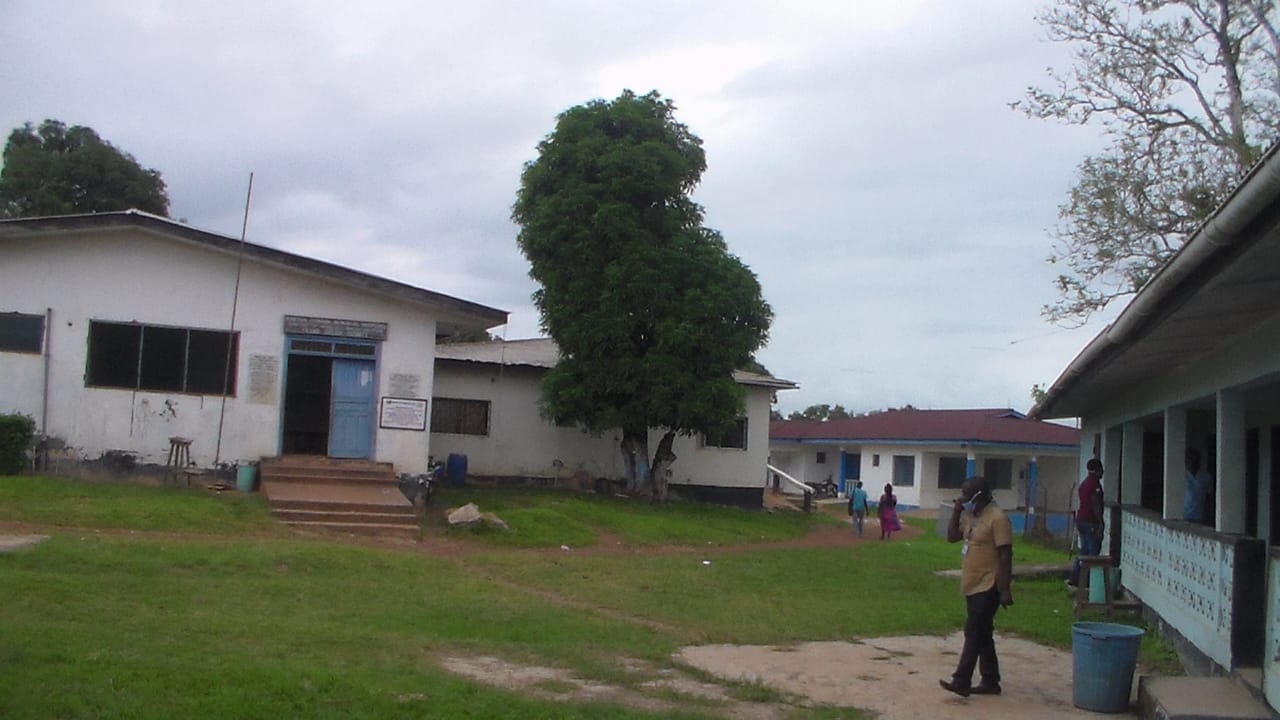 Zwedru – As Liberia's health sector struggles to respond to the coronavirus pandemic, health facilities in Grand Gedeh County are beginning to experience a drop in the number of patients seeking treatment for other illnesses – a trend they are contributing to patients' fears over potentially contracting the virus, when they seek treatment at health facilities.
Grand Gedeh County is one of only two counties in Liberia that are yet to record a confirmed case of COVID-19, but as movements of people between the county and others that have confirmed cases continue, health experts have warned that the county is at risk.
Meanwhile, patients with malaria, tuberculosis, HIV/AIDS, and high blood pressure, among others, are delaying or forgoing critical treatment that could keep them alive, according to Dr. Varmuyan A. Kromah, Director of Medical Staff at the Martha Tubman Memorial Referral Hospital in Zwedru.
Dr. Kromah warns people against staying home when they are sick, or going to drug stores to buy pills without having proper medical checkups first.
He said there is "low attendance of patients enrollment at the referral hospital since the outbreak," adding that the hospital has experienced about 85% reduction in the number of patients in the last two months.
---
---
Dr. Kromah blames the situation on the heightened misinformation and rumors about COVID-19 that have been swirling around the communities since the outbreak began.
"This Covid-19 outbreak came with a lot of rumors or myths, so people are afraid to come to the hospital for treatment whenever they are critically sick," Dr. Kromah said.
"Even in the various district clinics, we have the same low attendance of patients, but let them come. We will put them on treatment, and they will get well, they should not be afraid."
He added that there have been "unexplained deaths" in the communities because people with other medical conditions "are afraid" to seek treatment at health facilities.
"The county health team has recorded six [deaths] in the communities, or unexplained deaths due to their fear. Their [the deceased's] specimens were taken to Monrovia for testing, but all have tested negative for the virus," Dr. Kromah disclosed, during an interview with LocalVoicesLiberia.
He said people are spreading misinformation that because symptoms of COVID-19 are fever and headache, many people – who should be seeking medical treatment for other diseases – perceived that they will be suspected of COVID-19.
"It is not true," he stressed. "We will not just say you are positive of the virus when you come to the hospital for treatment. We will put you on treatment and if your condition is not improving, then before we can send your specimen to Monrovia [where it can be] proven positive or negative of the virus, we will tell you".
The devasting experience of one Zwedru family demonstrates the concern that Dr. Kromah and other medical practitioners have been expressing.
In an interview with LocalVoicesLiberia, Archie Soeba, 37, recalled how his father died at home because of fear of carrying him to the hospital for treatment.
"My father, the late Jerome J. Soeba, was a pressure patient. He fell off on April 27, 2020 at about 2:00 AM, other family members suggested taking him to the hospital that morning, but I refused and told them that if we carry him the hospital maybe will tell us that he has the virus. They will quarantine every one of us because he just came from America before the virus hit the country, So they all said I was right and we never went that morning. After two days he died," explains Soeba, who now regrets the decision he made that morning.
"When he died, the hospital team came and took his specimen, after four to five days they called and told us that our father did not die of the virus."
---
---
Despite the circumstances of the Soeba family's loss, many people are still not showing confidence in the health system.
Rachel Manue, 34, a mother of three children and a resident of Kudah Bye Pass community in Zwedru, has not taken her children for treatment at a health facility since the outbreak began.
"I preferred going to the drug store to buy my drugs and take it when I am sick or when any of my children is sick because there is not too much questioning when you go buy to the drugs store. Instead, the hospital will have to ask you many questions and maybe tell you that you are suspected of Covid-19 at the end," said Ms. Manue.
"My children are very small, and I am the only mother and father for them, so no one is going to keep me at the hospital for nothing that I have the virus or suspected of it."
Like Ms. Manue, Jestina Finda Kamara, 40, vows not to visit the hospital or clinic until the pandemic is over because of rumors her mother told her.
"My mother called me from Monrovia and said that the hospital people are the ones injecting people with the virus. So she said if I'm sick the best place I must go is to the drug store for pills or put strength in myself. I should avoid too much of lying down, and I must not even tell anyone that I am sick. God will heal me," she explains.
"The best treatment centre I used to go to whenever I sick was the Catholic clinic in Zwedru, but since the outbreak I have not gone there and will not go there until this virus business can be subsided".
As locals now look to drug stores for treatment, these businesses are making more profits. But on the flip side, there are concerns about far-reaching health implications for people with existing health conditions.
---
---
Agnes K. Kamarah is a registered midwife who owns a drug store in Zwedru. She says her customers have doubled in the last two months.
"I received more than 15 persons a day who come to buy from my drug store. They more often don't know the kind of tablet to buy, so sometime if you are asking them they don't easily respond – they just want you to serve them, that is their primary concern," she said.
"At times when someone comes to buy drugs from me and I notice, as a health worker, that your health condition does not satisfy me, I tell you go the hospital or I do not have the tablet."
Bendora P. Garley, manager of the B&P drugs store in Kudah-by-pass community, agrees that many drug store operators "don't receive prescriptions; we rather sell to people who only come to buy from us".
"By right, we should be receiving prescriptions from doctors or nurses before we serve anyone with pills," she said, adding that before the outbreak customers were buying drugs based on hospital prescriptions.
"But almost everyone is staying away from the hospital, so it is very difficult to see people coming to buy drugs with prescriptions."

The claim is rigorous and the content is demonstrably true.
The statement is correct, although it needs clarification additional information or context.
Evidence publicly available neither proves nor disproves the claim. More research is needed.
The statement contains correct data, but ignores very important elements or is mixed with incorrect data giving a different, inaccurate or false impression.
The claim is inaccurate according to the best evidence publicly available at this time.
Upon further investigation of the claim, a different conclusion was determined leading to the removal of the initial determination.
A rude, disrespectful, or unreasonable comment that is somewhat likely to make you leave a discussion or give up on sharing your perspective. Based on algorithmic detection of issues around toxicity, obscenity, threats, insults, and hate speech;