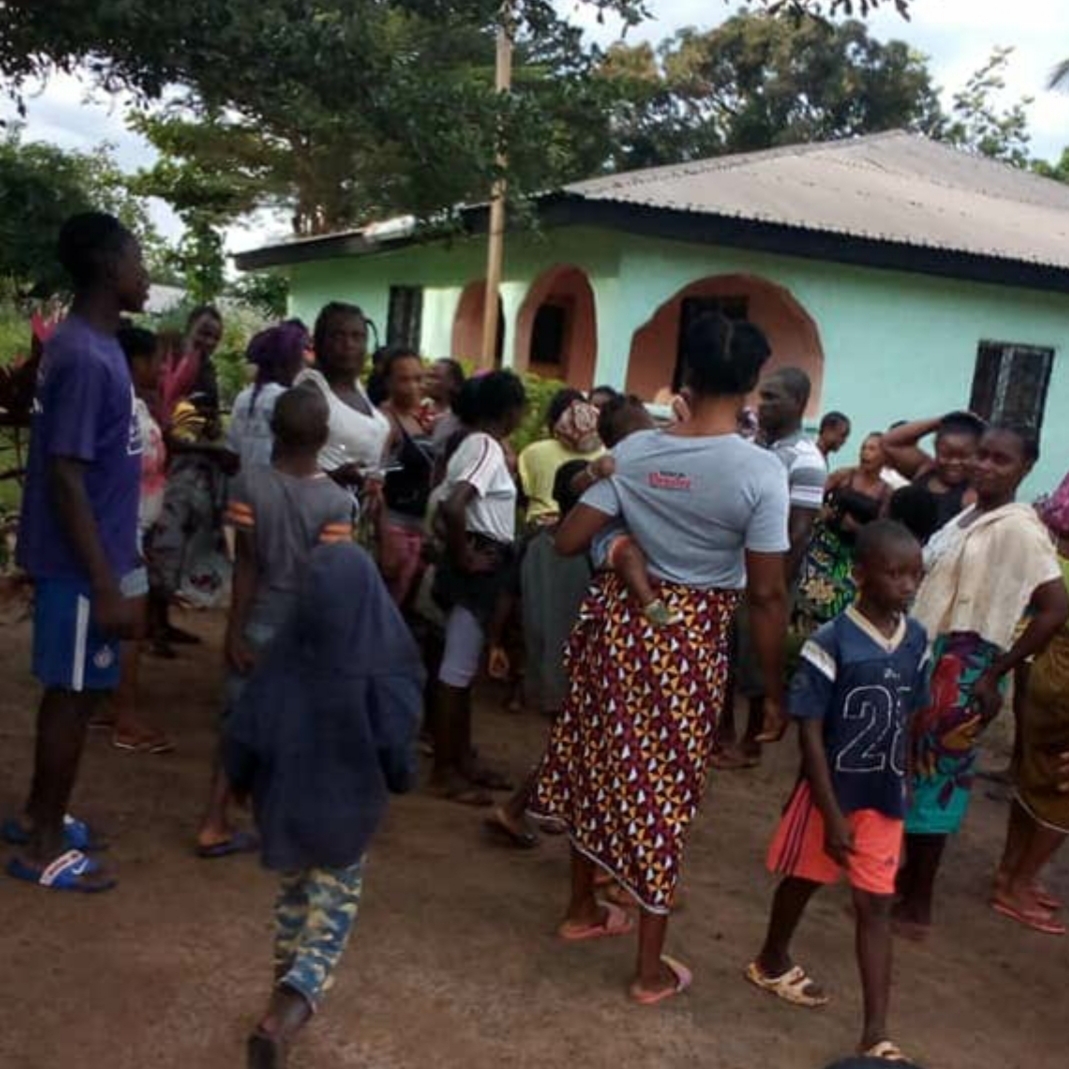 Zwedru, Grand Gedeh County – Despite recording three confirmed cases of COVID-19, some residents of Grand Gedeh County have refused to believe that the virus exists, prompting fears that denial may cause a surge in the number of cases.
Measures put in place by Liberia's Ministry of Health to curtail the spread of the virus – including social distancing and correct wearing of face masks – are being flouted by residents of the county.
On July 20, Grand Gedeh County health team, announced in a press briefing that a 52-year-old man from Zwedru had tested positive for COVID-19.
County Health Officer Dr. Augustine Fannieh added that 14 people including the patient's wife, children, and neighbors were asked to self-quarantine ahead of preparations to send them to a precautionary observation center which is located outside Zwedru, where they will stay for 21 days.
After the pronouncement by the county health officer, residents –some of them relatives of the patient – called on local radio stations to deny that the patient had tested positive.
Vivian Manti Doe, who claimed to be a daughter of the patient, said all information provided by the CHT was "false and misleading".
"My father is not age 52, he never left from Zwedru to Monrovia on the 17th of July. My father is not currently residing on 9th Street in Monrovia, he was never tested positive of the virus. In fact, he went to work today at his head office, so every information given by the county health officer is false and misleading. I will take lawsuit against the Grand Gedeh County health team for tarnishing my father's name," Doe said.
"If they think that my father's name they want spoil to get their COVID-19 package from donors then they lie, because I will sue them and the money will turn bitter in their mouths. I am prepared to stand by my father, he is a pressure patient and when they went to go do the COVID-19 test today, they said his pressure went up, but not positive of the virus. So [many] lies".
Like relatives of the patient, Junior Quiah, 40, says he does not believe that the virus exists in the country.
"I strongly agree that it is in the western world," said Quiah, who is a long-time friend of Mr. Doe. "The people just looking for money. Again, it is not in Zwedru, and they are lying on my friend, he does not have the virus."
Alfred Dunner of Zwedru has also denied that the 52 -year-old man is positive.
"The County health team and the ELBC correspondent are providing fake news to the nation saying that the man is positive. Liberians, let us be real to ourselves, the man in question I know him very well and I saw him when he was leaving Zwedru, he was never sick so let them stop the lies," Dunner said.
On July 21, community members, friends, and relatives gathered at the patient's home, where 14 people are supposed to be undergoing self-quarantine. There, the visitors crowded together with jubilation, celebrating that the man in question had called to his wife and children back home, claiming that he was never positive of COVID-19.
---
---
But Grand Gedeh County Health Officer, Dr. Augustine Fannieh said the community's reaction was based on a delay in contacting the patient, after his positive result was disclosed first to the health team.
Explains Dr. Fannieh: "It is truth that the day the man in question was tested positive of the virus, he was never called by the Montserrado health team to send him to the 14 military hospital for treatment, because they don't know him and myself don't know him too. Reference lab only sent me his information in county, including his contact via email. It was based upon that I called him, and he gave me all of the information I read to the public".
"The day I released the information to the people of Grand Gedeh that a man tested positive for the virus but he was in Monrovia, then he was still passing around in Monrovia because he was not showing signs and symptoms. That was the mistaken part; so, he had many things to tell his people back home at that time".
Meanwhile, Trokon Bryant, communications consultant of the NGO which the patient is employed, said it has shutdown its offices in Monrovia for 14 days. Bryant said this is to allow staff to stay home and observe themselves for the period.
As denial about the index case of Grand Gedeh County continues amongst some residents – mainly relatives and friends of the patient – others have said that although they believe that the virus exists, it is difficult for them to follow the social distancing rules.
Some marketers admitted that, although they believe that the virus is dangerous, it is also important for them to fetch food for their families by selling in crowded marketplaces, where many people do not wear face covering.
"I agree that the virus is dangerous, but this is the only way we can survive, by coming in the market to purchase and sell daily. Because of this virus, more people have added on us, especially women who are engaged into selling – and we cannot stop them or drive them away too as marketing authority," said Madam Etta K. Tweh, Superintendent of the county's marketing association.
As widespread denial and lack of adherence to health protocols continue, the county surveillance office, Sylvester Toe, has warned that the virus may further spread in the country.
"Liberians must always learn to abide by instructions from health authorities regarding all preventive measures, to disallow the spread of the virus; their continued refusal to adhere to these measures may prolong this virus," said Toe.

The claim is rigorous and the content is demonstrably true.
The statement is correct, although it needs clarification additional information or context.
Evidence publicly available neither proves nor disproves the claim. More research is needed.
The statement contains correct data, but ignores very important elements or is mixed with incorrect data giving a different, inaccurate or false impression.
The claim is inaccurate according to the best evidence publicly available at this time.
Upon further investigation of the claim, a different conclusion was determined leading to the removal of the initial determination.
A rude, disrespectful, or unreasonable comment that is somewhat likely to make you leave a discussion or give up on sharing your perspective. Based on algorithmic detection of issues around toxicity, obscenity, threats, insults, and hate speech;