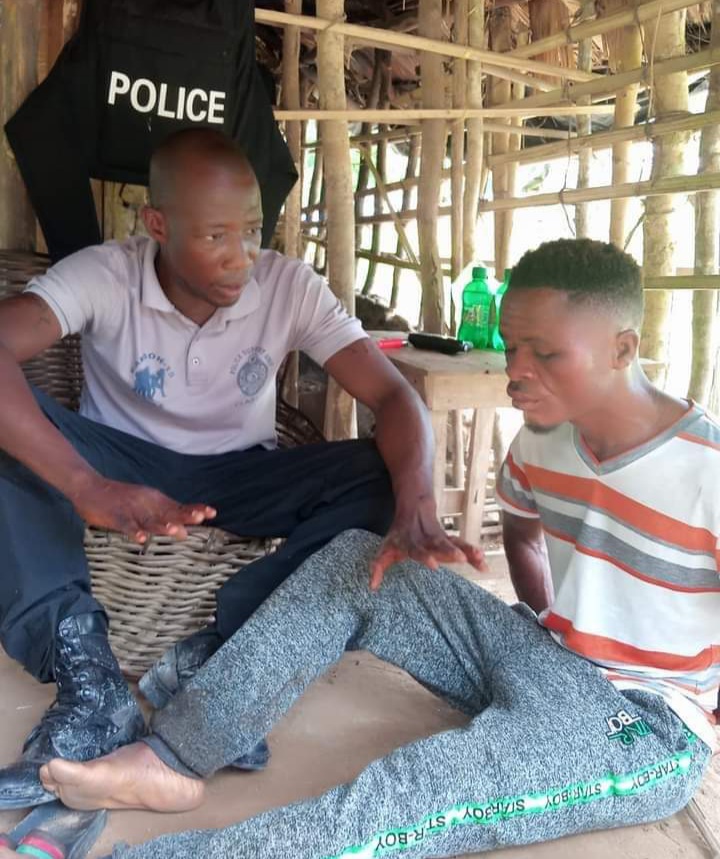 Zwedru – Police in Grand Gedeh Country have arrested a 34-year-old man identified as Melvin Chea for allegedly killing his girlfriend, Florence Julue, whom family sources said was four months pregnant.
Chea was arrested by the joint security of the county on Thursday and is currently in Police custody in Zwedru where he is undergoing investigation.
Florence, 26, and the suspect had been in a relationship for over five years and had a six-month-old child, according to family sources.
The gruesome incident occurred in the Car Center Community on September 22 at about three in the morning, according to Elisa Gralor, a neighbor of the decease, who said "Melvin murdered Florence because of jealousy".
Explains Elisa: "Melvin came from a gold mine last week and brought with him LD$19,000.00 gave it to his girl to start with as a business; so, she went to Janzon to buy plantain and banana to sell. Three days later he called me and accused her of loving to one boy at where she went to buy as he said someone told him, so I said to him that it was not possible and in fact the girl is pregnant so how can it be?.
"When Florence came from the bush, he started to threaten to beat her to death for spoiling his money given for business because she never came with the amount of goods he expected her to buy but Florence denied, got afraid and left the man rented apartment to her parent house for about a week now where he went last night to begged she and her mother saying that he said it out of anger and it was never going to be repeated".
---
---
Augustine Chea, brother of the suspect, said Melvin went to his house at about 2 a.m. on the night of the incident along with his son he had by another woman, claiming that he and the decease had had a confusion. He requested that the boy spent the night with his brother.
Explains Augustine:  "So when he left, in less than five minutes his four year old son Christian, called my attention and said to me that his father and mother fought and he saw blood on her, so I was concerned because my brother has never come to my house in such an hour, so that's how I woke up and went to the girl parents' house to asked if she was home with them or they knew about the confusion.
"When the parent told me that they were not aware, that's how I asked the girl father t to follow me to their rented apartment; when we got there, the door was locked and we managed to burst the inside lock when we entered we saw the lady lifeless body laying on the bed in a pool of blood along with their year six months old son crying side her with blood all on him".
Meanwhile, scores of residents of Zwedru took the street to celebrate the arrest of Melvin with most calling for his speedy prosecution.

The claim is rigorous and the content is demonstrably true.
The statement is correct, although it needs clarification additional information or context.
Evidence publicly available neither proves nor disproves the claim. More research is needed.
The statement contains correct data, but ignores very important elements or is mixed with incorrect data giving a different, inaccurate or false impression.
The claim is inaccurate according to the best evidence publicly available at this time.
Upon further investigation of the claim, a different conclusion was determined leading to the removal of the initial determination.
A rude, disrespectful, or unreasonable comment that is somewhat likely to make you leave a discussion or give up on sharing your perspective. Based on algorithmic detection of issues around toxicity, obscenity, threats, insults, and hate speech;