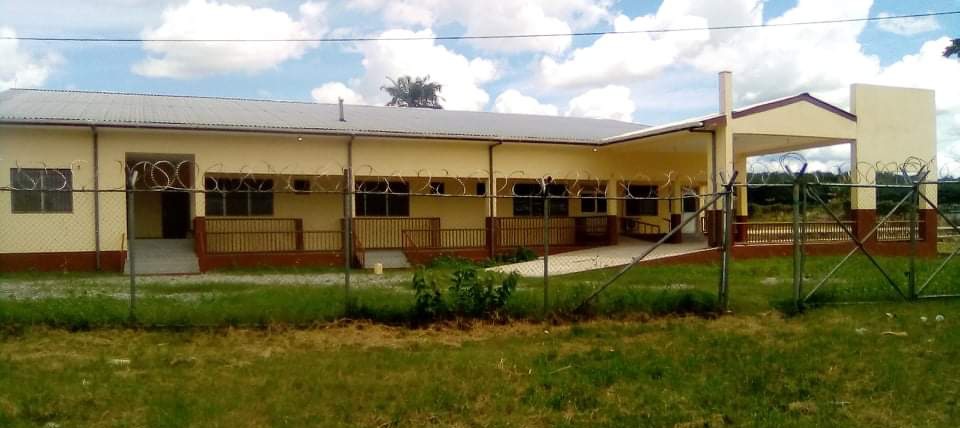 Gbarnga – The call to do voluntary testing for COVID-19 is being snubbed by residents of Bong County, says the County Surveillance Officer, Mr. Emmanuel Dweh.
---
Report By: Emmanuel Ballah, LMD Responsible Health Reporting Fellow
---
Residents attribute their refusal to participate in the process to the lack of confidence in the health system, fear of testing positive for the virus or being stigmatized as well as speculation that if a person has malaria and cold, said person will definitely test positive for COVID-19.
"I believe that when I go for the test they will say I get the virus and I don't want to be quarantined and also I don't believe in the entire process because we don't have a resilient health system," said one resident who asked not to be named.
Added another resident: "When you get malaria or cold, as soon as you go for the test, they will say you get coronavirus because they are signs and symptoms of the virus."
And some have said that although they are unaware of the voluntary testing exercise, they would not participate because they do not want to be stigmatized.
Despite the growing misperceptions amongst some residents of the county, others are taking advantage of the voluntary testing. And medical experts have often clarified that testing only ensures an active infection is detected using molecular or PCR tests.
"This is typically collected by a swab in the nose or it is taken from the back of your throat to look for these very sensitive genetic materials which helps us detect the virus," says John Dogba, a Liberian Lab Scientist, who spoke to Liberian journalists in August during an online training session.
"Testing does not make you get COVID-19, in fact it helps you know your health status so you can be isolated and treated to avoid you from spreading to your family members and friends if you are positive."
---
---
Meanwhile, the county surveillance officer told Radio Gbarnga in Bong County that at least 55 people have voluntarily tested since the process began in August.
"People are not actually going in bulk," Dweh said. "One of the things that can make people to go for the testing is the requirement for travel out of the country".
In August, former county health officer Dr. Adolphus Yeiah announced the voluntary testing aimed at preventing another outbreak of COVID-19 in the county. That was after the county had recorded 34 confirmed cases. Yet, many people were not participating in the exercise.
However, following the government's insistence that people leaving the country must be tested and certified COVID-19 free within 72 hours before departure, Mr. Dweh said travelers are opting to do their test at the reference lab in Margibi County due to Bong County's inability to conduct a full-scale lab test.
"Well, we are not doing enhanced surveillance activity and testing. What we do is to collect the samples and send to the Reference Lab for testing and the result is sent back to us," he explains.
He disclosed that the World Health Organization is supporting the National Public Health Institute of Liberia to strengthen the capacity of the county health team to carry out full-scale testing.
Asked about the advantage of the voluntary testing, Dweh said "voluntary testing is the best way to prevent another outbreak of the coronavirus in the county," adding that it also helps to interrupt transmission — the spread of the disease from person to person.
According to an essay published in Heart.Org in April 2020 by Dr. Eduardo Sanchez, chief medical officer for prevention of the American Heart Association, when a communicable disease outbreak begins, the ideal response is for public health officials to begin testing for it early.
Like Liberian Scientists Mr. Dogba, Dr. Sanchez suggests that "early testing also helps to identify anyone who came into contact with infected people so they too can be quickly treated… while we are obviously not in that ideal situation with COVID-19, testing remains critical".
As of November 15, Liberia had conducted 32, 457 tests for COVID-19 with 148 new ones on that single day. The country has also recorded 1,512 confirmed cases, out of which 1,318 persons have recovered, 82 deaths and 112 active cases, according to NPHIL.
In Bong County, there has been one new confirmed case of COVID-19 – the person tested positive on November 4. This brings the total number of confirmed cases in the county to 36 with 5 deaths, according to NPHIL.
Meanwhile, the county health team has embarked on a research to determine the immunity level of patients in the county.
"WHO sent a research [team] to look at 10 persons who tested positive for coronavirus and recovered — we want to understand what level of immunity people are building against the virus," Dweh said.
"Sometimes people get the virus, and they are not sick, other people get the virus and they are sick."

The claim is rigorous and the content is demonstrably true.
The statement is correct, although it needs clarification additional information or context.
Evidence publicly available neither proves nor disproves the claim. More research is needed.
The statement contains correct data, but ignores very important elements or is mixed with incorrect data giving a different, inaccurate or false impression.
The claim is inaccurate according to the best evidence publicly available at this time.
Upon further investigation of the claim, a different conclusion was determined leading to the removal of the initial determination.
A rude, disrespectful, or unreasonable comment that is somewhat likely to make you leave a discussion or give up on sharing your perspective. Based on algorithmic detection of issues around toxicity, obscenity, threats, insults, and hate speech;