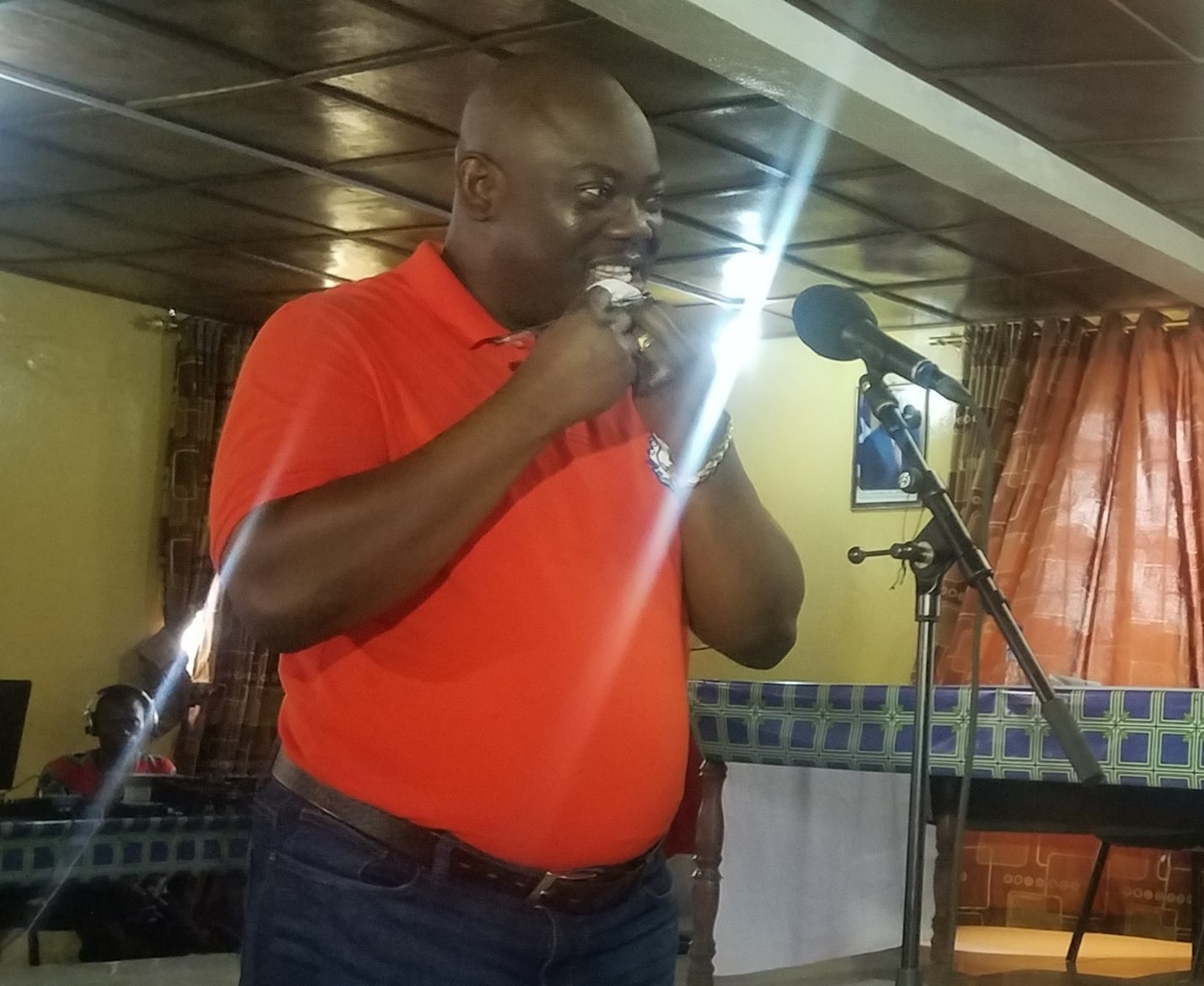 Representative Thomas P. Fallah stated that his party, the Coalition for Democratic Change (CDC), did not allow a female to run on the party's list for the Special Senatorial Elections in because there were no "competent" women that could ensure his party's victory.
---
Report By: Hannah N. Geterminah, LMD Election Reporting Fellow
---
Fallah, who contested on the CDC ticket, is one of the 17 members of the Legislative seeking a senatorial position. However, on December 13, the National Elections Commission (NEC) announced official preliminary results showing Fallah with just 35.7% of the votes, while incumbent Senator, Abe Dillon was leading with 61.4% of the valid votes.
---
---
As of December 13, the NEC had tallied 89% of the votes cast in the Montserrado county. Even if the remaining 11% of the votes would be in favor of Fallah, he would still be 38,000 votes short of beating Dillon.
Fallah made the uninspired comment about incompetent women during a senatorial debate organized in the Montserrado County, District 5, ahead of the December 8 election.
"The party cannot have a female candidate on a silver platter. They have to be competent for a position, and not having it just because they are females," Rep. Fallah stated.
In an interview with this reporter, Fallah explained further:
"There were women who registered for the Primaries, but they were not able to convince the party's executives to elect them to represent the party as candidates."
"If we do not have a female candidate today, it that does not mean that we have never supported, or do not respect women. But positions should not be given to a person on a silver platter only because they are woman."
The Facts
The data shows that Fallah did not do that much better in the Senatorial election than his female colleague, Paulita C. Wie, who ran on the Senate lists for Montserrado by-election in July 2019. Fallah obtained 36% of the votes in 2020, while Wie got over 34% of the votes in 2019.
Fallah's words were not welcomed by women, who countered that Liberia has many competent female professionals that the ruling CDC party could have supported for the December 8 elections. Ma. Massah Johnson, a resident of Montserrado County district 5 said that it is time that women stand up and fight for what that is right and stop reducing themselves to 'just party members.'
"Thomas Fallah has no right to say there is no competent woman in CDC to represent the party because he is also depending on those same women to elect him as a senator. It is sad that he only sees women as a cheering sort, and not as policy makers," she said.
Ma. Massah described Rep. Fallah as "greedy," adding that CDC could support women to ensure gender equality.
Theresa Flomo, 26, said that she is disappointed that people still feel that women have to do extra work when compared to men, before being qualified for the same position.
"Those men that have appeared on the CDC ticket for the Senate are not even better than most women in the party," Flomo said.
Flomo said that it was time that women stood for their rights and start seeing themselves as serious competitors who can defeat men.
"Women must cultivate the habit of always voting for female candidates. That is the only way the gender gap will be broken. The men are not willing to support women, so if we sit and feel that we will be promoted by men, that means that we will continue to be in the back seat for a lot longer."
At the debate Rep. Fallah promised that he will promote the agenda of women through access to education for acquire technological skills and ensure that women are empowered at all levels in society.
Tamba Johnson, national coordinator for the He For She Crusaders, Liberia (HEFOSEL) told this reporter that Rep. Fallah's statement clearly shows the demarcation that men keep drawing between them and women, and the level of violations against women in elected office and governance.
Tamba concluded that Rep. Fallah's statement shows that President George M. Weah is only using the "Chief Feminist" title as a fake cover to convince women to support his CDC party
"They [CDC] are not interested in the empowerment of women. That is why we have fewer than 15% women in leadership positions."
He said that CDC's action is an attempt to deny women access to positions of leadership, but not because they are not qualified.

The claim is rigorous and the content is demonstrably true.
The statement is correct, although it needs clarification additional information or context.
Evidence publicly available neither proves nor disproves the claim. More research is needed.
The statement contains correct data, but ignores very important elements or is mixed with incorrect data giving a different, inaccurate or false impression.
The claim is inaccurate according to the best evidence publicly available at this time.
Upon further investigation of the claim, a different conclusion was determined leading to the removal of the initial determination.
A rude, disrespectful, or unreasonable comment that is somewhat likely to make you leave a discussion or give up on sharing your perspective. Based on algorithmic detection of issues around toxicity, obscenity, threats, insults, and hate speech;