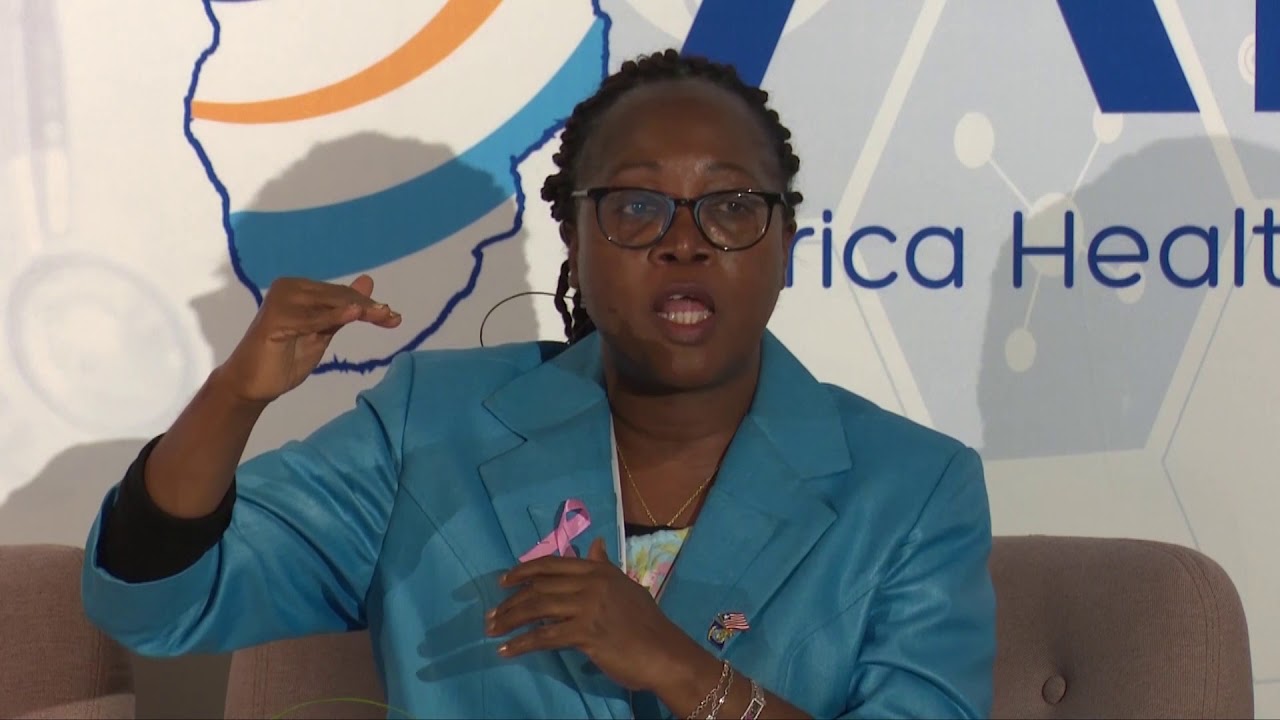 Monrovia – Liberia's Health Minister Dr. Wilhelmina Jallah says several teams of surveillance officers have been dispatched to counties bordering the Republic of Guinea, where over 10 confirmed cases of Ebola has been confirmed with four death reported so far.
Dr. Jallah said since the declaration of the outbreak in neighboring Guinea, the National Public Health Institute – the institution charged with keeping surveillance of public health situation in the country — has sent a rapid response team to Bong, Lofa, and Nimba Counties.
"A rapid response team has gone to those counties," she said, affirming that the health sector already has a structure in place – which was developed as a result of the 2014-2016 Ebola outbreak — to response to the health emergency.
"We have the county health officer, we have the district health officer, followed by the community which contains the chiefs, and all of the community people. So these are the people that we want to be working with first."
The surveillance team will begin observing "what's happening in those counties" especially at the border with Guinea, she said.
"We needed to put a lot more PPEs and gloves there, and which was done before my departure, and they also went to the Yekepa border [in Nimab County] and have gotten ready to be able to screen people as they cross [the border into Liberia]," she explained. "We were already screening, but to beef up the screening in those areas."
Meanwhile, the Health Minister has announced that a consignment of Covid-19 vaccines is expected in the country shortly.
She said because Liberia has a "very youthful population", the Ministry has decided to prioritize health workers, people with underlying health condition and the elderly as the first line of people that would be vaccinated.
"It's not completed, but so far we have health care workers. We will be bringing it to the health care workers and discussing it, people that are 60 and older, people that have poor mobilities like diabetes, high blood pressure, lung problems and other illnesses," she explained.
"The last group of people that are in constant contacts with other people. For example, our police, our soldiers, and other international people that are residing here – UN and other people."

The claim is rigorous and the content is demonstrably true.
The statement is correct, although it needs clarification additional information or context.
Evidence publicly available neither proves nor disproves the claim. More research is needed.
The statement contains correct data, but ignores very important elements or is mixed with incorrect data giving a different, inaccurate or false impression.
The claim is inaccurate according to the best evidence publicly available at this time.
Upon further investigation of the claim, a different conclusion was determined leading to the removal of the initial determination.
A rude, disrespectful, or unreasonable comment that is somewhat likely to make you leave a discussion or give up on sharing your perspective. Based on algorithmic detection of issues around toxicity, obscenity, threats, insults, and hate speech;