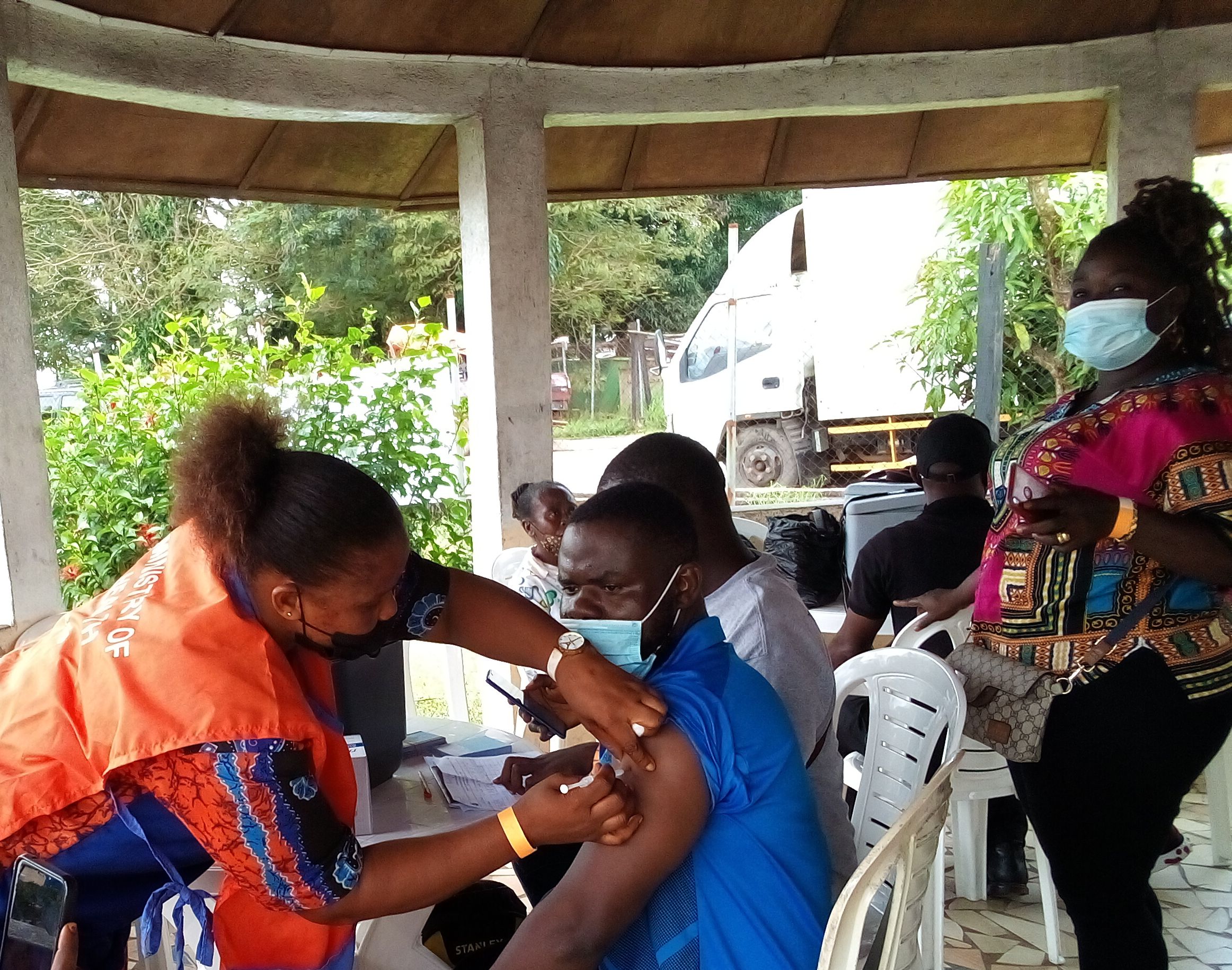 Montserrado County – Liberia has reported only one new confirmed case of Covid-19 since September 28 with only four active cases in the country, according to the National Public Health Institute of Liberia, NPHIL, but some people say the country must not be complacent.
---
Report By: Aria Deemie | Inspires Health Reporting Fellow
---
The decline in the number of active cases continues as the rollout of the Johnson & Johnson and Oxford-AstraZeneca vaccines.
NPHIL statistics released to the public via its social media page on October 3 show that over 156,000 people have taken the Johnson & Johnson vaccine while over 65,500 people have taken the AstraZeneca jab.
This means more than 221,600 people have been fully vaccinated in Liberia — less than 5 percent of the country's population which is put at approximately 5 million.
But there are still calls for more people to get vaccinated and the continued adherence to all Covid-19 preventive measures.
So, what are Liberians saying about the prevailing situation of Covid-19? Aria Deemia has been speaking to some Liberians.
---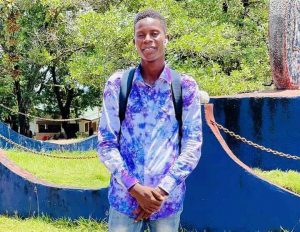 Emmanuel T. Kamanda, 23-year-old student of the University of Liberia and a resident of Chicken Soup Factory Gulf Community:
---
"We need to keep following the same preventive measures that we were doing before — washing our hands, wearing nose mask, social distancing. The government should continue to publicize and support the media in making sure every citizen is in the know about the number of current active cases."
"Coronavirus is not yet 100% out of Liberia, so we should continue to observe health protocols. Covid-19 is still there but people are going to stadiums to watch games and supermarkets are all jammed pack but the thing is, let's try to be vaccinated, to stop the virus from over raging".
---
Roosevelt Gardia, commercial motorcyclist:
"Most of my fellow cyclists don't go by the preventive measures of coronavirus. For now we just have to protect ourselves by wearing our nose masks because majority of us motorbike riders do not go by the rules. The government is the father of the country but most of us are not going by their rules but now that COVID has gone down, we are not going by their rules, some people are still carrying two persons on bike and the only way to prevent ourselves is by going by the rules .
---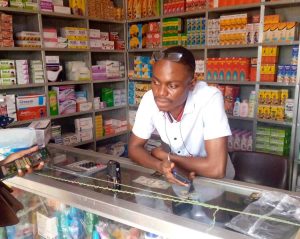 Melvin Gono, dispenser at a local pharmacy in Mount Barclay
"Every customer that walks in here have to wash their hands and distance themselves from the counter in order for them to be served, because I know Covid-19 is still here and its real.
This is why I'm asking Liberians out there to stay safe, wash your hands regularly with soap and clean water, stay away from crowded places, practice social distancing and let us hope that we wouldn't go back to getting high cases".
---
Yamah Swaray, a marketer at the Omega market:
"Covid-19 disturbed our business, with the police making us leave the street during the curfew time. By that time if we don't sell how our children will eat, already they weren't in school. People should not take Covid-19 lightly; let us still wear our mask and stay safe so that  things can remain normal".
---
Soko A. Kamara, resident of ELWA Junction – researcher at Medica Liberia
---
---
"To keep COVID-19 at bay the public must take into consideration all the preventive measures. We must follow preventive measures, get vaccinated as soon as it's our turn and follow local guidance on vaccination. And ask that the public report cases of COVID-19."

The claim is rigorous and the content is demonstrably true.
The statement is correct, although it needs clarification additional information or context.
Evidence publicly available neither proves nor disproves the claim. More research is needed.
The statement contains correct data, but ignores very important elements or is mixed with incorrect data giving a different, inaccurate or false impression.
The claim is inaccurate according to the best evidence publicly available at this time.
Upon further investigation of the claim, a different conclusion was determined leading to the removal of the initial determination.
A rude, disrespectful, or unreasonable comment that is somewhat likely to make you leave a discussion or give up on sharing your perspective. Based on algorithmic detection of issues around toxicity, obscenity, threats, insults, and hate speech;