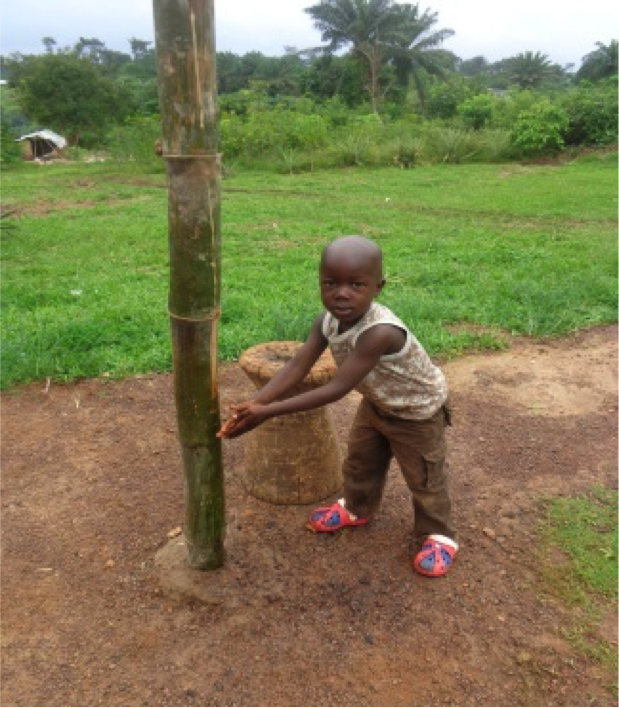 written by Moses Geply, journalist
 Grand Gedeh County, Liberia – Residents of Garloe, a small town in the Grand Gedeh County are discouraging families from purchasing foods including vegetable oil and salt, fearing that they contain strains of the Ebola virus.
According to reports from Zwedru, capital of Grand Gedeh, people spread the rumors to interior villages in a bid to save their families from Ebola.
"We now buy food from safer places like Ziah and Tai towns, as well as Ivory Coast, a resident of Zwedru said. We also fear receiving treatment from clinics in Ziah, the resident added, claiming that injections carry the Ebola strain.
It is a common practice to see the local population grow and consume their own foods.
The Ebola virus has wreaked havoc in most families and school turnout is low. Children as young as ten have dropped out from schools and now sell on streets.
"We are selling because we are school dropouts. So we need help our poor mothers," 14-year-old said while carrying a tray of bananas on her head
An eight-year-old school dropout said: "I am selling oranges to buy my pair of flip flops because my parents are too poor to assist me. My father is a hunter. He cannot go hunting due to the Ebola outbreak." Meanwhile Princess Nyanway, 18, says she sells "rice bread" for her mother and gives her the proceeds to purchase food for the family. My mother is a bushmeat seller, she adds, regretting that the Ebola outbreak has forced her to abandon her job.
Need for education on Ebola prevention measures
There is need for effective education and capacity building of locals has little or no knowledge on the Ebola prevention measures. Local journalists have been encouraging the population to stay safe and promote best practices.
Many families still have weak knowledge on basic techniques such as hand washing and group gatherings. The local media has been partnering with County Health Teams in the county to spread the Ebola awareness measure and safety protocols far and wide.
"We also dismiss rumor about the presence of the Ebola strain in food. Ebola does not survive in food according to what health experts say," a journalist with a local media noted.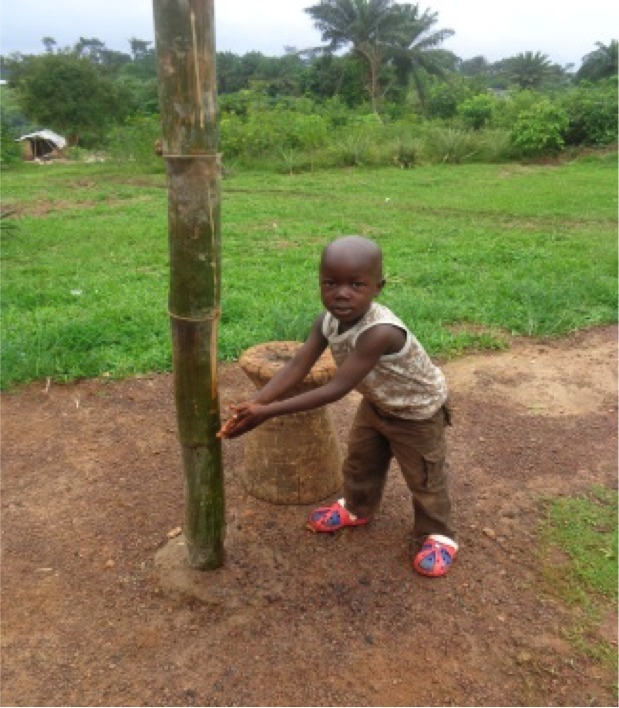 A Liberian kid in Grand Gedeh County demonstrates to journalist Moses Geply how hand-washing procedures keep him away from Ebola     © Photo: Moses Geply/Journalist