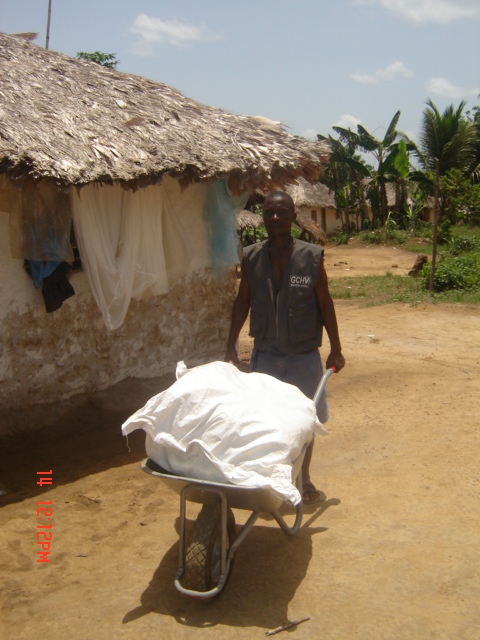 Written by: Eric Opa Doue, Rivercess County
June 13, 2015
The Christian Health Association of Liberia (CHAL) has just ended the distribution of insecticide Mosquito Nets in Rivercess County.
The County Field Officer of CHAL, Madam Philomena Diggs told Local Voices Liberia the distribution was carried out in every district of the county. She said the distribution began May 5, 2015 and lasted thirty days. "There were some challenges in the field but we were able to handle them," Diggs said. "Thanks to the General Community Health Volunteers (GCHVs) who carried out the door to door distribution".
The distribution of nets which is being carried out across the country demonstrates Government and partners continue efforts in the fight against Malaria.
CHAL County Field Officer applauded media institutions in Rivercess for being instrumental in the dissemination of information about the distribution process.
Madam Diggs cautioned the people of Rivercess to use the nets for the intended purpose, disclosing that the next distribution might be after four years.

The claim is rigorous and the content is demonstrably true.
The statement is correct, although it needs clarification additional information or context.
Evidence publicly available neither proves nor disproves the claim. More research is needed.
The statement contains correct data, but ignores very important elements or is mixed with incorrect data giving a different, inaccurate or false impression.
The claim is inaccurate according to the best evidence publicly available at this time.
Upon further investigation of the claim, a different conclusion was determined leading to the removal of the initial determination.
A rude, disrespectful, or unreasonable comment that is somewhat likely to make you leave a discussion or give up on sharing your perspective. Based on algorithmic detection of issues around toxicity, obscenity, threats, insults, and hate speech;