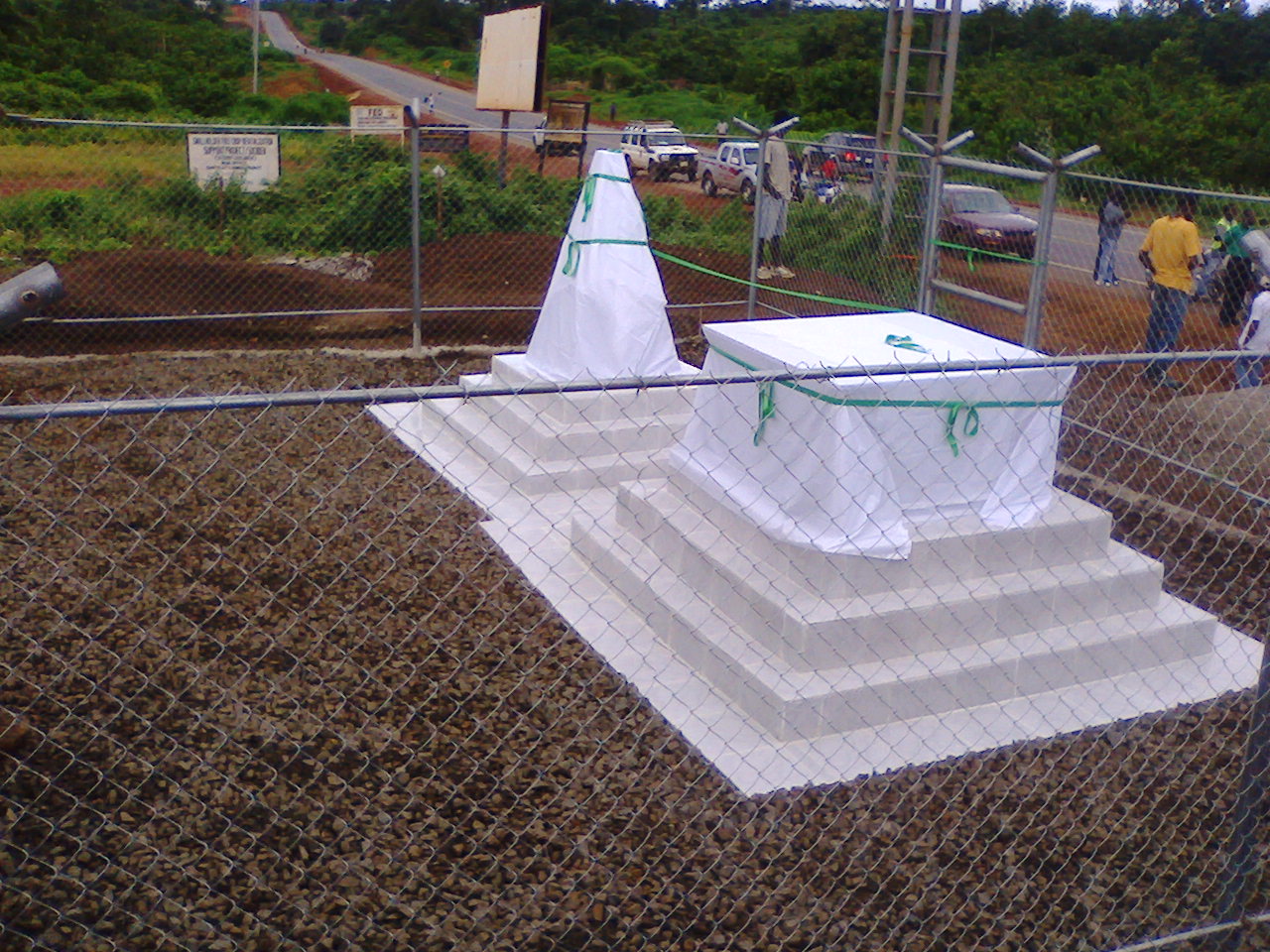 Written by: Mac Samah, Nimba County
Ganta, Nimba County – Nimba, one of the counties hit by the deadly Ebola Virus Disease has celebrated and certificated more than three hundred persons for their roles played in the fight against the disease.
The programs were held simultaneously in Ganta and Sanniquellie Cities under the theme: "REMAINING VIGILANT IN EBOLA FREE LIBERIA". The events were organized by Nimba County Health Team in collaboration with its county authority and brought together thousands of citizens and partners from across the country.
Activities started on June 23 in the commercial city of Ganta, with the unveiling of a monument built in memorial of heroes and heroines who gallantly fought the disease.
Ebola hit Nimba in August last year with Ganta City falling prey and 30 lives were lost. Being an epic center then, City Major Dorr Cooper and the citizens wasted no time by forming an Ebola Task Force.
With communities supported, the task force made progress before government and partners intervene by setting up of an ETU.
Speaking at the occasion, the County Health Officer Dr. Collins Bowah said the monument was built to remember the fighters: dead or alive, the survivors and partners whose roles played will remain in sight forever.
" This monument will remind passers-by to retrospect the fight when they see the inscription which reads : " The government of Liberia and the Nimba County Ebola Task Force dedicate this memorial to the great heroes and heroines who fought against Ebola in Nimba and all survivors and our fallen brothers and sisters who died as the result of the Ebola Crises. "
Meanwhile, on June 24 a colorful parade in Sanniquellie attracted thousands of residents as they paraded through the principle streets, headed to the Martha Tubman Memorial Junior High School and finally at the Administration Building where an exciting indoor program was held.
At the program in Sanniquellie, Assistant Health Minister Dr. Tolbert Nyensuah cautioned Liberians against complacency and repeated the significance of their commitment to the preventive measures. He said the country is still under threat because of the presence of Ebola in Guinea and Sierra Leone.
However, Minister Nyensuah thanked Nimbaians –people of Nimba – for the level of unity demonstrated during their fight against the deadly disease. He called on religious leaders to continue to pray for the country because no one wants the return of Ebola.

The claim is rigorous and the content is demonstrably true.
The statement is correct, although it needs clarification additional information or context.
Evidence publicly available neither proves nor disproves the claim. More research is needed.
The statement contains correct data, but ignores very important elements or is mixed with incorrect data giving a different, inaccurate or false impression.
The claim is inaccurate according to the best evidence publicly available at this time.
Upon further investigation of the claim, a different conclusion was determined leading to the removal of the initial determination.
A rude, disrespectful, or unreasonable comment that is somewhat likely to make you leave a discussion or give up on sharing your perspective. Based on algorithmic detection of issues around toxicity, obscenity, threats, insults, and hate speech;