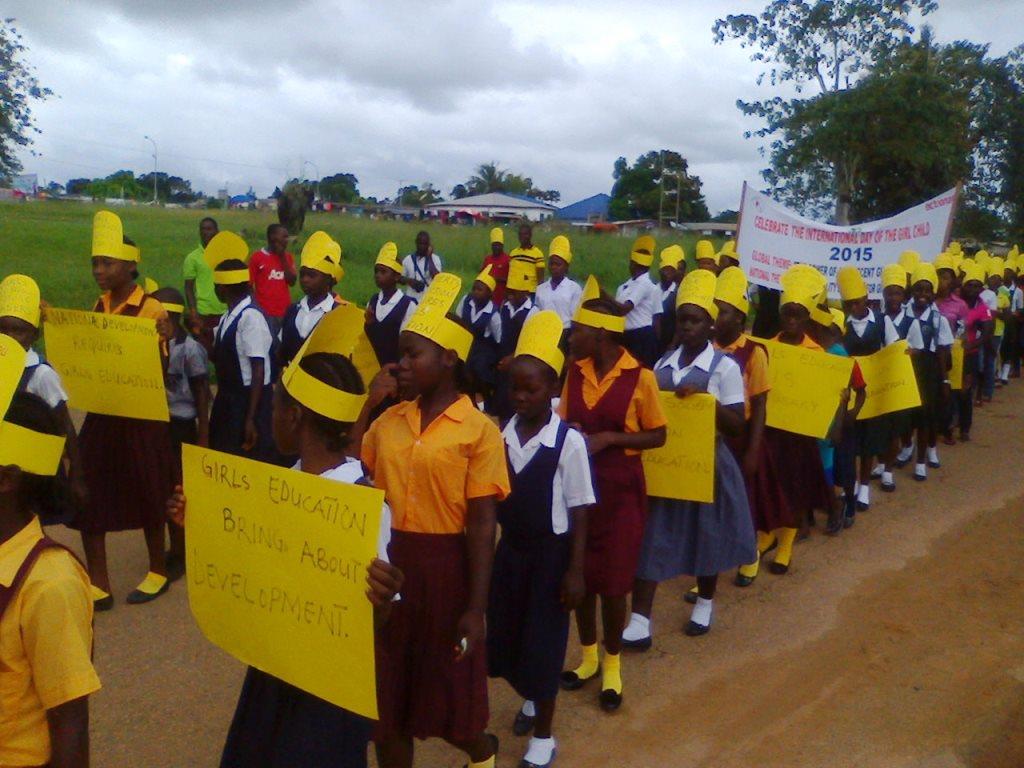 Written By: Moses Geply
Zwedru, Grand Gedeh County – The Ministry of Gender, Development Children and Social Protection (MOGDCSP) Grand Gedeh Branch Tuesday, October 13 joined other international organizations to observe the International Day of the Girl Child in Zwedru.The program was observed under the Theme: "Ensuring Quality Education for Girls Empowerment."
On December 19, 2011 the United Nation General Assembles adopted and put into law October 11 each year as an international Day of the girl child to encourage girls' rights and discuss numerous challenges girls faced around the world.
Speaking at the occasion in Zwedru, a senior Student at the St. Jude Evangelical Lutheran High School Watchen Roberts who served as the Key Note Speaker spoke on the theme: "The Power of a Girl Child".
Roberts described the celebration as an opportunity to consider the social, economic and political investment of adolescent girls as fundamental rights and challenges confronting by them. She lamented that realizing the power of adolescent girls uphold their rights.
She added that celebrating the day also gives girls the privilege to highlight the needs and rights of a girl child particularly to advocate for greater action in knowing the potential of a girl child. Student Roberts then disclosed that, Girls today are still experiencing discrimination in other parts of the world. She mentioned that discrimination in education, job opportunities and denial in decision marking among others.Watchen however used the occasion to call on the local authorities and other humanitarian organizations to help improve girls' rights and Gender Equality.
Meanwhile, the County Protocol Officer G .Wilkins Garwo said in order for adolescent girls to accomplish their dram, they must set a definite goal that will be used as a guide for their future.
He mentioned that when a girl child is between the ages of 10-19 years, they are vulnerable in attracting sexual transmitted diseases and unwanted pregnancy. He urged girls to say no to sexuality until they can end primary and secondary education before marriage.
Meanwhile, Speaking on behalf of Rural women of Grand Gedeh County, Jesaydah Barzon lauded the Key Note Speaker for being steadfast in acknowledging her colleagues on their roles and responsibilities in society.
The President for rural women in Grand Gedeh County then called on the adolescent girls to prioritize education rather than money, saying that when they are educated every other thing will be added to their lives.
The Adolescent girls appreciated the effort for Gender Ministry and supporting partner for organizing this day. They promised to demonstrate those habits that will change their lives positively.
The program which started with a parade through the principle streets of Zwedru ended with an indoor program at the youth center, and brought together various line ministries and agencies, UNICEF, UNMIL including the students