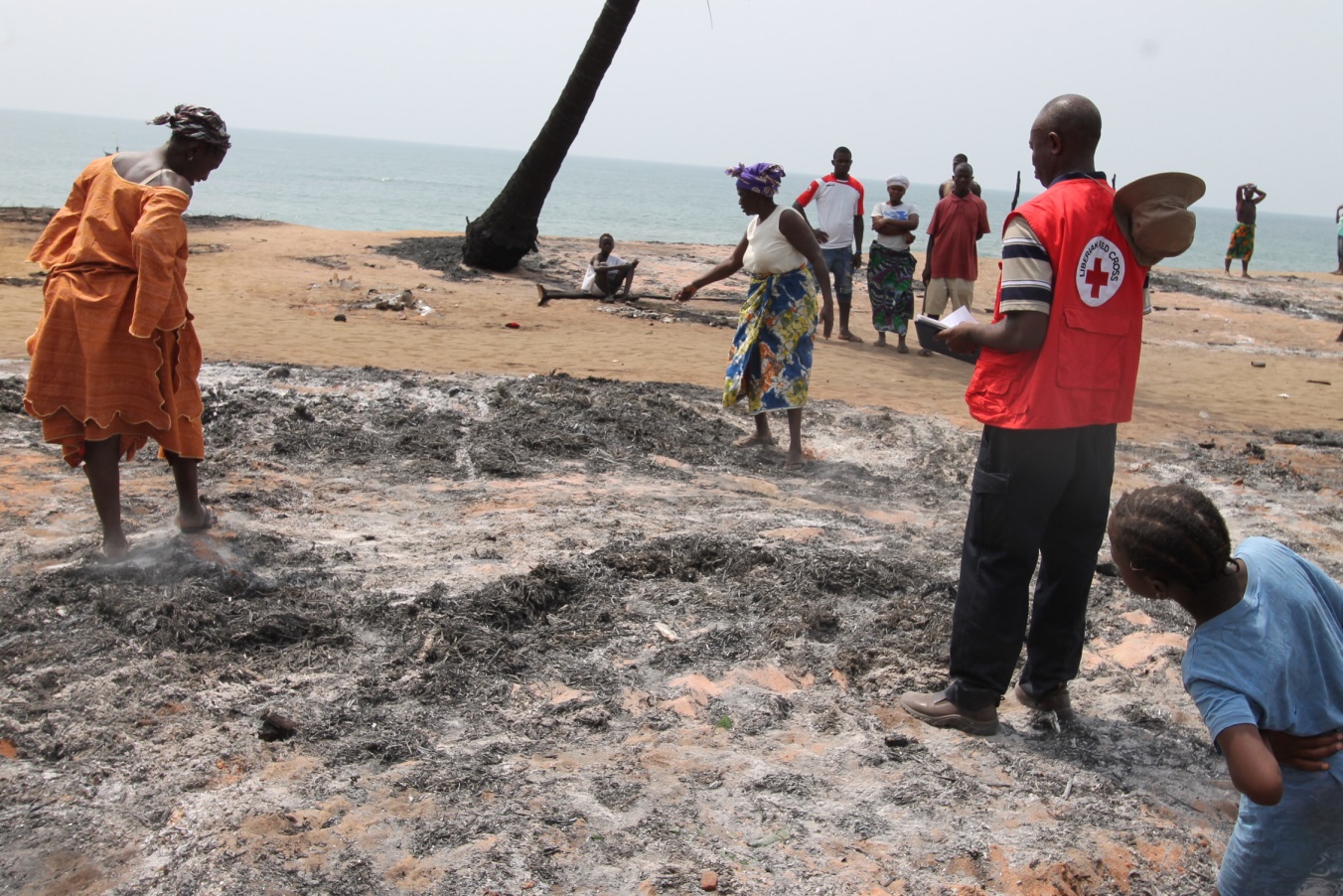 Grand Cape Mount County – The Liberia National Red Cross Society says the people of Telor town in the Tewor District of Grand Cape Mount County are in urgent need of assistance for quick recovery after being hit by a recent fire disaster. Telor is a one livelihood fishing community of more than one thousand people.
Telor town was gutted by fire on January 23 leaving200 persons from 83-family heads homeless. Telor town is also vulnerable to sea erosion because of its coastal location.
The Disaster Management team of the Liberian Red Cross has conducted a rapid assessment and discovered that the victims need urgent assistance such as emergency shelter, cooking utensils, food, buckets and cloth to reestablish their lives with dignity.  The Red Cross Disaster Management Coordinator Ambullai Perry has also recommended the immediate relocation of the people to avoid potential risk of being wiped away by sea erosion in the near future.
Mr. Perry said there are many people who have been left in a vulnerable situation as a result of the fire and need immediate help to get back on their feet.
During the assessment, a meeting was held with the community resolved for the relocation of the entire community to a site about 500 meters from the beach. The Clan Chief of Kiawu Clan has identified the land for the relocation. .
He said as a key responder, the Liberian Red Cross is working along with its International partners to mobilize recovery materials in term of zinc, nails, cloth, and cooking materials for delivery to the fire victims in the coming weeks.
The Liberia National Red Cross Society in recent weeks has donated several recovery items to 815-vulnerable people and victims of flood, storm and fire disasters in Montserrado County and has further announced plan of reaching 2-thousand disaster victims and vulnerable people in 2016.  The Liberian Red Cross acknowledges the support of partners to its disaster response effort and appreciates the government as well but called for increasing support to reach further and make greater impact.