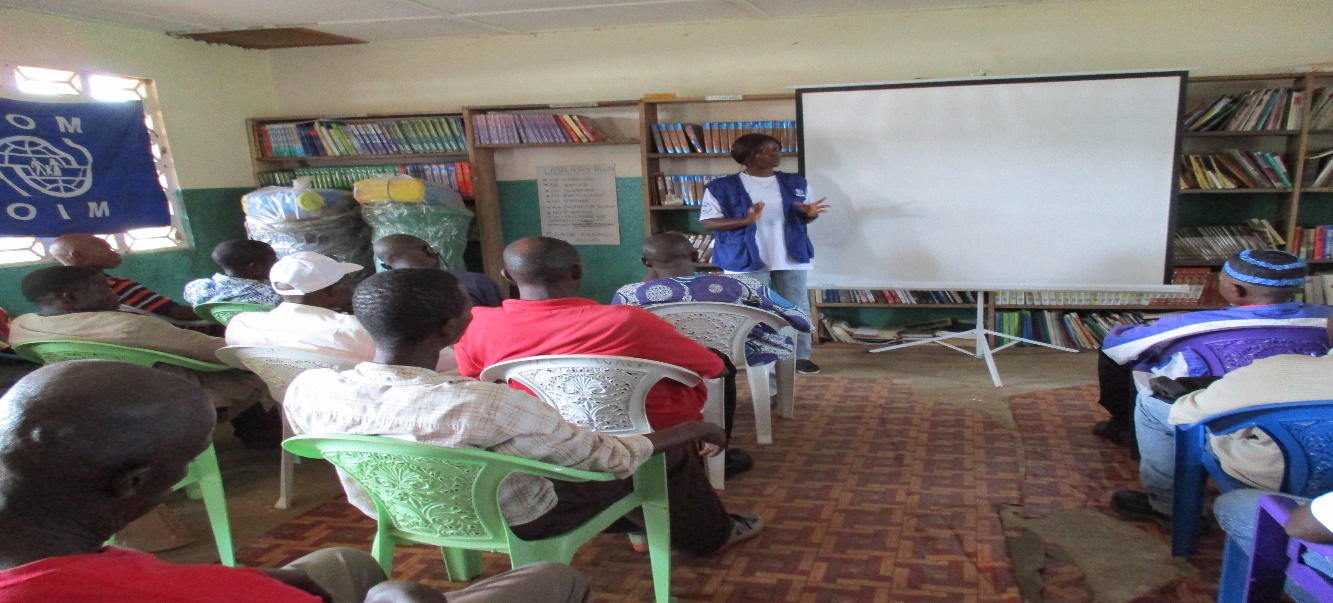 Reported by Fatu T. Boley
Gbarnga – Police in Bong County has arrested a 39-year old man Tetoe Sumo who on April 28, this year wasted acid-water on his girlfriend Gormah Wamah, a 39-year old too, in Gboenwear Town, Elequelleh District.
Gormah was rushed at the Phebe Hospital for emergency treatment but subsequently died.
"Let the law take its course. I committed a serious crime against the law of the Republic of Liberia. I took away a citizen life"!
Tetoe Sumo has been charged by the Liberia National Police (LNP) in Bong County for murder and aggravated assault and sent to Court for prosecution.
He claims that she, Gormah Wamah was in a relationship with an assigned night-school principal only identified as Avila. Mr. Sumo further alleged that on several occasion he has returned from their farm and often see him (Avila) around their house.
Defendant Sumo continued: "whenever I asked my father-in-law will always deny a relationship between his daughter and her teacher". But Teacher Avila constantly used to visit the house according to Gormah's father.
Speaking in an interview with local voices reporter at the police headquarters in Gbarnga City, defendant Sumo freely admitted to the commissioner of the Criminal Service Division (CSD) that he committed the act out of frustration. He said victim Gormah had earlier on threatened to leave him for another man saying the situation was "unbelievable". According to him, they spent nearly three months together prior to the incidence.
"Let the law take its course. I committed a serious crime against the law of the Republic of Liberia. I took away a citizen life", defendant Tetoe Sumo confessed.
Addressing the reporter about Tetoe's trial, Bong County Criminal Service Division (CSD) Commander, John Kellison Flomo said the suspect "Tetoe Sumo wasted acid on victim Wamah for allegedly having an affair with another person in the town".
The CSD boss also disclosed that the late Gormah's four years old son Sunday-Boy Wamah was badly affected by the acid and is at the Phebe Hospital undergoing treatment under and critical condition daily.
Mr. Flomo said victim Gormah Wamah's alleged murder has been the only killing case since the beginning of 2018 compare to last year, where there were so many murder cases were recorded by the Bong County CSD.
Meanwhile, a reliable source says victim Gormah Wamah and her husband Tetoe were having serious misunderstanding before her death on this year.

The claim is rigorous and the content is demonstrably true.
The statement is correct, although it needs clarification additional information or context.
Evidence publicly available neither proves nor disproves the claim. More research is needed.
The statement contains correct data, but ignores very important elements or is mixed with incorrect data giving a different, inaccurate or false impression.
The claim is inaccurate according to the best evidence publicly available at this time.
Upon further investigation of the claim, a different conclusion was determined leading to the removal of the initial determination.
A rude, disrespectful, or unreasonable comment that is somewhat likely to make you leave a discussion or give up on sharing your perspective. Based on algorithmic detection of issues around toxicity, obscenity, threats, insults, and hate speech;