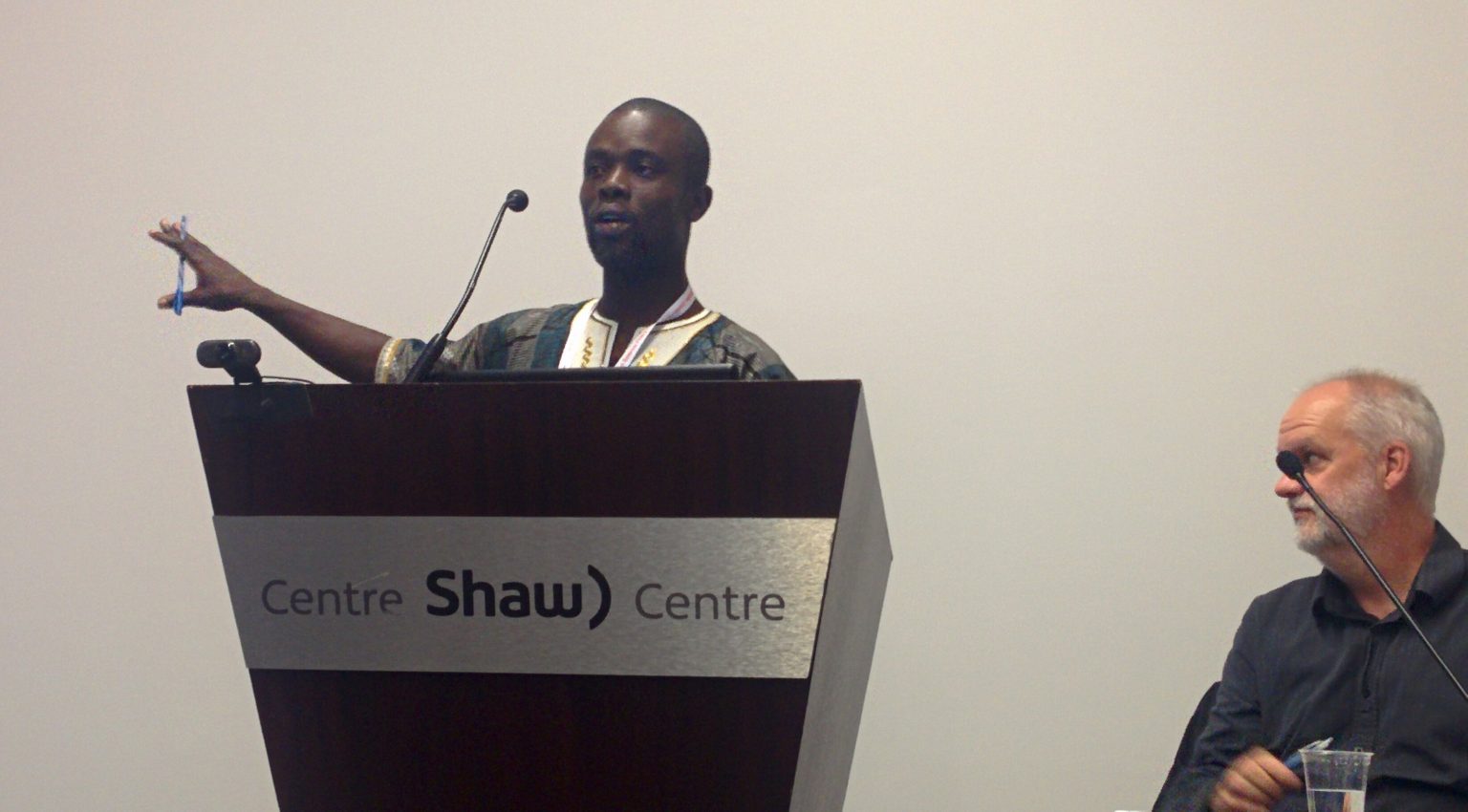 Report By: Moses Geply
Sanniquillie, Nimba County – The Liberia National Red Cross In collaboration with the Press Union of Liberia has completed a three-day training workshop on humanitarian reporting under the theme: "making our stories count."
The training which was held in Sanniquillie, Nimba County was sponsored by the International Committee Red Crescent, ICRC brought together 14 radio journalists from across Liberia. It started Thursday June 20 and ended June 23, 2018.
Giving the welcome statement at the start of the training, Maryann Swope, Liberia National Red Cross Field Officer, Nimba Chapter, encouraged journalists to report about humanitarian issues to give hope to the hopeless in their respective counties.
"I think with these kind of stories are coming up, humanitarian institutions and government attention will be drew for timely intervention," Maryann said.
She added that the LNRC is committed to improving journalists' skills on the importance of humanitarian reporting.
"Please take this training important in because it will help quality to your reporting," Maryann said, this will not only help the Red Cross but your value to your profession," she added.
Onile Bestman, Red Cross Communication Director, said the training is meant to explore the minds of Liberian journalists on the importance of humanitarian stories, its value and benefits to a journalist at the end of their reportage.
"The essence of reporting on a particular situation in a community is to make a change and as such there is a need we pay more attention to humanitarian story," he said.
He called on journalists to keep talking about issues affecting humanity on their various outlets.
Also speaking at the start of Training, Charles Coffee, president of the Press Union of Liberia, praised the Red Cross and partners for the smooth working relationship.
"Today, you have come to get the clear picture of understanding humanitarian story from that of political (stories)," said Coffey.
The PUL boss then used the occasion to call on Liberian journalists to cooperate, work in conformity with the law and maintain ethical standards to avoid embarrassment.
At the end of the training, a reporter of Local Voices Liberia based in Gbopulu County, Henry Gboluma said the training broadened his skills on how to report about the human interest stories.
"Most of our reports don't focus on the human interest story but politics," Henry said. "From this training, I have the hope that we as journalists, mostly especially from the rural areas, are going to be in the forefront reporting these Issues."
Clearance Jackson and Amos Weah, two reporters based in Bong and Grand Counties respectively, said there are lots of issues affecting the communities that journalists need to report about
"This training has opened our minds on humanitarian stories, we as journalists will do more investigations and report on them," Weah said.
Added Mark Roger, who is based in Grand Cape Mount County: "We are hopeful that at the end of the training – as state radio correspondents working in the counties – we are going to dig deeper and report about the issues that are associated with human Interest issues."