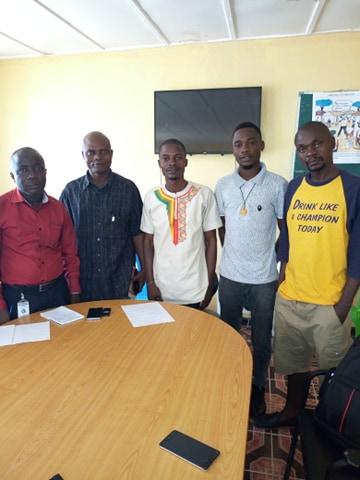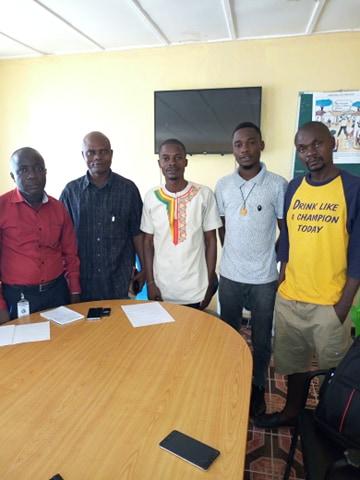 Zwedru – People of Grand County are gearing up to give President George Weah a colorful welcome when he visits the county but they are expected to also ask him to grant some of their kinsmen Executive clemency.
In 2015, 13 persons of the county were sentenced to life imprisonment for mercenarism in neighboring Ivory Coast, something many people of the county have frowned on.
Some have blamed the government of former president Ellen Johnson Sirleaf for "scapegoating" their kinsmen.
Their request comes as President Weah prepares to visit the county. He will tour public institutions, dedicate projects and hold town hall meetings with a cross-section of citizens.
The county is also preparing to request his government make the pavemnet of the Zwedru-Ganta highway a priority.
The road is often impassible during the rainy season, thereby impeding the transport of goods.
The President's visit is expected to begin on the 24th or 26th of March. He is expected to spend two nights in the county before departing for River Gee County.
It will be the Liberian leader's first visit to the county since his election in 2017 and to a county that voted him overwhelmingly.
Several subcommittees have been set up by the county administration to prepare for the Liberian leader's visit.
According to the chair of the committee on Publicity, Mr. Alphonso M. Gbaye, the President will travel by the way of Nimba County and will make a brief stop in Grand Gedeh County – visiting Toe and Zleh Towns, B'hai and Gboa Administrative districts to hold meetings with locals.
When he arrived in Zwedru, the president will also have a Townhall meeting with citizens in the Zwedru City Hall.
He will also tour facilitates of the Grand Gedeh County Community College, the Southeastern Midwifery Training Programs, Chief's Compound in Zwedru, and he will dedicate the Ministry of Justices Regional hub constructed in Zwedru among other projects.
Report By: Ben Brooks, Grand Gedeh County

The claim is rigorous and the content is demonstrably true.
The statement is correct, although it needs clarification additional information or context.
Evidence publicly available neither proves nor disproves the claim. More research is needed.
The statement contains correct data, but ignores very important elements or is mixed with incorrect data giving a different, inaccurate or false impression.
The claim is inaccurate according to the best evidence publicly available at this time.
Upon further investigation of the claim, a different conclusion was determined leading to the removal of the initial determination.
A rude, disrespectful, or unreasonable comment that is somewhat likely to make you leave a discussion or give up on sharing your perspective. Based on algorithmic detection of issues around toxicity, obscenity, threats, insults, and hate speech;