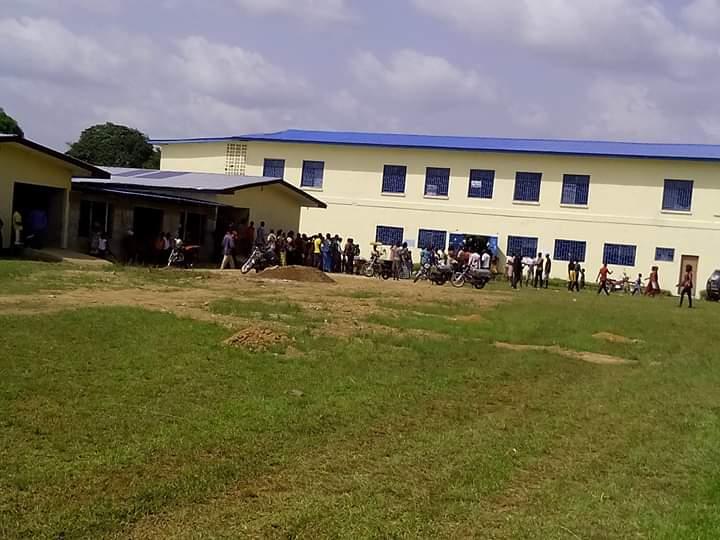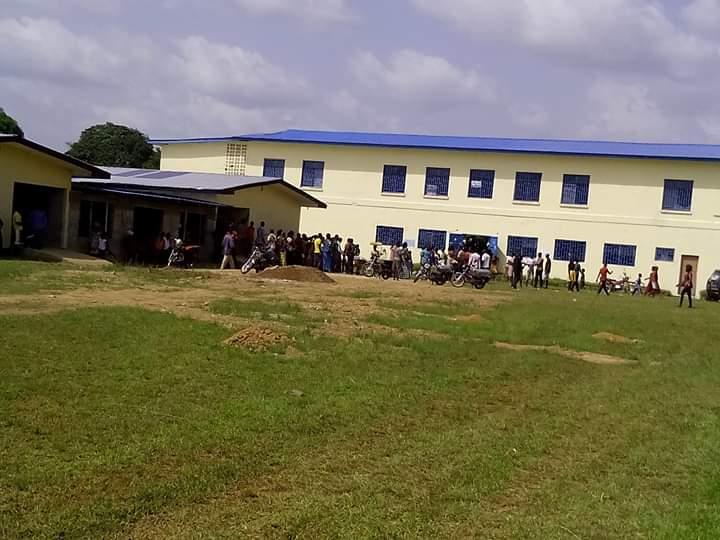 Tubmanburg –Tension is said to be building up between prospective graduates of the Bomi County College and the institution's administration over the postponement of this year's graduation ceremony.
According to sources, the trouble started when the administration through the Vice President for Administration Affairs Dr. Adanta Lymas announced the postponement of the graduation program changing the April 13 date to an unspecified date, a decision that have caused serious anger and dissatisfaction within the graduating class.
The decision to postpone the graduation was reached on Friday April 5, 2019.
The prospective graduates, through their spokesperson Johnson Q. Mark said this latest postponement brings to four the number of times they have been denied graduation.
"On behalf of my colleagues [ I ] will not allow and agreed for this graduation to be postponed because this is their fourth time doing this to us," Mark said.
As scores of students shouted from the top of their voices, the student leader, in an angry mood, alleged that the Bomi County College administration pronouncement has brought "complete embarrassment to them" as they have spent money to print invitations and do other preparations for the graduation program.
They are demanding that the administration to reverse its decision or "else we the students will stage a protest action against the college's administration".
The students also threatened to barricade the entire campus to prevent others from sitting classes until their concern can be looked into.
The 73 prospective graduates claim that the graduation is long overdue, stating that the baccalaureate service was scheduled to take place on April 7 and graduation on 13 April.
Meanwhile, the administration has attributed the repeated postponement to "sweeping Issues".
But LocalVoiceLIberia has gathered that there is an ongoing infighting between the Board chairman of the college Dr. Varney Yangbie and the school administration.
This is contrary to reason provided by the school's administration, our reporter in the county has gathered.
The administration has refused to make any official statement to the press concerning the unfolding situation.
Some listeners , who phoned in on a popular radio talk show in the county, expressed disappointment in the college president Dr. Boima M. Gray, describing his administration as "poor and being politically controlled".
Since the establishment of the college in 2005, there have been alleged misunderstandings and disagreements between Varney Yangbie (Board Chairman) and other former presidents of the college.

Report By: Ibrahim Sesay

The claim is rigorous and the content is demonstrably true.
The statement is correct, although it needs clarification additional information or context.
Evidence publicly available neither proves nor disproves the claim. More research is needed.
The statement contains correct data, but ignores very important elements or is mixed with incorrect data giving a different, inaccurate or false impression.
The claim is inaccurate according to the best evidence publicly available at this time.
Upon further investigation of the claim, a different conclusion was determined leading to the removal of the initial determination.
A rude, disrespectful, or unreasonable comment that is somewhat likely to make you leave a discussion or give up on sharing your perspective. Based on algorithmic detection of issues around toxicity, obscenity, threats, insults, and hate speech;