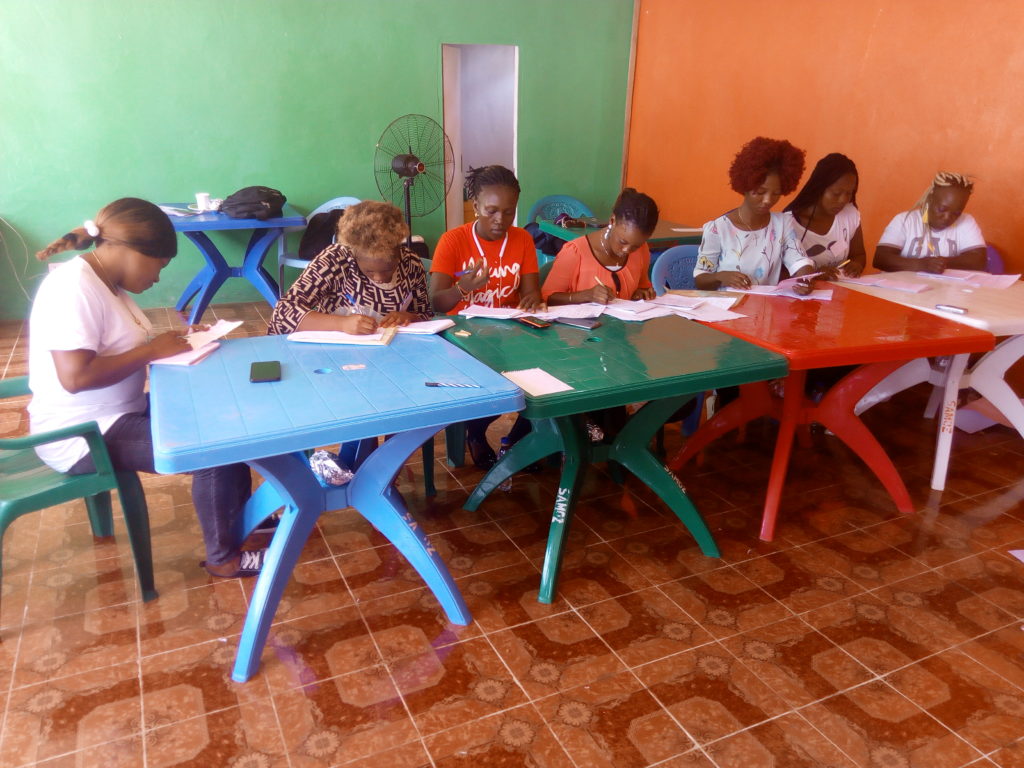 Buchanan – The Female Journalist Association of Liberia ( FEJAL) on Thursday, April 11, 2019, concluded a three-day media training for seven female Journalists on Electoral Reforms reporting.

The training was part of Internews Liberia Media Development program's Citizens in Liberia Engaged to Advance Electoral Reform ( CLEAR) which is funded by the United States Agency for International Development (USAID).

The training started on Tuesday, April 9, 2019, in Buchanan, Grand Bassa County.

FEJAL President Siatta Scott Johnson told LocalVoicesLiberia that the training was intended to build the capacity of female journalists so they could master Electoral reform reporting.

"We came to train female journalist from five counties which include Margibi, Bomi, Gbapolu, Cape Mount and Grand Bassa Counties on electoral reform," she said.

"We took one female journalist each from Margibi, Bomi, Cape Mount and Gbarpolu and two female journalists from Grand Bassa County because it is a big county.

"It is my expectation that those female journalists that were trained make use of the training by put the training to work".

Thelma T. Jacobs, a reporter Radio Wee in Grand Bassa County, praised FEJAL and Internews for the workshop, and said the electoral reform reporting training was her first experince.

"I am going to use the knowledge gain to teach other women in my community, also I will do as many stories as a can for the radio," Jacobs said.

Vasta Tarlue, Journalist based in Margibi County, told LocalVoicesLiberia that the training was an eye-opener for them.

She pointed out that "the training clearly defined the significance of election reporting because we understood the difference between election reporting and electoral reform reporting".

"I am going back to my county to help educate others on what I have learned," Tarlue said.

"I want to use this media to appreciate the partners who funded the training.  I am encouraging them to continue helping to train more females in Liberia."
Report by: Elton wrionbee Tiah, Grand Bassa County

The claim is rigorous and the content is demonstrably true.
The statement is correct, although it needs clarification additional information or context.
Evidence publicly available neither proves nor disproves the claim. More research is needed.
The statement contains correct data, but ignores very important elements or is mixed with incorrect data giving a different, inaccurate or false impression.
The claim is inaccurate according to the best evidence publicly available at this time.
Upon further investigation of the claim, a different conclusion was determined leading to the removal of the initial determination.
A rude, disrespectful, or unreasonable comment that is somewhat likely to make you leave a discussion or give up on sharing your perspective. Based on algorithmic detection of issues around toxicity, obscenity, threats, insults, and hate speech;