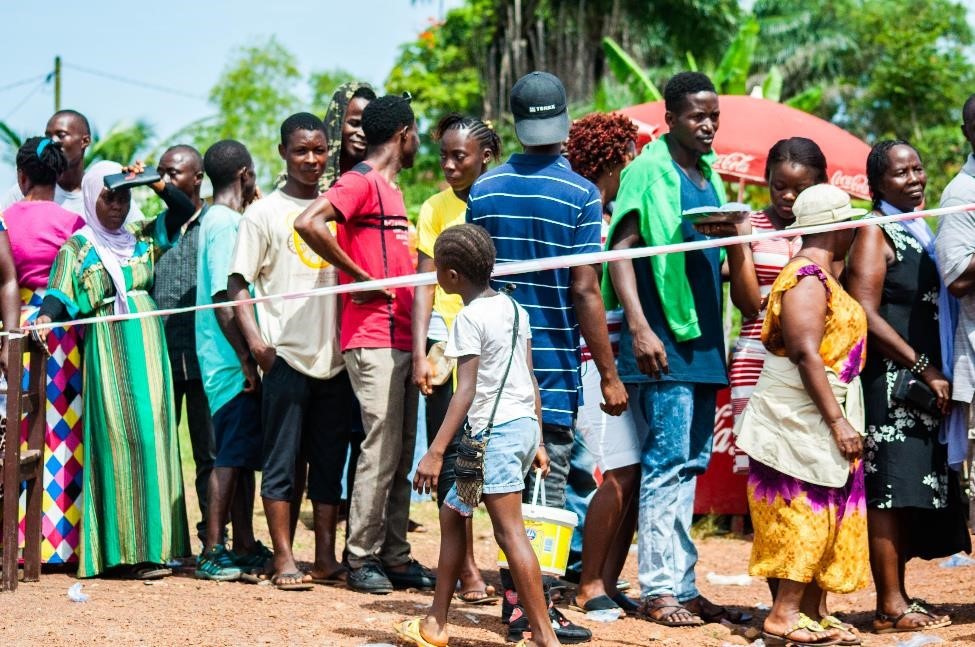 Gbarpolu County  – Some teachers of Gbarpolu County have expressed cogent differing views on the tenures of elected officials in Liberia.   
John Gayflor, a classroom teacher of Gungba-Town Elementary School in Bokomu District, says the six-year tenure for Representatives and nine-years for Senators as enshrined in the 1986 Liberian Constitution are too long.
Gayflor suggests that Chapter Four, Article 45 and 48 of the 1986 Constitution be amended.
Gayflor said, "I want five years for the senators and representatives to be four years."
He stressed that "one man cannot continue to be in the office doing nothing, so we have to change them, so the other can bring their ideas."
At the same time, the Principal of Belle Yellah Junior High School, John S. Geeton added is timely for the country to amend its election laws.
"For me, I would like for the term of leaders to be revisited. Representatives going for six years must be cut down to four years," Geeton said.
"The reason is the people spent a long time in office and most of the time, we elect them to cater to us but we do not even know what they are up to."
He pointed out that during agriculture break when lawmakers are to toured their constituency, they traveled to America thereby not aware of the needs of electorates.
Another teacher of Bopolu District added, "Election is so, so confusion. Nevertheless, I think is better to have longevity in office then this frequent election."
According to the Bopolu Central High Principal, Kutu Sheriff, frequent elections bring "misunderstanding and power struggle amongst Liberians".
He said, "By the time people get there, they say very soon they will be removing me, so people will not be committed to any development. They will just be interested more in how much they can take from the public coffer."
Mr. Sheriff believed that the six-year tenure clause for the president and representatives that point to Articles 50 and 48 in the 1986 Liberian Constitution do not require amendment.
"Two-term limitation – 12 years for the presidency, people are getting used to that. Therefore, I think it should stay on that," he added.
"Look, the framers of the 1986 Constitution of Liberia were rational enough, to know that government is continuity so, I am also in support for the nine years term for senators to be as it is because there will always be midterm [elections]."

The claim is rigorous and the content is demonstrably true.
The statement is correct, although it needs clarification additional information or context.
Evidence publicly available neither proves nor disproves the claim. More research is needed.
The statement contains correct data, but ignores very important elements or is mixed with incorrect data giving a different, inaccurate or false impression.
The claim is inaccurate according to the best evidence publicly available at this time.
Upon further investigation of the claim, a different conclusion was determined leading to the removal of the initial determination.
A rude, disrespectful, or unreasonable comment that is somewhat likely to make you leave a discussion or give up on sharing your perspective. Based on algorithmic detection of issues around toxicity, obscenity, threats, insults, and hate speech;