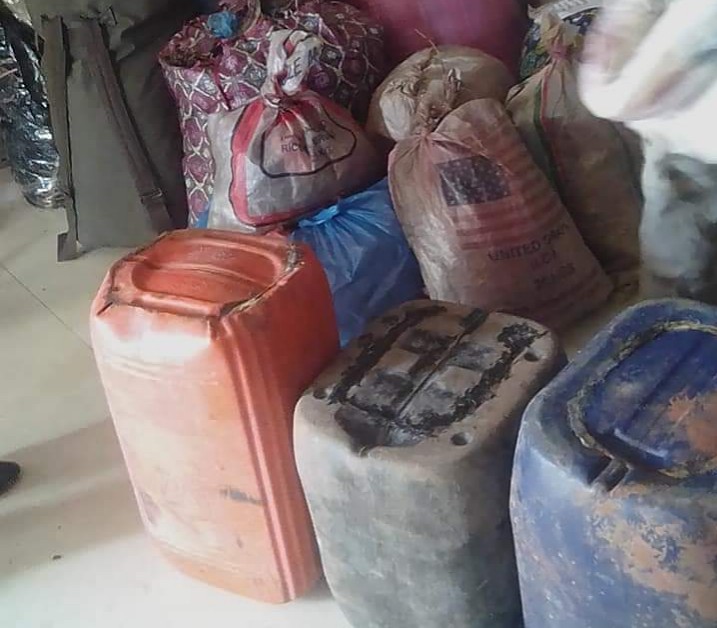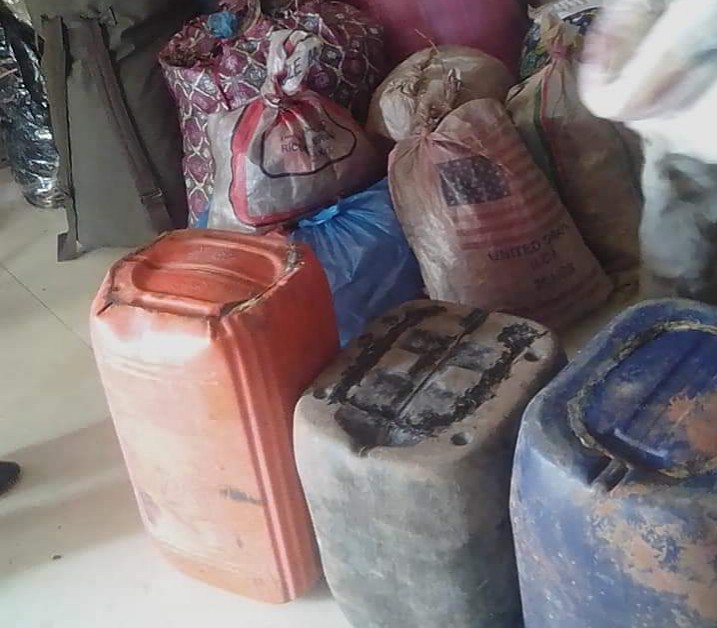 Grand Gedeh County – The Liberia Drug Enforcement Agency LDEA has arrested a huge quantity of narcotics substances, which they have put a street value of US$119,000 and L$450,000.
Making the disclosure in Zwedru, Grand Gedeh County, LDEA commander Octavius Manning said drugs arrested are 102 kilograms of heroin and 124 kilograms of marijuana.
The LDEA County Commander said on April 8, 2019, suspect Mamie Dokpah, 45, a female, was arrested with the narcotics substances at the Toe Town checkpoint in B'hai District.
The suspect was on her way from CVI, a popular artisanal gold mining camp in Nimba County when she was arrested.
CVI is a densely populated area with over 6,000 miners including hundreds of local business people.
He said the narcotics substances were compiled in separate gallons and bags in the form of a cane juice and paper, but they were detected by the LDEA officer assigned at the Toe Town Checkpoint.
The officers subsequently reported the suspect to Zwedru, where she will be investigated and forwarded to court for prosecution.
He noted that despite efforts to discourage the trading of illicit drugs, many people are still involved because of what he terms as the country's "weak anti-drugs laws".
Manning is calling on Liberians to constantly engage their lawmakers to amend the country's drugs law to enable persecution of drugs dealers and users in the country.
The LDEA Grand Gedeh County boss said suspect Dokpah will face trial at the Zleh Town magisterial court, which is 47 kilometers away from Zwedru.    
Speaking to reporters after her arrest, suspect Dokpah admitted being in possession with the substances but pleaded for mercy.
"I am a single mother of three children, I've been doing my cook-bow business to support them and now two of them are presently in 12th-grade attending private schools even everyone in Put and CVI know me of selling cook-bow but this other business, I was encouraged by my friend that it has fast money to enable me to meet my children obligation," she explains.

Report By: Ben T.C. Brooks In Grand Gedeh County

The claim is rigorous and the content is demonstrably true.
The statement is correct, although it needs clarification additional information or context.
Evidence publicly available neither proves nor disproves the claim. More research is needed.
The statement contains correct data, but ignores very important elements or is mixed with incorrect data giving a different, inaccurate or false impression.
The claim is inaccurate according to the best evidence publicly available at this time.
Upon further investigation of the claim, a different conclusion was determined leading to the removal of the initial determination.
A rude, disrespectful, or unreasonable comment that is somewhat likely to make you leave a discussion or give up on sharing your perspective. Based on algorithmic detection of issues around toxicity, obscenity, threats, insults, and hate speech;