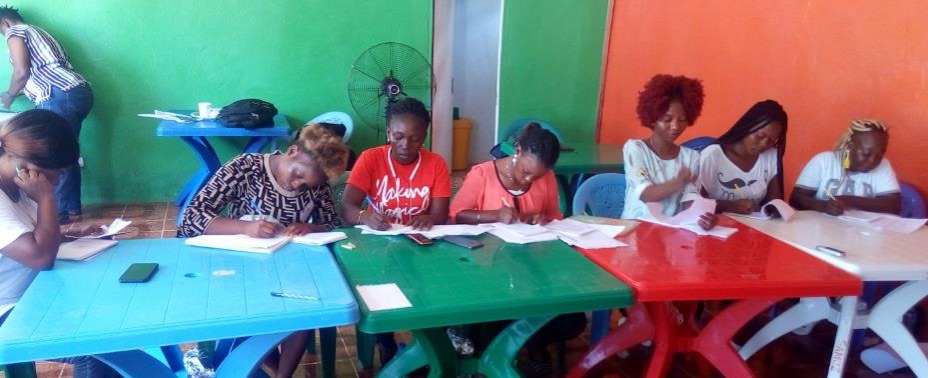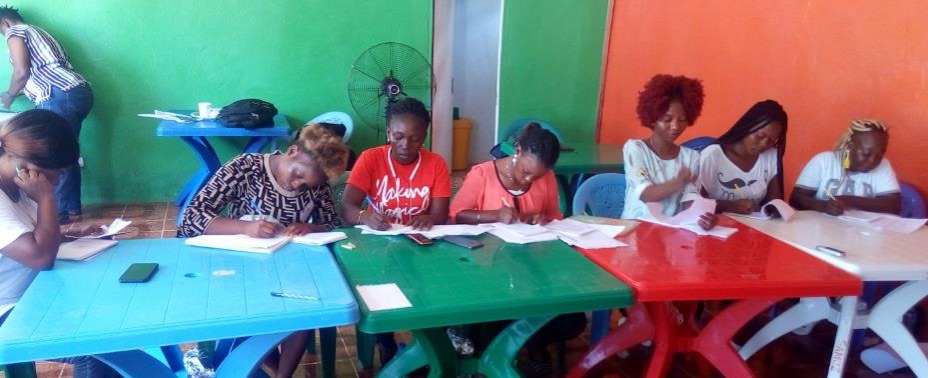 BUCHANAN, Grand Bassa – As part of the Internews Citizens in Liberia Engaged to Advance Electoral Reform project, the Female Journalist Association of Liberia has concluded a three-day training for seven female journalists from across five counties.
Known as CLEAR, the project seeks to build the capacity of Liberian media practitioners to report on electoral reforms in ways that resonate with citizens across the nation.
FeJAL is one of the implementing partners of the CLEAR project being implemented mainly by media organizations, including Daily Observers, The Bush Chicken, and Local Voices.
The training took place in Buchanan, Grand Bassa between April 9 and 11 with participants coming from community radio stations in Margibi, Bomi, Grand Cape Mount, Gbarpolu, and Grand Bassa.
FeJAL's president, Siatta Scott-Johnson, said the training was aimed at advancing the capacity of the female Journalists in electoral reforms reporting.
"We expect that after this training, their style of reporting and the issues they look at will be different, especially when it comes to electoral issues," Scott-Johnson said.
"We are giving them the tools to be able to understand the difference between elections reporting and electoral reporting."
She said the training also addressed challenges of female reporters at the community level.
"Lots of the women at the community radio stations are not well equipped when it comes to news writing, because lots of them are only announcers; they are not in the news room. So, we have to go back a little to school them in news script preparation," she further explained.
According to the female media executive, despite the significance of electoral reform, most journalists in Liberia have in past times only focused on elections reporting, leaving out the aspect of reforming the electoral management and system.
She explained that some of the topics explored during the training included the pattern of electoral reform in Liberia, the difference between elections reporting and electoral reform, the Press Union of Liberia's Code of Conduct, and ensuring balanced reporting.
Facilitators also included Internews' Torwon Solunteh Browne and Winnie Saywah-Jimmy.
One of the training's participants, Thelma Jacobs, who works for Wee Community Radio in Grand Bassa, praised the organizers and Internews for building their capacity to report on electoral reform, which she said is a relatively new area for the Liberian media.
According to Jacobs, the training was her first since she joined the journalism profession.
"So, we are calling on FeJAL and partners for more training for us female journalists," she said in an interview at the end of the training.
She promised to use the knowledge and new skills acquired to report effectively on electoral reform.
Another participant who hails from Stone FM in Harbel, Vasta Tarlue, hopes that the lesson learned at the training will play a major role in her career, especially reporting on elections and electoral reforms.
"We now know the difference between electoral reform reporting and election reporting. Earlier, we used to focus on voter registration, polling day, and civic voter education, but right now we are going to focus on laws or constitutional issues that the people of Liberia want to be changed," she said.
The project is expected to be implemented for eight months, but FeJAL's component is expected to last for five months.
Report By: Sampson davids for The Bush Chicken
This story was produced by TheBush Chicken as part of the Citizens Engaged to Advance Electoral Reform in Liberia (CLEAR) project funded by USAID through INTERNEWS Liberia Media Development (LMD) program.