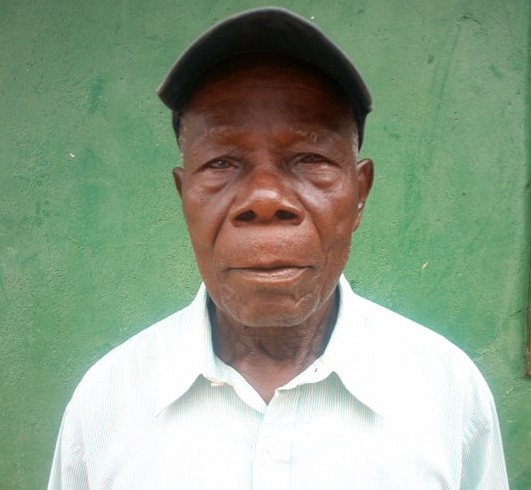 Nimba County – Local leaders of Flumpa Town in Leewehpea Administrative District, Electoral District #8 in Nimba County have proposed a reduction in the tenure of Liberia's president and lawmakers.
The town has over 5,000 residents, and some of the community leaders who spoke to LocalVoicesLiberia said it is now expedient to amend the portion of the 1986 Constitution that deals with the tenure of elected government officials.
The current Liberian 1986 Constitution sets presidential tenure at two six-year terms while senators and representatives are set at nine and six years respectively.
Flumpa Town Chief, John N. Dahn said, "Nine years too much for Senators; I believe that when elected officials' tenure is long, they will be sleeping and forget about development."
He added, "The way they can stay long in power, they usually forget about us. So, let the representatives time be reduced to four years and the senators to six years."
Development Chairman Dominic Zegben believes that other educated people be given the chance to lead their people as well.
"Once elected, they turn their back on us and go relax in Monrovia and no longer visit us that elected them. Therefore, four years good for President and Representatives," he said.
Cynthia Brooks, Chairlady of Flumpa Town, thinks that by reducing elected government officers' tenure it will help reduce what she described as "noise after every election."
"The reason noise comes after every election is that people are many and the time these people spent in power is too long. So let it be reduced," she said, adding that she supports the reduction of Senator's current tenure.
She also suggested that Representatives and Senators should have term limitation "because people are going to school every day and they too want to be elected."
"Look, the President has two terms. So, I am suggesting here that Senators should be limited to two terms and three terms for Representatives," she added.
For youth leader Titus Tukpah, he supports the six-year tenure of the President.
"President controls the 15 counties. Therefore, the president should be given six years because the entire country looking up to him/her to develop the country."
On the tenures of lawmakers, Titus, however, added, "I want Representative's tenure to be reduced to three years so that they will be coming back to see those who elected them in as much as elections will be held every three years. And Senators four years instead of nine years."

Report By: Mac Samah In Nimba County