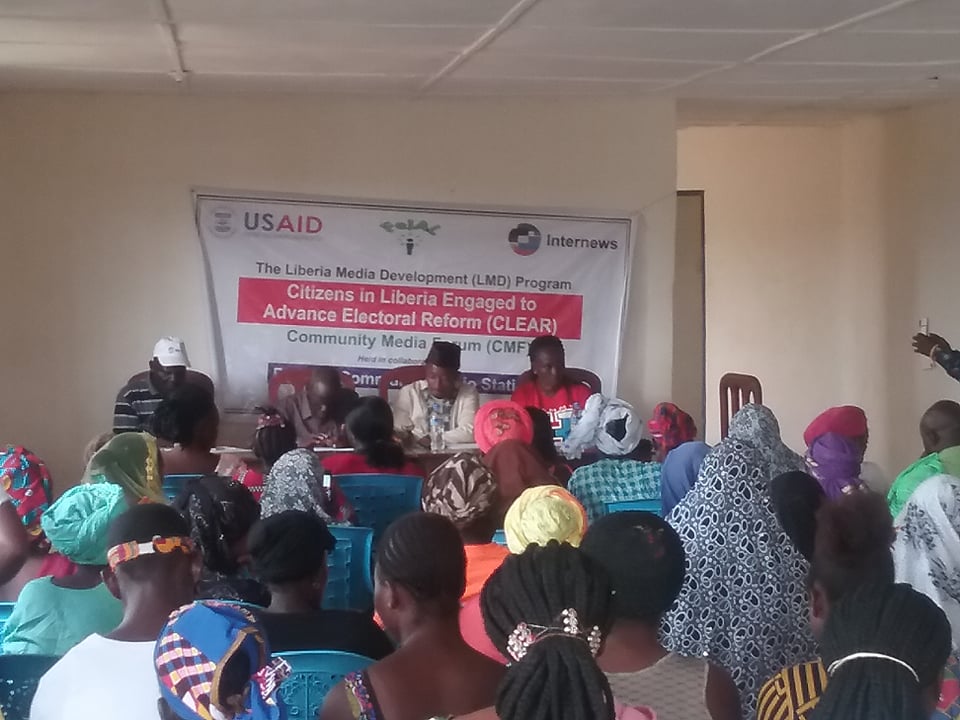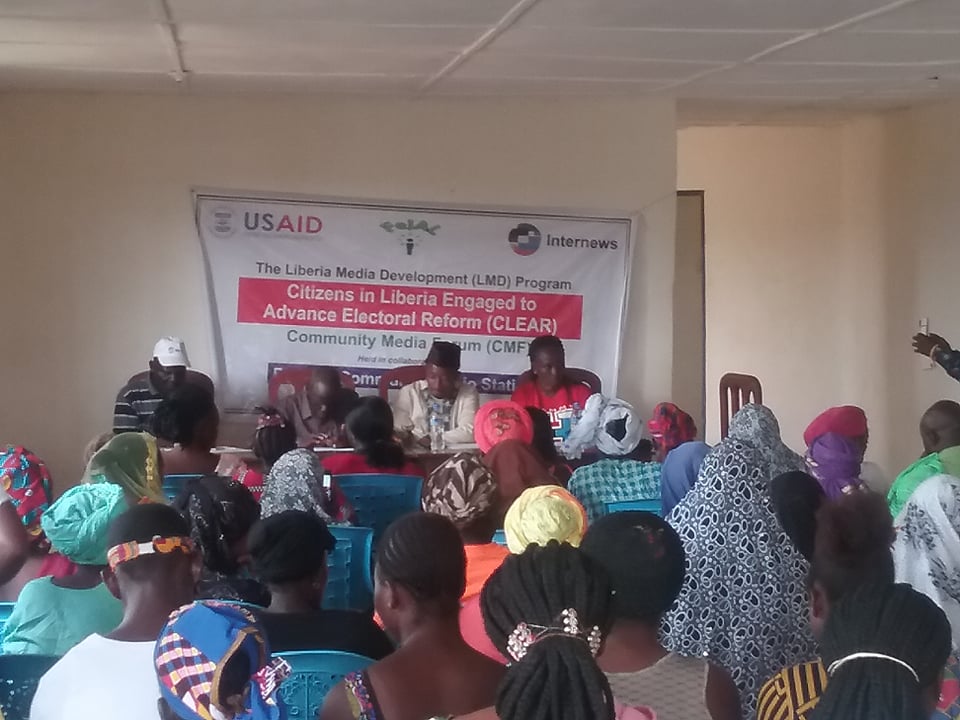 Gbarpolu – Some residents of Bopolu District who participated in a recent electoral reform dialogue in Henry Town have expressed concerns over the way the National Elections Commission delineates election districts in the country.
Andrew K. Lepolu, who attended the event – intended to discuss electoral reform issues with locals – asked if the elections law authorizes NEC to annex another clan or district to a different district.
Lepolu alleges that in 2017 his Clan – Gbele-town in Bopolu administrative district – was annexed to Gbarma district now known as Electoral District #3.
"We have been affected for 12 years without good representation. The Clan I came from, we have been annexed to Gbarma district for the past 12 years. We have tried to come back under our district (Bopolu), we have written NEC, but there's no account," he said.
Mr. Lepolu was speaking as a participant at a one-day Community Media Forum (CMF) held in Gbarpolu County to discuss some of Liberia's electoral issues that might need reform.
The Female Journalist Association of Liberia or FeJAL organized the event in collaboration with a local radio station on May 17, 2019. The forum was part of 30 CMFs as part of a project dubbed Citizens in Liberia Engaged to Advance Electoral Reform of CLEAR.
It is being funded by USAID through Internews as part of the Liberia Media Development (LMD) program.
During the CMF, locals of clans that were impacted by the annexing before the 2017 elections say they have been concerned about the decision by NEC.
Article 39 of the Constitution states that "The Legislature shall cause a census of the Republic to be undertaken every ten years", while Article 82 e adds that, "Immediately following the national census and before the next elections, the elections commission shall reapportion the constituencies in accordance with the new population figures so that every constituency shall have as close to the same population as proscribe; provided, however, that a constituency must not be solely within a county."
Paye M. Toekpei, NEC Region 2 Coordinator, said, "The last time we held National Population Census was in 2008 but said results were not reapportioned into constituencies in accordance with the new population figures".
"What we have now is electoral districts, but what we supposed to have that is in our constitution is constituencies."
According to him, the people that are counted and put together make one electoral district.
The NEC official then called for a national population census to set the elections laws in line with the 1986 Constitution.
"This is why we supposed to go to the population census, to count everybody, from where they will divide the citizens into constituencies so that the representative can be representing somebody who is born today," he concludes.
Over 100 persons from across the Gbarpolu County participated in the forum and some of them told LocalVoicesLiberia that the government must attach urgency to ensuring that the elections laws are implemented to avoid a future constitutional crisis.
During a post-forum interview, former Bopolu District Commissioner, Olu Nangba told LocalVoicesLiberia that Bopolu was greatly annexed during the elections registration process.
"They (NEC) took a place called Bose-Z-Based from Bopolu and added to District #2 and took another town, Gbangay [town] from Bokomu District which is Electoral District #2 and added to Bopolu district or district one," he said.
According to Nangbe, many people in Bose-Z-Based refused to register due to the demarcation.
"But we were always available to talk to our people to remain calm until the elections finished," the former Commissioner added.
Mary Armah, Korninga Chiefdom Paramount Chief, insists that "NEC still has to tell us why they took our towns and added to other people without our concerns".
She added that "in order to understand each other and keep working together as Clan, Chiefdom and a District, we want to remain in Bopolu District and vote in the next elections".
Speaking earlier, Torwon Sulonteh-Brown, producer of the CMF, said the forum was not intended to start a fight with the elections commission but rather talk about the election laws and the possibilities of proffering solutions for amendment.
She pointed out that many Liberians do not know the elections laws, which makes the CMF important for Liberians across the country to ensure they speak on electoral reform issues in order to avert future electoral issues in the country.
"So the laws that we get [have] on the paper, we need to talk about it. So, we brought the NEC man for him to answer some of your questions," she said.  
Report By: Report by Henry B. Gboluma, Jr. / henryv2030@gmail.com

The claim is rigorous and the content is demonstrably true.
The statement is correct, although it needs clarification additional information or context.
Evidence publicly available neither proves nor disproves the claim. More research is needed.
The statement contains correct data, but ignores very important elements or is mixed with incorrect data giving a different, inaccurate or false impression.
The claim is inaccurate according to the best evidence publicly available at this time.
Upon further investigation of the claim, a different conclusion was determined leading to the removal of the initial determination.
A rude, disrespectful, or unreasonable comment that is somewhat likely to make you leave a discussion or give up on sharing your perspective. Based on algorithmic detection of issues around toxicity, obscenity, threats, insults, and hate speech;