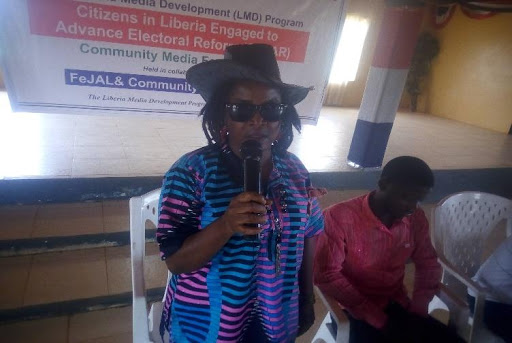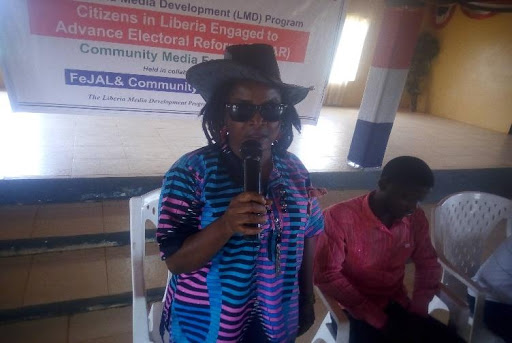 Bopou City – Some Liberians in Gbarpolu County, who participated in two separate community forums, have called for a special law to prohibit sitting lawmakers from contesting other elected posts.
At the two separate forums held on May 15 and 17 in Bopolu city and Henry Town respectively, the citizens argued that there are other competent people available to fill vacant positions instead of the same elected lawmakers.
Organized by the Female Journalist Association of Liberia (FeJAL), the two community media forums brought together over 200 people.
The CMF is a part of the Citizens Engaged to Advance Electoral Reform in Liberia (CLEAR) sponsored by Internews Liberia Media Development program funded by USAID. CLEAR seeks to generate Liberians views on the country's electoral reforms issues.
At the Bopolu forum, one of the panelists, Mama Korpo said: "We get other qualified people, so let there be a law to ban those lawmakers already in office from contesting in by-elections."
Korpo, a former leader of the disabled community of the county, added, "Even if a Senator wants to contest as President, let him resign two years before or that law must ban him too."
At the same time, Rufus Clark wants a sitting representative wanting to contest for senatorial post resign one year before contesting.
"For that, we will also ask that representative wanting to run also resign immediately when the senatorial seat is declared opened by the Senate as a result of death or other means," he said.
"It will be very good for a law to stop our lawmakers from contesting while still serving us," added Moses Binda, a youth leader of Henry town.
Moses says frequent by-elections have put a massive economic burden on the government.
"We cannot just be running by-elections after by-elections, that alone is financial stress on the government; we must stop it through a law," he stressed.
A female participants Yassah Flomo said, "This is the time we must work together for us to add law to our law book to stop people running any time they want to."
She argues that this will checkmate lawmakers from earning money at the expense of the ordinary people, contending that after being voted for, "they again want to come back and use us in by-elections to get another post".
Report By: Damo Nyanquoi In Gbarpolu County


The claim is rigorous and the content is demonstrably true.
The statement is correct, although it needs clarification additional information or context.
Evidence publicly available neither proves nor disproves the claim. More research is needed.
The statement contains correct data, but ignores very important elements or is mixed with incorrect data giving a different, inaccurate or false impression.
The claim is inaccurate according to the best evidence publicly available at this time.
Upon further investigation of the claim, a different conclusion was determined leading to the removal of the initial determination.
A rude, disrespectful, or unreasonable comment that is somewhat likely to make you leave a discussion or give up on sharing your perspective. Based on algorithmic detection of issues around toxicity, obscenity, threats, insults, and hate speech;