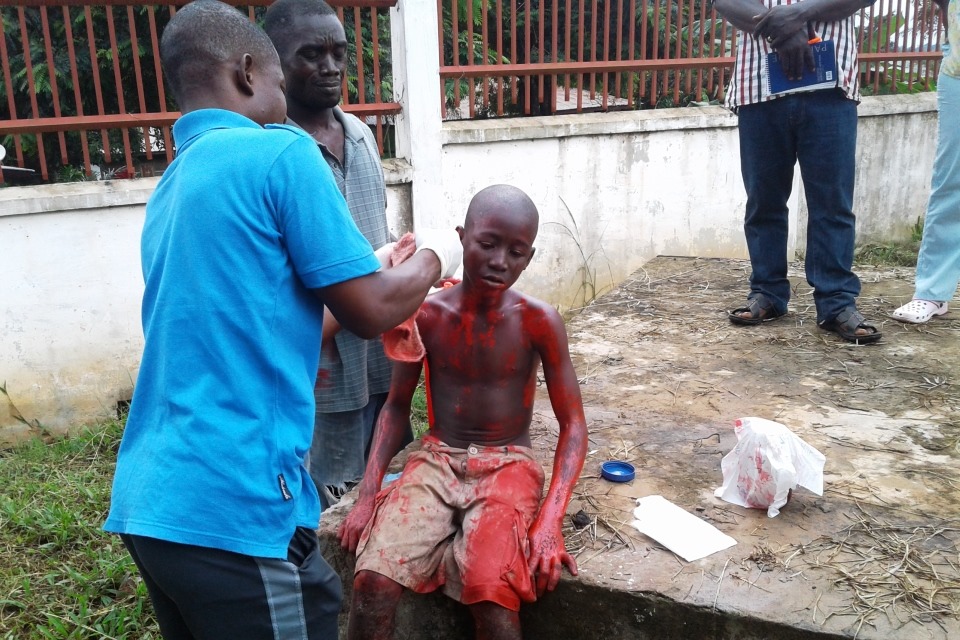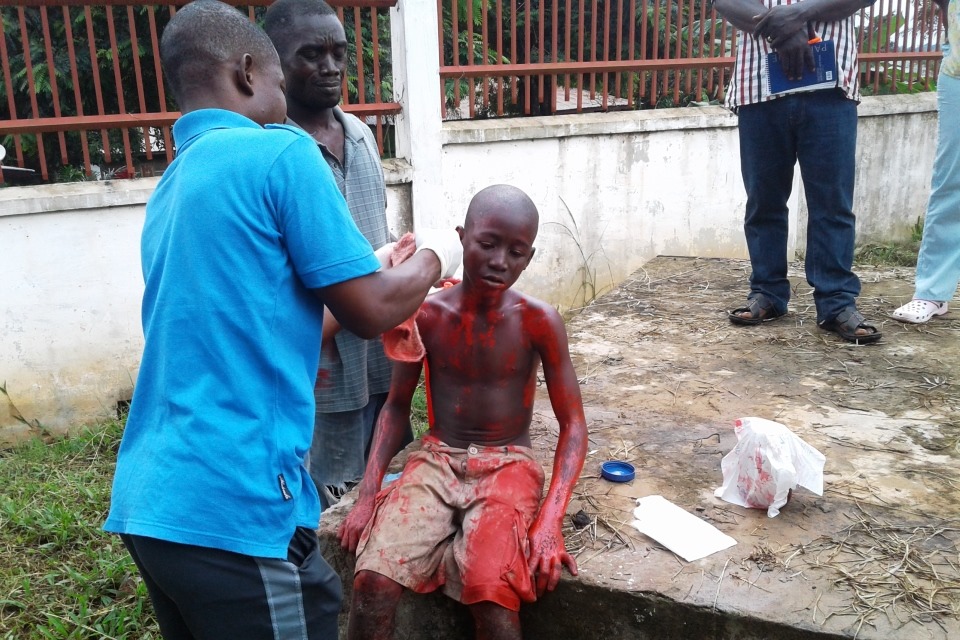 Zwedry – A 44-year-old woman who poured a bucket of oil paint on a 13-year-old boy is expected to appear at the Zwedru Magisterial Court on Friday, May 31.
Marie Vour has been charged for criminal attempt to commit murder and terroristic threats.
Vour was charged by the Liberia National Police in Zwedru, through the Women and Children Protection Section.
Speaking to reporters, the commander of the Women and Children Protection Section Samuel Paye says the alleged acts by the suspect contravene Section 10.1 of the New Penal Code of Liberia.
The suspect, meanwhile, told police that her stepson took the paint she had kept for other purposes without her knowledge and used it to write on his T-Shirt.
She admitted that out of anger she poured the paint on his head but pleaded that her intention was to punish and not to harm the lad.
Thirteen-year-old Aaron Gaye was rushed to the Martha Tubman Memorial Hospital for treatment after the incident, which occurred last Friday in the Jensenville Community, Zwedru city.
When contacted, little Aaron told Journalists that "she was vexed because I opened the paint to write a number on my T-shirt. She took it and wasted it on my head."
A neighbor, Alexander Gwein, who went to the boy's rescue, explained that the child managed to run away from the lady as he was crying for help, adding, "and when he rushed to me, I decided to call in the police."
Police Inspector Paye says so far there has been no major harm caused on the lad by the paint, saying, "the child is moving about normally".
Meanwhile, the head of the Liberia National Police, Women, and Children Protection Section Grand Gedeh detachment has warned parents and guidance to stop violating children's rights.
Report By: Ben T.C. Brooks-Zwedru In Grand Gedeh County



The claim is rigorous and the content is demonstrably true.
The statement is correct, although it needs clarification additional information or context.
Evidence publicly available neither proves nor disproves the claim. More research is needed.
The statement contains correct data, but ignores very important elements or is mixed with incorrect data giving a different, inaccurate or false impression.
The claim is inaccurate according to the best evidence publicly available at this time.
Upon further investigation of the claim, a different conclusion was determined leading to the removal of the initial determination.
A rude, disrespectful, or unreasonable comment that is somewhat likely to make you leave a discussion or give up on sharing your perspective. Based on algorithmic detection of issues around toxicity, obscenity, threats, insults, and hate speech;