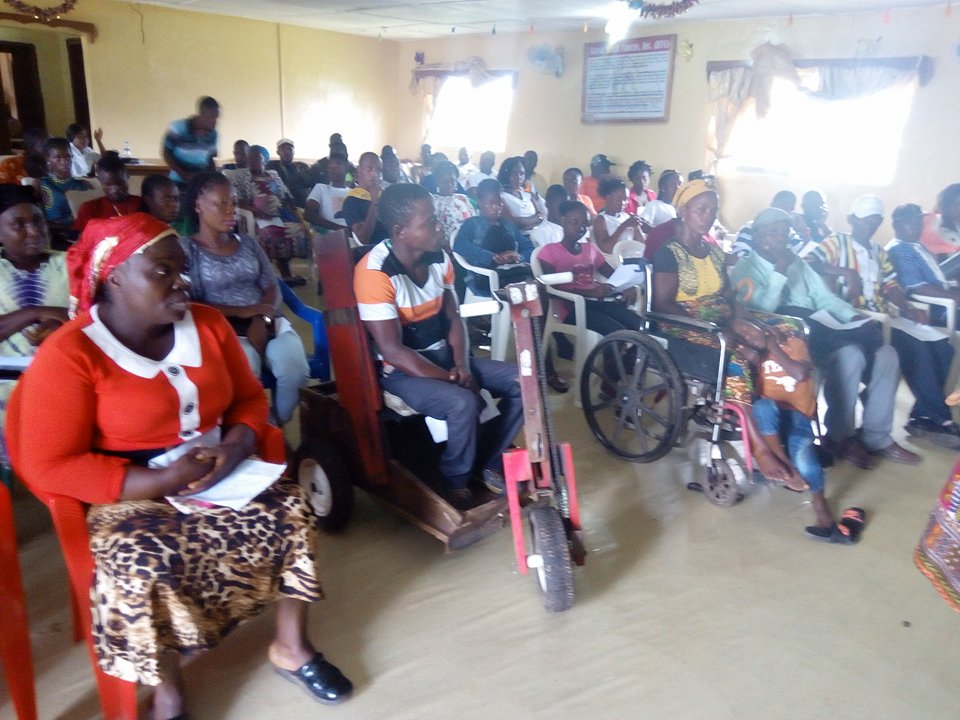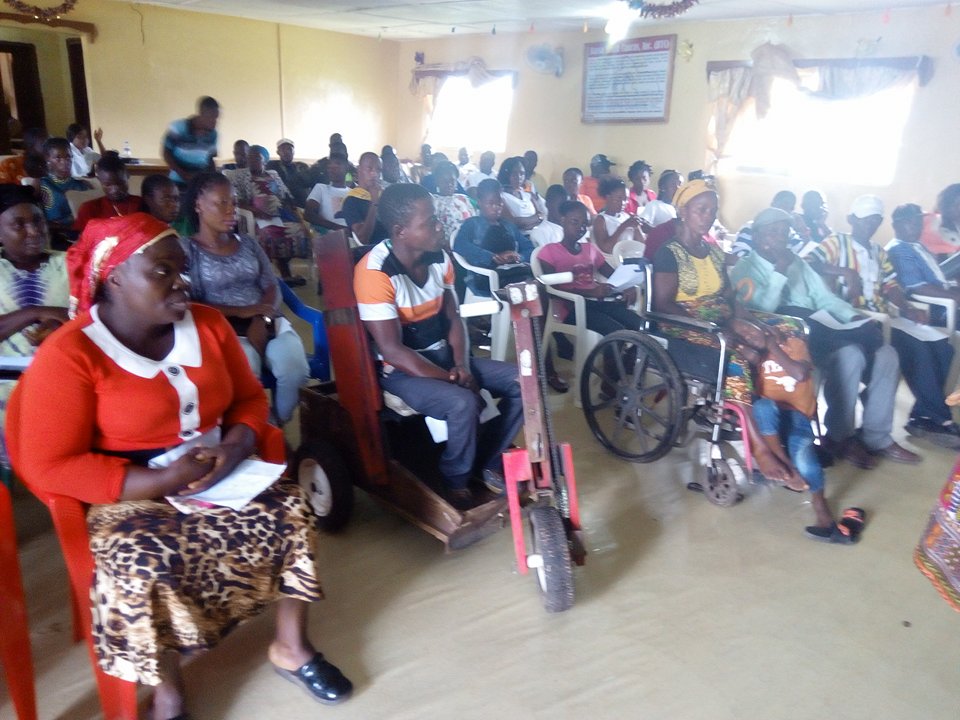 Buchanan – David Logan, Grand Bassa County Magistrate of National Election Commission, says the day set aside for general and presidential elections in Liberia during the rainy season hampers the work of polling staff because they have to transport voting materials under difficult conditions.
"The date for elections in Liberia needs reform because it falls directly during the raining season. We find it difficult to work as election workers and so I feel that this law about the election date needs to be reformed," Logan said at a community forum held in Buchanan to discuss electoral reform issues.
"Liberia needs to follow the examples of other countries that have changed the dates of elections. If Liberia reforms this law, it will be good for politicians, citizens, and the NEC as well".
Over 100 people on Saturday, June 29 attended the community media forum organized by the Female Journalists Association of Liberia (FeJAL) with support from Internews as part of the Citizens in Liberia  Engaged to Advance Electoral Reform (CLEAR) project.
The CMF, held at the Bassa Youth Caucus conference hall in Buchanan, brought together members of the disabled community, youth groups, women groups amongst others.
Many participants called for the change of election date and the allotment seats for women at the legislature.
Jerry Laffa, a physically challenged youth who was in the audience, said: "there is a need for the election date to be changed because during the rainy season we the disabled catch difficulties to get to the polls".
"We are not able to stand in line to vote; besides it can be hard for us to get to the polling centers when the rain is falling.
"So there is a need for the legislature to work on the date of the election," he added.

Meanwhile, Madam Martha Kangar, head of the Bassa Women Development Association (BAWODA), emphasized the need for women to be given more space to lead.
"Women are the ones that take care of the day to day activities of a nation. If we allow more women to take electoral positions they are going to make a positive difference because women are stronger than men when it comes to making changes," she said.
"Women are very weak about participating in electoral issues due to the challenges they face during elections but I want all women to rise up and contest for electoral positions because if there are more women at the national Legislature, women issues will be high on the national agenda".
Madam Kangar asserted that there is a need for seats to be allotted to women during elections because women have made a major impact on this country which evidence is the Former President of Liberia Madam Ellen Johnson Sirleaf ".
Julie Roberts, another female participant, frowned on the stereotype that men should always head positions, adding that this notion has changed due to the continuous education from NGOs and other organizations.
"You don't have to be educated to before being a representative or senator. We, women, need to wake up now and join the men at the legislature to make a difference," Roberts said.
Torwon Sulenteh Brown of Internews said the CMF intended to gather citizen's views on electoral reform issues.
"We want to know your stance on these electoral reform issues which include; the change of current election date, allotting seats to women and other special population in the legislature and transfer of NEC adjudicatory power to an independent body," Brown said.
The reduction in tenure of elected officials and banning elected officials from contesting by-elections were also discussed during the CMF.
Several other participants spoke about the significance of taking away NEC's adjudicatory power and transferring it to an independent body.
Report By: Elton Wrionbee Tiah In Grand Bassa County