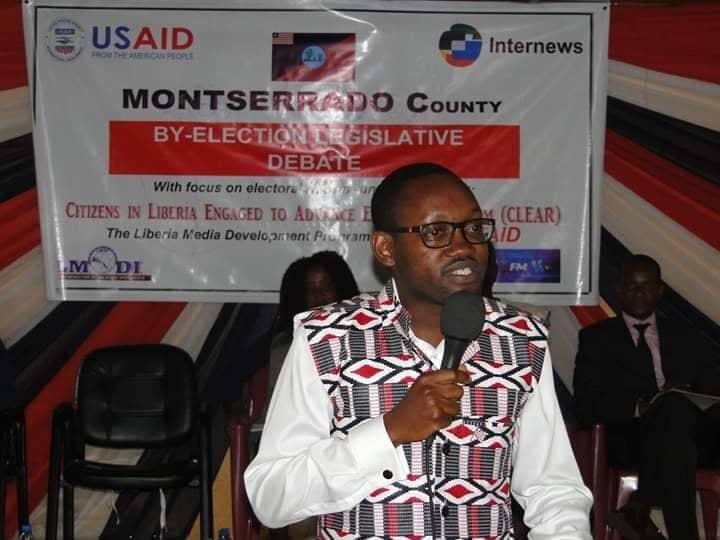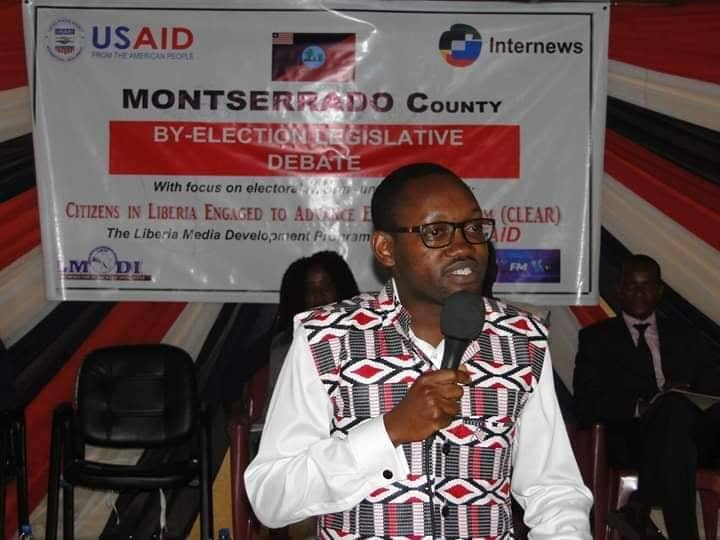 Bentol, Montserrado County – Ahead of July 8, Montserrado County's Senatorial by-election, a contestant, Dr. Kimmie Weeks, has recommended the reduction in the tenure of lawmakers.
Making his first three minutes introductory statements, the senatorial candidate said, "We also need to reduce the tenure of our Senators and representatives."
Article 45 and 48 of the 1986 Constitution of Liberia give elected Senators and representatives nine years and six years tenure respectively.
However, Dr. Weeks believes that lawmakers are spending too much time in their respective offices. According to him, this is making lawmakers "not being serious."
The Montserrado County senatorial candidate did not say at what extent the tenure of Senators and Representatives should be reduced, neither did he mention the number of years that should be cut.
But he emphasized that "We cannot allow that to happen. That is why they are not being serious on the job."
He believes that if he is given the opportunity to serve the people of Montserrado as a senator, the cutting down of both Representatives and Senators tenures will be high on his agenda.
He spoke on June 28, in Bentol City during a debate amongst candidates participating in the Montserrado Senatorial by-election.
The by-election will be held as a result of the death of Montserrado County Senator Geraldine Doe-Sheriff.
The Liberia Media for Democratic Initiatives (LMDI) organized the debate as part of the USAID funded Internews' Liberia Media Development (LMD) program.
The debate brought together hundreds of citizens who listened and interacted with all seven candidates wanting to complete the remaining months of the tenure of the late Senator.


The claim is rigorous and the content is demonstrably true.
The statement is correct, although it needs clarification additional information or context.
Evidence publicly available neither proves nor disproves the claim. More research is needed.
The statement contains correct data, but ignores very important elements or is mixed with incorrect data giving a different, inaccurate or false impression.
The claim is inaccurate according to the best evidence publicly available at this time.
Upon further investigation of the claim, a different conclusion was determined leading to the removal of the initial determination.
A rude, disrespectful, or unreasonable comment that is somewhat likely to make you leave a discussion or give up on sharing your perspective. Based on algorithmic detection of issues around toxicity, obscenity, threats, insults, and hate speech;