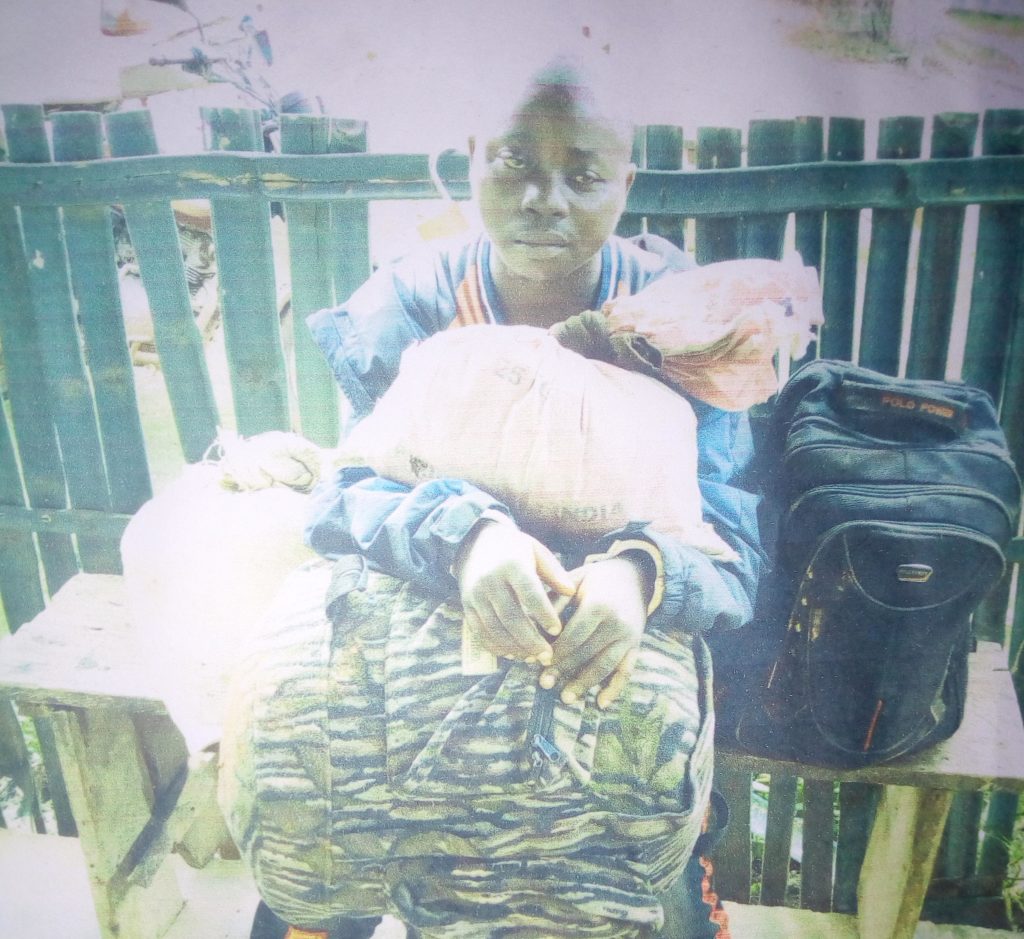 Zwedru City – Officers of the Liberia Drug Enforcement Agency (LDEA) on July 13, arrested huge quantities of narcotics at the Zleh Town checkpoint in Grand Gedeh County.

The 13 kilograms of marijuana arrested has a street value of US$119,000 and L$450,000 respectively.
LDEA county commander Octavius Manning told reporters in Zwedru that the suspect, Daniel Kamara, 25, was arrested with the substance while traveling from Nimba County to Bantley Gold Mining Camp, a popular mining site 45 kilometers away from Zwedru.
Bantly Gold Mine is the second-most densely populated gold mining communities in Grand Gedeh County, where many foreigners are also based.
Manning said suspect Kamara had the illegal substances in an empty rice bags on his motorbike.
"Kamara got to the checkpoint, showed the bags as his used clothes but never knew that our officers got a hint when he picked-up from Nimba County to Bantly," the LDEA county chief explained. "Through search, the agents discovered illegal drugs."
The drugs and the suspect were subsequently transported to Zwedru and Kamara was later forwarded to the Magisterial Court on July 16.
"But suspect Kamara was sent to National Palace of Correction for detention, as he waits for the 7th Judicial Circuit's August term of court for trial because the amount involve is above the jurisdiction of the magisterial court due to its hug value," Commander Manning said.
Kamara later admitted to being in possession of the substance, saying "it has been my all-time business for living in the gold mines even while in Nimba for over five years." He, however, pleaded for mercy.
Meanwhile, the LDEA say this is the first arrest of drugs in the county since the observance of the Internationa anti-drugs day held on June 26, when a huge quantity of narcotics was burned in the public.
But the agency says illicit drugs use and addiction is still on the increase in the county, which it blames on the country's "weak drugs laws".
Agent Manning has called on citizens to discourage their children and family members from taking in illicit drugs because it damages lives.
Report By: Ben T.C. Brooks In Grand Gedeh County