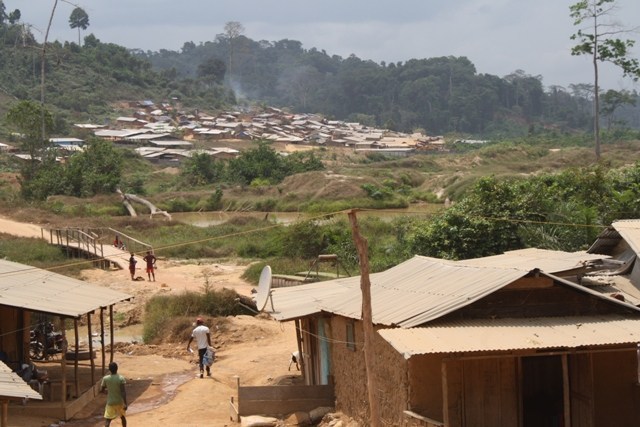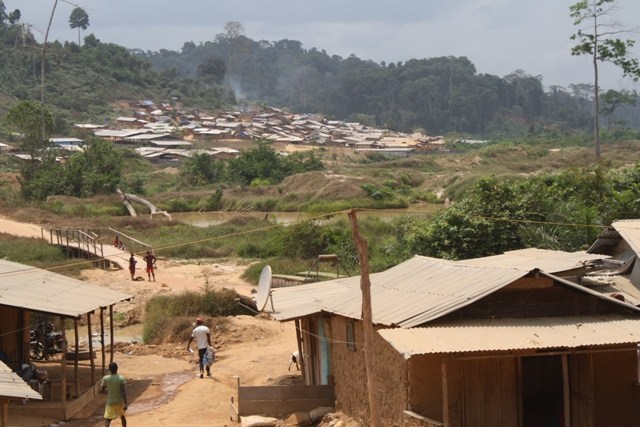 Zwedru – Gold miners of the Clearance Valmont International, popularly known as CVI gold mining camp in Grand Gedeh County, have called on the county government and humanitarian organizations to construct a health facility in the densely populated community.
Appearing on a local radio station in the county, CVI head miner and camp master said people seeking medical care and pregnant women are often constrained to ride on motorbikes to Zwedru to seek medical care.
Many pregnant women leave the mines when they are in their seventh or eighth month to seek treatment before returning, they said.
The call comes about two weeks after a 26-year-old woman died during childbirth in the gold mining camp.
"Janet Willison's death was astonishing to us as the authority of CIV and we want to believe that the deceased never knew the month of her pregnancy due to lack of health facility which led to her untimely death," explains Alex Dunner, CVI Head Miner.
Added Bill Weah, who is the Camp Master of CVI: "As we speak the male child of the deceased did not also survive, their dead bodies were collected by family members, carried to her county River Gee, for burial".
In the mining camp of CVI in Konobo District, thousands of Liberians and foreign nationals are engaged in gold mining, using excavators to mine but the community still lacks health facility, school, and safe drinking water. 
There are also concerns from residents incuding the accuracy of the amount of revenue the government is collecting and the mechanisms putt in place to deter smuggling.
CVI camp was sparsely populated during the 1960s, but now hosts more than 10,000 people who are living in congested quarters at the foot of a mountain. The community is about 5 hours walk off the Zwedru-Harper highway.
Charles Sumo, the community health focal person for Grand Gedeh County, says the county health team is doing everything possible to battle maternal death in the county.
"We heard the cried of the CVI residents especially the bereaved family, it is most painful to us, we are in sympathy with them as a county health team and we are working out things to address their needs but in order to see our people live happily in good health, it also requires the collective efforts of every Grand Gedeans and Liberians to help our people," Sumo said. 
When contacted Grand Gedeh County inspector, Mr. Paul Neoh, promised that the county will work with partners including the Last Mile Health and the Welt Hunger-Heifer or GAA to make interventions. 
Report By: Ben T.C. Brooks In Zwedru