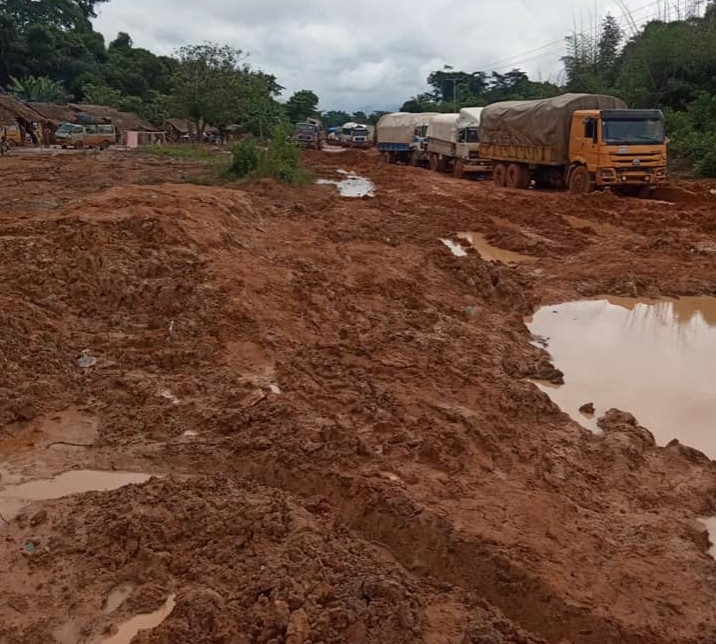 Grand Gedeh County – A man believed to be in his mid-40s identified as James Baryee has died along the Ganta-Zwedru highway after a vehicle, he was trying to pull out of the mud, somersaulted and severely injured him.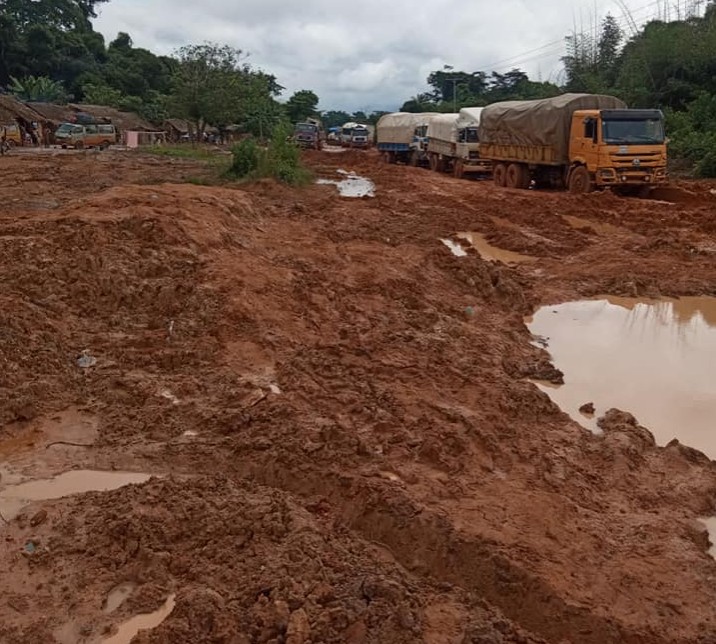 Baryee, a former employee of the SLD Associate Agriculture Company, was helping several others to pull out of the mud an SUV which had been stuck for a day due to the bad road condition, eyewitnesses told a Local Voices Liberia reporter in Grand Gedeh County after the incident.
The incident occurred on Tuesday, August 6 at 7:12 am in the swampy Kpelle Village of lower Grand Gedeh County.
The Kpelle Village is along the Ganta-Zwedru highway, which has been in a deplorable condition for over two months as drivers of motor vehicles often struggle to use the road.
According to Martine Toe, a passenger who witnessed the incident, their vehicle got stuck in the mud at 3 am but they waited until the morning when several men including the deceased tried to pull it out.
"We slept in this cold and mud, so early this morning we started helping the driver to pull the jeep from the mud and while doing so, the car somersaulted and all of us fell in the mud," Toe explained.
Doris Brooks, another passenger on the vehicle, said she blamed the death of James on the government because of its refusal to properly maintain the road.
"Unfortunately, James went off [unconscious], so we managed to rush him to the Toe Town clinic where he was pronounced dead."
"This particular Kpelle village corridor has been spoiled [damaged] since two months ago, the President and his officials, they can't tell we the southeasterners that they have not seen this spot or heard about it on the Facebook or by radio and newspaper [that it has] been very bad, they are just not good," ranted the businesswoman.
Eight passengers were on board the vehicle that left Monrovia for Maryland County.
According to some of the passengers, transportation fares have skyrocketed to L$10,000 from Monrovia to the southeast mainly due to the condition of the road. 



The claim is rigorous and the content is demonstrably true.
The statement is correct, although it needs clarification additional information or context.
Evidence publicly available neither proves nor disproves the claim. More research is needed.
The statement contains correct data, but ignores very important elements or is mixed with incorrect data giving a different, inaccurate or false impression.
The claim is inaccurate according to the best evidence publicly available at this time.
Upon further investigation of the claim, a different conclusion was determined leading to the removal of the initial determination.
A rude, disrespectful, or unreasonable comment that is somewhat likely to make you leave a discussion or give up on sharing your perspective. Based on algorithmic detection of issues around toxicity, obscenity, threats, insults, and hate speech;