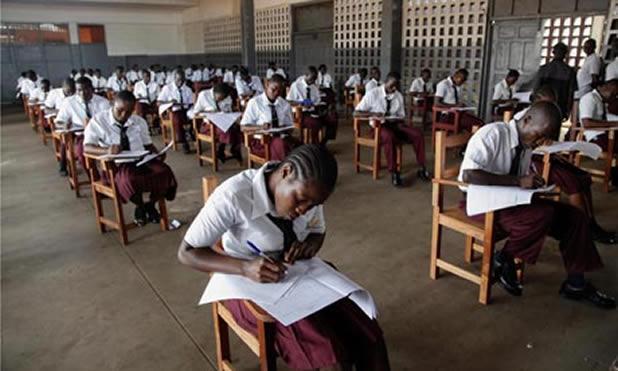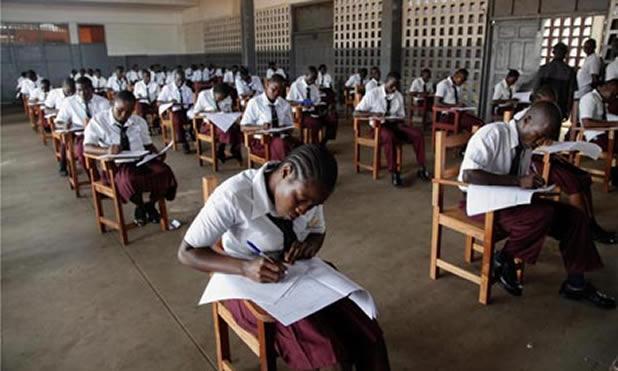 Zwedru – Students of seven high schools of the Grand Gedeh County School System who recently failed the West African Senior School Certificate Examination, WASSCE, have challenged the results. 
In late July this year, West Africa Examination Council (WAEC) in Liberia released the results of the regional exam, showing that 651 students of 46 high schools (65%) students that sat the test failed in all required nine subjects.
Out of the 46 schools, Montserrado County leads with 11 schools, followed by Grand Gedeh and Nimba counties with seven and six government-owned and privately run schools.
Seven of these high schools that failed massively are in Grand Gedeh County where there are 15 public and private high schools in the county.
The total number of 742 12th graders registered and sat the April to May 2018/2019 WASSCE. Among these only 74 students passed with the highest of only four subjects – English, Chemistry, Biology, and Physics.
But the students have rejected the results and have vowed to challenge the outcome of the exams, which is the major qualification according to Liberia's Ministry of Education, to graduate from senior high school.
At their press conference on August 7 in Zwedru City, the aggrieved students speaking through Mark Gborkeh Kah, student council president of Zwedru Multilateral High school (ZMHS), said: "We challenge the result of WASSCE released on the Grand Gedeh County Schools System; it is not credible and transparent".
Student Kah continued: "We are 100% sure that WAEC did not check our papers, but just guessed to grade students because public test is nothing about magic that would passed people unexpected and failed people expected.

"Moreover by sending grade for people who never sat the test that dropped from school after their names were already sent to WASSCE office by their administrators."

The aggrieved students say they are "confident of ourselves about what we wrote on papers, and we cannot just fail all the nine subjects including English too".

They called on the Ministry of Education to intervene by providing "proven results" for them within the period two weeks. They have threatened to disrupt normal school activates next academic year if their concerns are ignored.
At the same time, some principals of high schools have backed the concerns of the students.
Mr. Augustine Gaysue of the Suah Memorial Institute (SMI) in Zwedru says he's confident about what his students were taught and how they were prepared for the regional exams.
"Initially, I sent the names of 73 registered students for WASSCE which was a prerequisite, but during the exam, two of them Lauretha P. Chayee and Acee B. Socree, did not write the test because they dropped from school prior to the assigned date of the examination," he said.
"But [when] the results were released, the two of them Lauretha P. Chayee obtained passing grades in English, Literature, and Physics, while student Acee B. Socree obtained grades in English, Chemistry, Biology, and Physics."
He continued: "Predicated upon this evidence, I knew that WASSCE is not credible but rather a money-making institution because it is not possible that all of my students that I sent for the exam can fail in all nine subjects."
At the same time, Jonathan Q. Monger, who is the sponsor of the senior class of Suah Memorial Institute, alleged that WAEC has informed them that for schools and individuals to challenge WASSCE results they must pay L$5,000LD per subject.
Mr. Brown K. Bardee, principal of Tubman Wilson Institute in Zwedru (TWI), has also expressed dissatisfaction in the exams' results.
"I have 16 slips in my possession of students from my school and other institutions who did not sit for the exam, yet WASSCE releases results for them, stating that they all failed. It is disappointing on their part as administrators of WAEC," Bardee said.
When contacted, Grand Gedeh County Education Officer Harrison Doe promised that his office will probe the issue before the start of the next school year.
"My office has forwarded the students' and teachers' concerns to the Ministry of Education and was told that they will give feedback to us within the period of one month, so let us hope for the better," CEO Doe said.
Report By: Ben T.C. Brooks In Grand Gedeh County


The claim is rigorous and the content is demonstrably true.
The statement is correct, although it needs clarification additional information or context.
Evidence publicly available neither proves nor disproves the claim. More research is needed.
The statement contains correct data, but ignores very important elements or is mixed with incorrect data giving a different, inaccurate or false impression.
The claim is inaccurate according to the best evidence publicly available at this time.
Upon further investigation of the claim, a different conclusion was determined leading to the removal of the initial determination.
A rude, disrespectful, or unreasonable comment that is somewhat likely to make you leave a discussion or give up on sharing your perspective. Based on algorithmic detection of issues around toxicity, obscenity, threats, insults, and hate speech;