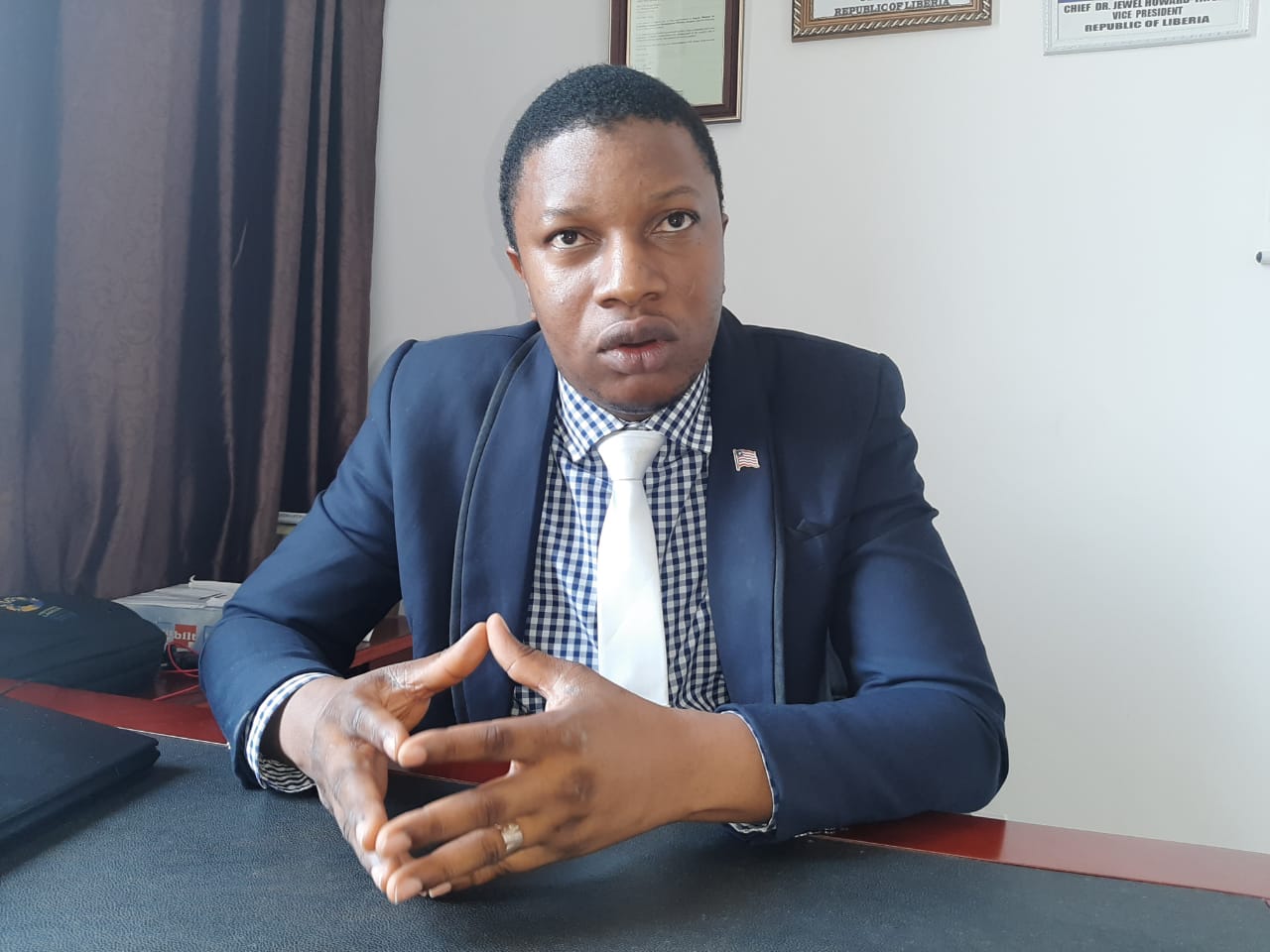 Monrovia – The Government of Liberia has now made a budget line allotment to help curb human trafficking in Liberia, says Deputy Labor Minister for Manpower Development, Phil Dixon.
Making the disclosure to LocalVoicesLiberia in Monrovia recently, Minister Dixon said the US$50,000, which is captured in the 2019/2020 fiscal budget, will significantly help to increase sensitization about Trafficking in Persons (TIPs) in the country.
"Some might say, what is US$50,000? But let's put it in context: we are in a time where the entire country is having a budget squeeze – we, the Ministry of Labor, have a reduction in budget," said Dixon.
"So, this is enormous because, in our anticipation, the amount is not going to be for capital expenditure but will cover actual activities of anti-human trafficking in the country."
He expects that the budget will cover communication, follow-ups on cases, transportation, and the development of a data base.
"Some might say, what is US$50,000? But let's put it in context: we are in a time where the entire country is having a budget squeeze – we, the Ministry of Labor, have a reduction in budget." – Phil Dixon, Deputy Labor Minister for Manpower Development
At the same time, the Deputy Labor Minister also disclosed that an international partner, International Development Law Organization (IDLO) – an intergovernmental organization on which Liberia is a state member – has launched a two-and-a-half year human trafficking program for Liberia.
The project is the IDLO's second for the country and will focus on curbing trafficking in persons by working with three main actors: the judiciary, the Ministry of Justice and the Ministry of Labor.
"For us at the Ministry of Labor, we want this [project] to improve reporting, coordination and awareness of our TIPs activities," he said, adding that Liberia will now resume the compiling and streamlining of the country's first national TIPs reports.
These reports, he said, will help inform the conduct of programs including sensitization and public awareness campaigns.
He is also optimistic that the national mid-year TIPs report will inform the US State Department about the situation of trafficking in the country ahead of their March 2020 report.
Mentioning possible awareness strategies as part of the MOL's Anti-human trafficking programs, Dixon said the TIPs taskforce target "at risk groups" including women in cross border trade and children. He said these are sectors of the society that are easily susceptible to trafficking.
He also stressed that cross-border traders are most likely to come in contact with victims of trafficking, "so, we want them to be able to know when people are being trafficked".
"If they are going out there with those set of eyes, they are able to reach out to our citizens, who are trafficking victims. They will be able to give advice to others and tell them how to protect themselves."
He disclosed that "Liberia was given a waiver [by the US State Department] because our plan is comprehensive enough that if implemented it is going to lead to a substantial drop in trafficking cases or possibility of trafficking".
Minister Dixon mentioned that Liberia is now being reference as a "place of rescue for people who are being trafficked in the region" after a victim of human trafficking was rescued from traffickers and brought into the country.
"The lady was trafficked from Benin City, Nigeria and she went to Ivory Coast – she thought she was being given a job but she was forced into prostitution against her will and somewhere along the way she was able to get in contact with two Liberians who helped," he explains.
"She was brought to Liberia and she is now at a safe home being cater to while, we get I touch with her family through the Nigerian government and identify or trace the perpetrators.
"We are now trying to do multinational co-orporation because it is a cross border crime – so we are working with the Ivorian and Nigerian authorities to see if we can identify the traffickers."
Meanwhile, he disclosed that the Anti-trafficking taskforce has increased it sensitization by targeting community members, pushing for them to be aware of TIP in order to help  security officers at port of entries investigate possible acts of trafficking.
He added that since the conduct of the World day against trafficking in 2019, there have been increasing calls to the TIP   taskforce hotline with callers giving tips to investigators that have prompted several ongoing investigations including two suspected cases in Kakata, Margibi County.

The claim is rigorous and the content is demonstrably true.
The statement is correct, although it needs clarification additional information or context.
Evidence publicly available neither proves nor disproves the claim. More research is needed.
The statement contains correct data, but ignores very important elements or is mixed with incorrect data giving a different, inaccurate or false impression.
The claim is inaccurate according to the best evidence publicly available at this time.
Upon further investigation of the claim, a different conclusion was determined leading to the removal of the initial determination.
A rude, disrespectful, or unreasonable comment that is somewhat likely to make you leave a discussion or give up on sharing your perspective. Based on algorithmic detection of issues around toxicity, obscenity, threats, insults, and hate speech;