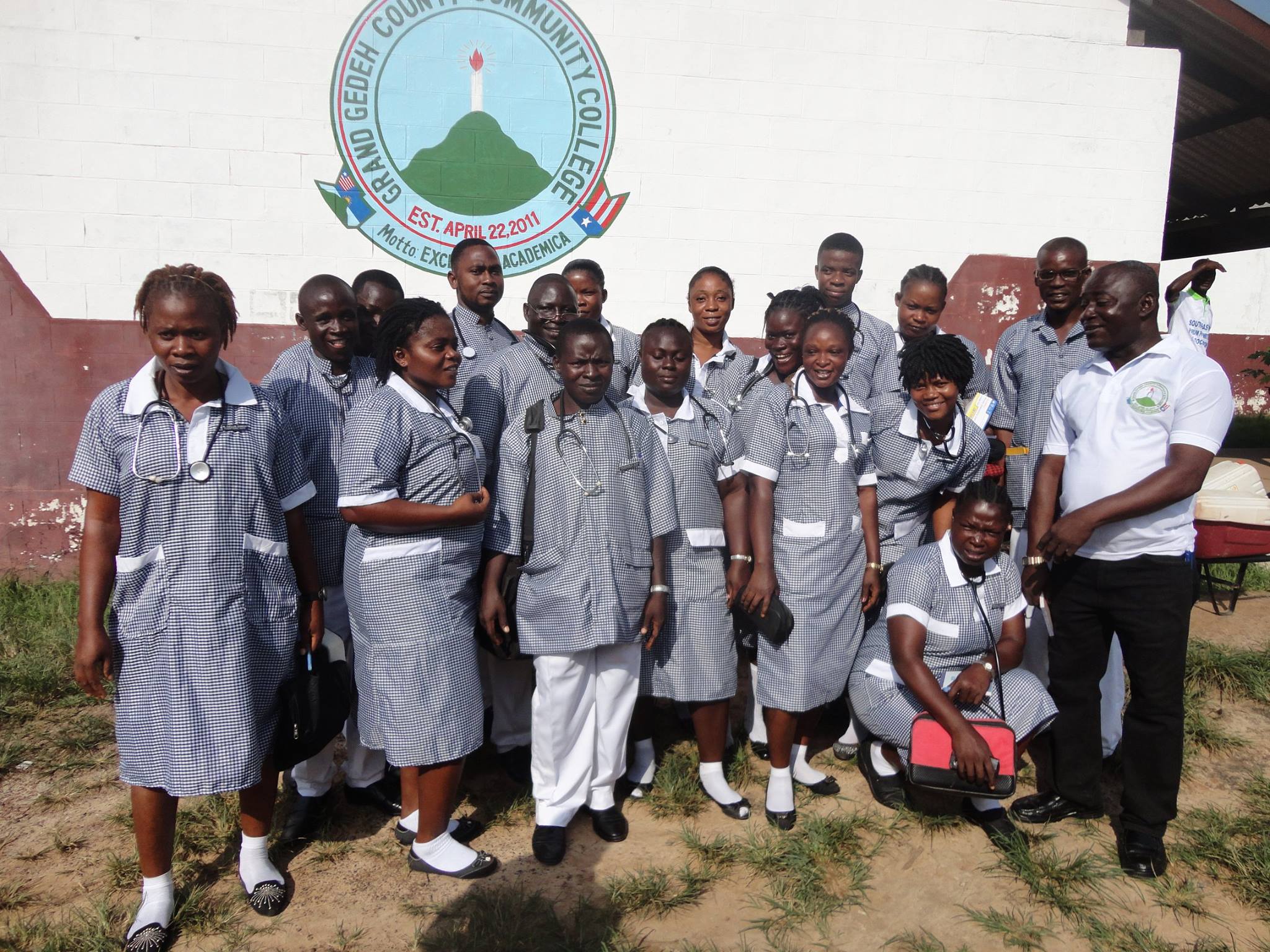 Zwedru – The Liberia Board of Nursing and Midwifery has accredited the Grand Gedeh Community College's nursing division, giving the college the go-ahead to grant associate degree in Nursing.
The Broad of Nursing and Midwifery said the college has met all standards set for accreditation, granting it "all honors, rights, privileges and obligations to function as an accredited institution for the period of three years – March 9, 2020-March 8, 2023"
It can be recalled that the Liberia Board of Nursing and Midwifery shut down the College's nursing department on April 8, 2019 due to the college's failure to meet requirements after two successful assessments in 2018 and 2019.
Speaking with LocalVoicesLiberia via mobile phone after the college was given the green light, the president of the community college Dr. Solomon Jallayu said he was happy that the college was accredited.
He praised students of the nursing department for exercising patience for the past seven years while studying without graduation.
The college student council president, Alex Yonly Jr. also thanked the county's local leadership and the legislative caucus for their "supportive action during our peaceful protest aimed at advocating for accreditation".
In October 2019, students of the Grand Gedeh Community College protested by suspending classes and administrative work for a week, demanding accreditation for the nursing division. They also petitioned President George M. Weah to take action.
The GGCC, which began regular academic activities in 2013, has held three graduation commencements with 102 persons obtaining associate degrees in Education, Business and Public Administration, Public Health, Agriculture, and Divinity among other disciplines.
However, students of the Nursing Division were not qualified to be conferred associate degrees due to complaints from the Nursing and Midwifery Board that the school had not met the basic standard.

The claim is rigorous and the content is demonstrably true.
The statement is correct, although it needs clarification additional information or context.
Evidence publicly available neither proves nor disproves the claim. More research is needed.
The statement contains correct data, but ignores very important elements or is mixed with incorrect data giving a different, inaccurate or false impression.
The claim is inaccurate according to the best evidence publicly available at this time.
Upon further investigation of the claim, a different conclusion was determined leading to the removal of the initial determination.
A rude, disrespectful, or unreasonable comment that is somewhat likely to make you leave a discussion or give up on sharing your perspective. Based on algorithmic detection of issues around toxicity, obscenity, threats, insults, and hate speech;