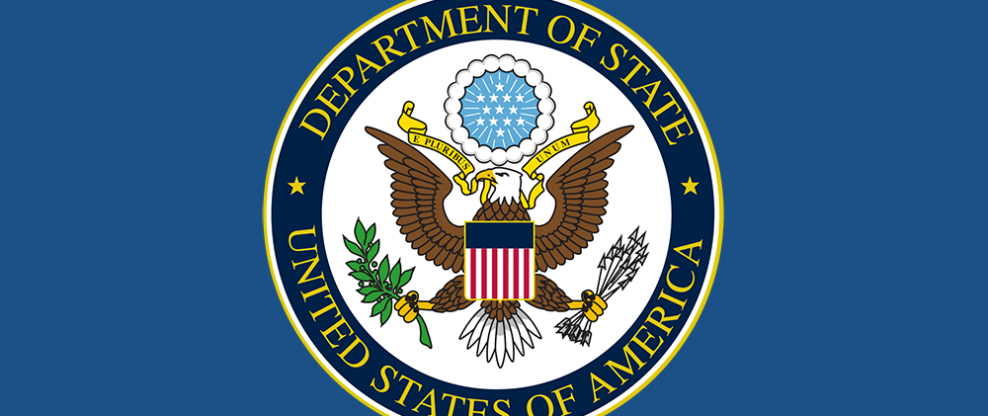 Monrovia – The United States government has announced that it will provide "an initial investment of nearly $274 million in emergency health and humanitarian assistance to help countries in need" as the Coronavirus pandemic ravage the world.
As of 31 March, the US had the highest confirmed cases in the world which was at 160,700 with more than 3,600 deaths.
Despite facing the worst threat globally from the pandemic, Washington still seems capable of lending a helping hand to other nations.
According to a fact sheet published on the State Department's website, the financial support, which goes to countries in Africa, Europe, Asia, the Americas and the Middle East, will complement funds "already provided to multilateral organizations such as the World Health Organization and UNICEF".
Four West African countries — Ivory Coast, Senegal, Nigeria and Burkina Faso — are among 21 African nations that will benefit from financial support.
However, Liberia along with two of her closest neighbors, Sierra Leone and Guinea, were snubbed probably because the three West African nations currently face some of  the least threats from the COVID-19 outbreak in the sub region.
The three countries have a total of 26 confirmed cases with Guinea accounting for 22 while Liberia has three and Sierra Leone only announcing its first case on Tuesday, 31 March.
Meanwhile, Burkina Faso, which has 246 cases, will receive nearly $2.1 million in health and humanitarian funding for risk communication, water and sanitation activities, infection prevention and control, public health messaging while Cote d'Ivoire, with 168 cases, will receive $1.6 million to prepare laboratory systems, activate case-finding and event-based surveillance, support technical experts for response and preparedness, risk communication, infection prevention and control among others.
Nigeria (135 cases) and Senegal (175 cases) will received US$7 million and US$1.9 million respectively with the former expected to use the funding for risk communication, water and sanitation activities, infection prevention, and coordination projects while the latter's funding will go toward similar activities including public health messaging among others.
For Africa:
Angola: $570,000 in health assistance
Burkina Faso: Nearly $2.1 million in health and humanitarian funding
Cameroon: $1.4 million in health assistance
Cote d'Ivoire: $1.6 million in health assistance
Ethiopia: $1.85 million to counter COVID-19
Kenya: $1 million in health assistance
Mozambique: $2.8 million in emergency health funding
Nigeria: More than $7 million in health and humanitarian funding
Rwanda: $1 million in health assistance
Senegal: $1.9 million in health funding
South Africa: $2.77 million in health assistance
Tanzania: $1 million in health assistance
Zambia: $1.87 million in health assistance
Zimbabwe: $470,000 in health assistance
Meanwhile, the US State Department has further clarified that US$110 million of the money will go toward "USAID's Global Health Emergency Reserve Fund and $110 million in humanitarian assistance from USAID's International Disaster Assistance account" for 64 of the "most at-risk countries" dealing with the threat of pandemic.
"Through the State Department's Bureau of Population, Refugees, and Migration, the UN Refugee Agency (UNHCR) will receive US$64 million in humanitarian assistance to help address the threats posed by COVID-19 in existing humanitarian crisis situations for some of the world's most vulnerable people," the fact sheet stated.
U.S. government agencies are working together to prioritize foreign assistance based on coordination and the potential for impact, it added.
Liberia recently received two separate donations to help the country combat the pandemic. The Economic Community of West African States and Chinese billionaire Jack Ma donated respective consignments of medical materials to the country.
ECOWAS donated 1,000 testing kits while the founder and CEO of e-Commerce giant Alibaba donated "20,000 laboratory diagnostic test kits, 100,000 medical face masks and 1,000 protective suits and face shields" to the government through the National Public Health Institute of Liberia.

The claim is rigorous and the content is demonstrably true.
The statement is correct, although it needs clarification additional information or context.
Evidence publicly available neither proves nor disproves the claim. More research is needed.
The statement contains correct data, but ignores very important elements or is mixed with incorrect data giving a different, inaccurate or false impression.
The claim is inaccurate according to the best evidence publicly available at this time.
Upon further investigation of the claim, a different conclusion was determined leading to the removal of the initial determination.
A rude, disrespectful, or unreasonable comment that is somewhat likely to make you leave a discussion or give up on sharing your perspective. Based on algorithmic detection of issues around toxicity, obscenity, threats, insults, and hate speech;