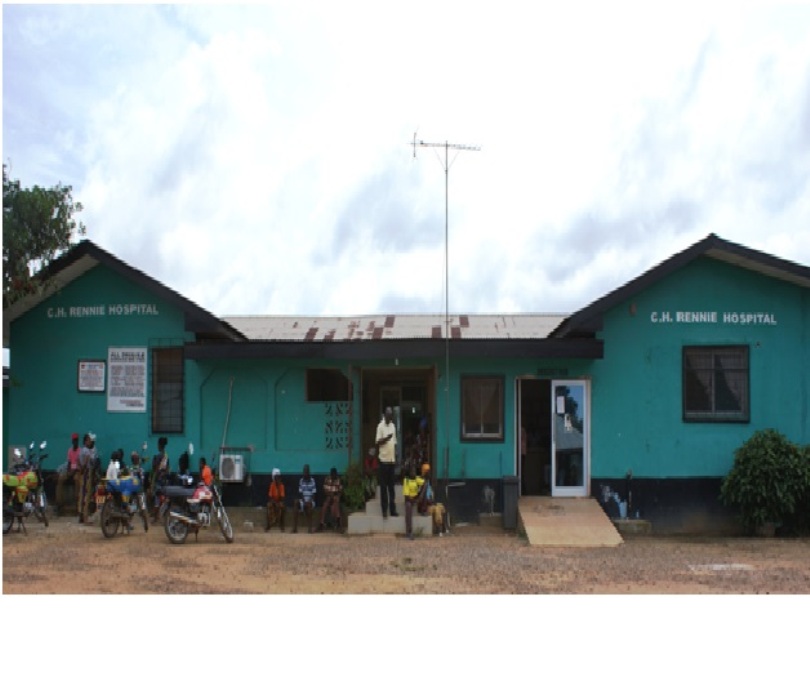 Kakata – As the Coronavirus pandemic presents its threat to Liberia's health system, the main government-run referral hospital in Kakata, Margibi County might likely face overwhelming challenges in containing any case of the virus.
The administration of the C.H Rennie Hospital disclosed during the county's first Incident Management meeting held recently that there are no personal protective equipment (PPEs) as well as the lack of electricity, running water and an unequipped triage at the health facility.
The hospital has reportedly not received allotment from the government for months, leaving it in a critical electricity problem after its two major generators had broken down.
Antoinette Kantor, C.H Rennie Infection Prevention and Control (IPC) focal person, told the stakeholders' gathering held in Kakata that the hospital's isolation facility has no equipment, which will make it difficult to isolate any patient.
"There are no gloves but nurses are still working; they working and we're depending on people as to how we can get materials to prepare for this fight," Kantor said. "We are appealing to the county [administration] to come to our aid so we [health practitioners] can't die again."
Margibi County was rated the second worst affected by the Ebola outbreak with more than 22 health workers of the C.H Rennie hospital among the dead.
Meanwhile, former Margibi County Superintendent John Buway called on Margibians  [people of the county] to brace for the fight against the pandemic just as they did against the Ebola epidemic.
He then called on the county authorities to see the Coronavirus outbreak as an emergency and allot funds to support the county health team especially the C.H Rennie referral hospital.
Recounting his experience from the Ebola outbreak, Buway urged the county administration to support the health team without precondition, noting that the county must abandon some of its development projects and divert funding to the fight against COVID-19, similar to what was done during the Ebola outbreak between 2015 and 2016.
For his part, Margibi County current Superintendent Jerry Varnie disclosed that the county will set up four checkpoints at strategic locations, where security and health practitioners will man these points. This will be a measure to keep surveillance on any suspected case. He also stressed that the health protocols issued by the government will be enforced to the fullest.
However, Mr. Varnie could not state clearly what support the hospital would receive to augment its preparation against any possible outbreak despite the Ministry of Health declaring last month that Margibi is one of two counties – along with Montserrado County – that are on high alert for cases.
The Superintendent assured that the county legislative caucus, who recently denied allotment to the C.H Rennie hospital, is expected to meet and make determination on support to the county's main public referral hospital.
"We will communicate with the legislative caucus of Margibi County and subsequently we have an emergency meeting," Mr. Varnie noted.