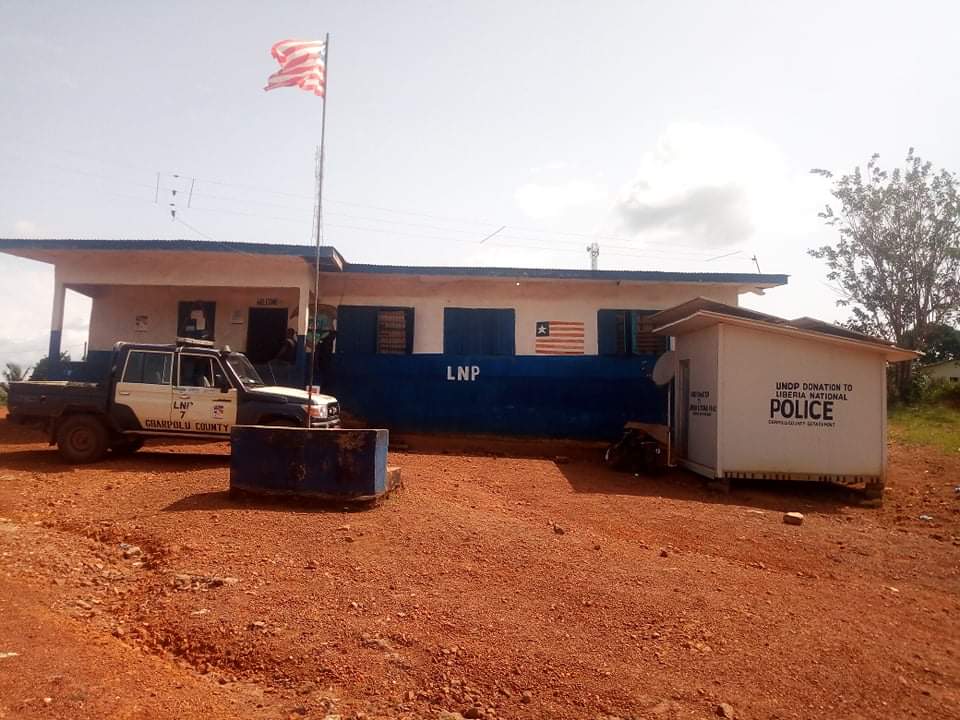 Belle Yallah, Gbarpolu County – Jerry Sumo, who was accused of shooting another man on April 24 and fleeding the scene, has been arrested by police in Gbarpolu County.
Sumo allegedly shot Manley Wallah, 36, and escaped into the Kpo Range Forest near China Village in Belle Yallah, locals said after the incident.
However, on the next day, the officers of the Liberian National Police who were aided by residents arrested the suspect and he was brought to Bopolu where he is being investigated.
Police sources say he will be sent to court in the coming days.
The victim, who is currently undergoing intensive medical care at the Jallah Lone Hospital in Bopolu City, informed residents of China's Village that the incident occurred when he went hunting.
Alexander Jorbor, the village chief, said he heard the victim who is also his uncle, shouting by 6:30 pm on the day of the incident.
Jorbor said upon his arrival on the scene to offer help, he saw the victim lying in the pool of blood after the suspect had escaped.
"That is how we rushed and fixed hammer and started coming [to Bopolu]," he told LocalVoicesLiberia, adding that "while we were bringing the man, I sent my son in Belle Yallah to inform the authorities."
The Belle Yallah Township Commissioner, Peter Flomo said the incident is the second in which a hunter was "shot by another" in the Kpo Range forest of Belle Yallah Town.
Commissioner Flomo said he then requested that the police investigate the incident and also "to make sure that all hunters of villages and towns are brought to Belle Yallah Town to pre-register their guns".
"We are going to pre-register all single barrier guns to help the government to regulate the handling of guns in this township," Flomo said.
"This is one of the reasons why the small arm commission wanted to register hunters but because of the coronavirus that exercise is not going on now, so we will use our traditional means to be regulating our hunters until the government comes in."

The claim is rigorous and the content is demonstrably true.
The statement is correct, although it needs clarification additional information or context.
Evidence publicly available neither proves nor disproves the claim. More research is needed.
The statement contains correct data, but ignores very important elements or is mixed with incorrect data giving a different, inaccurate or false impression.
The claim is inaccurate according to the best evidence publicly available at this time.
Upon further investigation of the claim, a different conclusion was determined leading to the removal of the initial determination.
A rude, disrespectful, or unreasonable comment that is somewhat likely to make you leave a discussion or give up on sharing your perspective. Based on algorithmic detection of issues around toxicity, obscenity, threats, insults, and hate speech;