Stay informed with happenings in your county, follow LocalVoicesLiberia every week day for the lastest update on COVID-19 and other important developments.
---
River Gee County: Keeping Watch at Boundaries 
Amid the nationwide fight against COVID-19, River Gee County Health Officer Dr. Trokon Washington has disclosed the deployment of health workers at major boundaries with other counties.
Dr. Washington told LocalVoicesLiberia that about six trained community health workers have been assigned at boundaries with Maryland and Grand Gedeh Counties. They will do regular temperature check of people entering and leaving the county on a daily basis. He disclosed that the health workers will be compensated by UNFPA.
Also, Dr. Washington said that River Gee Health Center faces major challenge in conducting test and treatment for COVID-19. He also said health workers often use their personal income to protect themselves before conducting examination on patient.
---
Maryland County: Seeking More Midwives 
The County Health Team has begun the recruitment of qualified high school graduates and interested individuals to enroll at the Midwifery training program in Zwedru, Grand Gedeh County.
The CHT's human resources office said there is limited number of midwives in the county.
At the same time, County Health Team is continuing massive awareness on preventive measures through radio and community engagements.
---
Gbarpolu County: 35 Release From Quarantine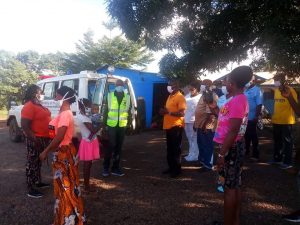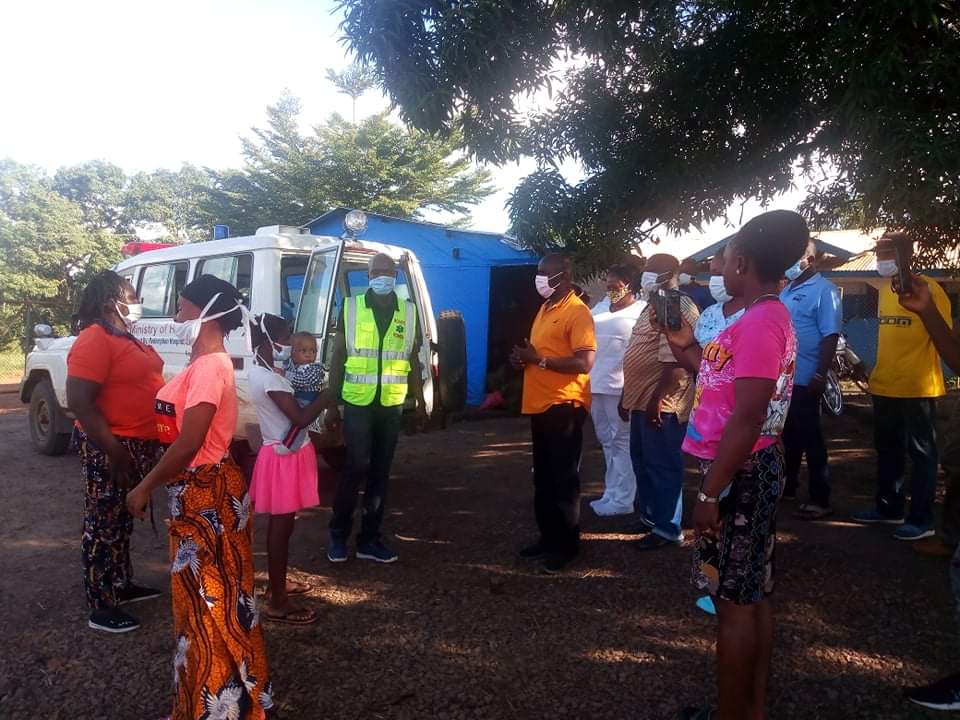 ---
The county health team on Tuesday reunited 35 persons, who were under quarantine, with their families.
They are considered contacts associated with the seven confirmed COVID-19 cases in the county.
Jusu Kpanah, Director of Community Health Department, said the 35 people were among 48 contacts that were traced. He added that remaining 13 people are still in quarantined and under observation.
He added that contact tracers and active case finders are still working in the community to find active cases.
"These are some of the best ways we can battle this disease, so we want the community to continue to corporate with our people in their respective areas," Kpanah said.
---
Grand Bassa County: Citizens Seek Action 
---
---
The Harlandville Concern Citizens Movement wants Grand Bassa County authorities to speedily renovate and place furniture in the county's quarantine center.
Instead of using ArcelolMittal facilities as quarantine center, the community based organization is urging the county to use its own facility granted it by the National Social Security Corporation of Liberia (NASSCORP).
Four days after the first confirmed case of COVID-19 in the county, NASSCORP turned over a portion of its commercial complex facility called "Abba Kangar Plaza" to the county to be used a quarantine center.
Since the building was turned over to the county administrators, there have been no works or furniture placed in it.
---
Grand Gedeh County: Empowering Health Volunteers 
The County Health Team has partnered with Last Mile Health to train over 300 community health volunteers across the county's six health districts.
Zebedee Agri Bao , the county health promotion officer, said the community health assistants and volunteers are now fully knowledgeable about contacts tracing and tracking in their respective communities.
Meanwhile, he said AIFO-Liberia has also provided mentorship for people living with disabilities in the county on COVID-19, adding that they are now educated about how to prevent themselves from catching the virus. He said they were taught how to do proper hands washing, wearing face covering and knowing the signs and symptoms of the virus amongst others.
---
---
Grand Cape Mount County: NPHIL Tours 
Dr. Mosoka Fallah, Director of the National Public Health Institute of Liberia, lead a team of health experts to Grand Cape Mount County on Tuesday, June 2.
According Dr. Fallah, the visit was to ascertain the county's preparedness in the fight against COVID-19.
Dr. Netty Joe, head of the county health team, briefed the team about the various training workshops that the CHT has conducted for health workers in the county. He also outlined the assistance they have received and the challenges the county health team faces.
Dr. Joe then told Dr. Fallah and his team that the county needs an assigned COVID-19 ambulance and a utility vehicle to augment its preparedness against the pandemic.
---
Bong County: Rally Churches Against COVID-19 
Churches in Bong County have been encouraged to observed all health protocols by properly washing their hands, avoiding shaking hands, practicing physical distancing among others.
The caution comes as more worshipers attend church services since the government relaxed the restrictions against public gathering in the country.
Rev. Wilfred Sumo Tandan, secretary of the Bong County Christian Association (BOCA), said churches should also spend at least 15 minutes of their worship time to provide "little information about the coronavirus" to their congregation.