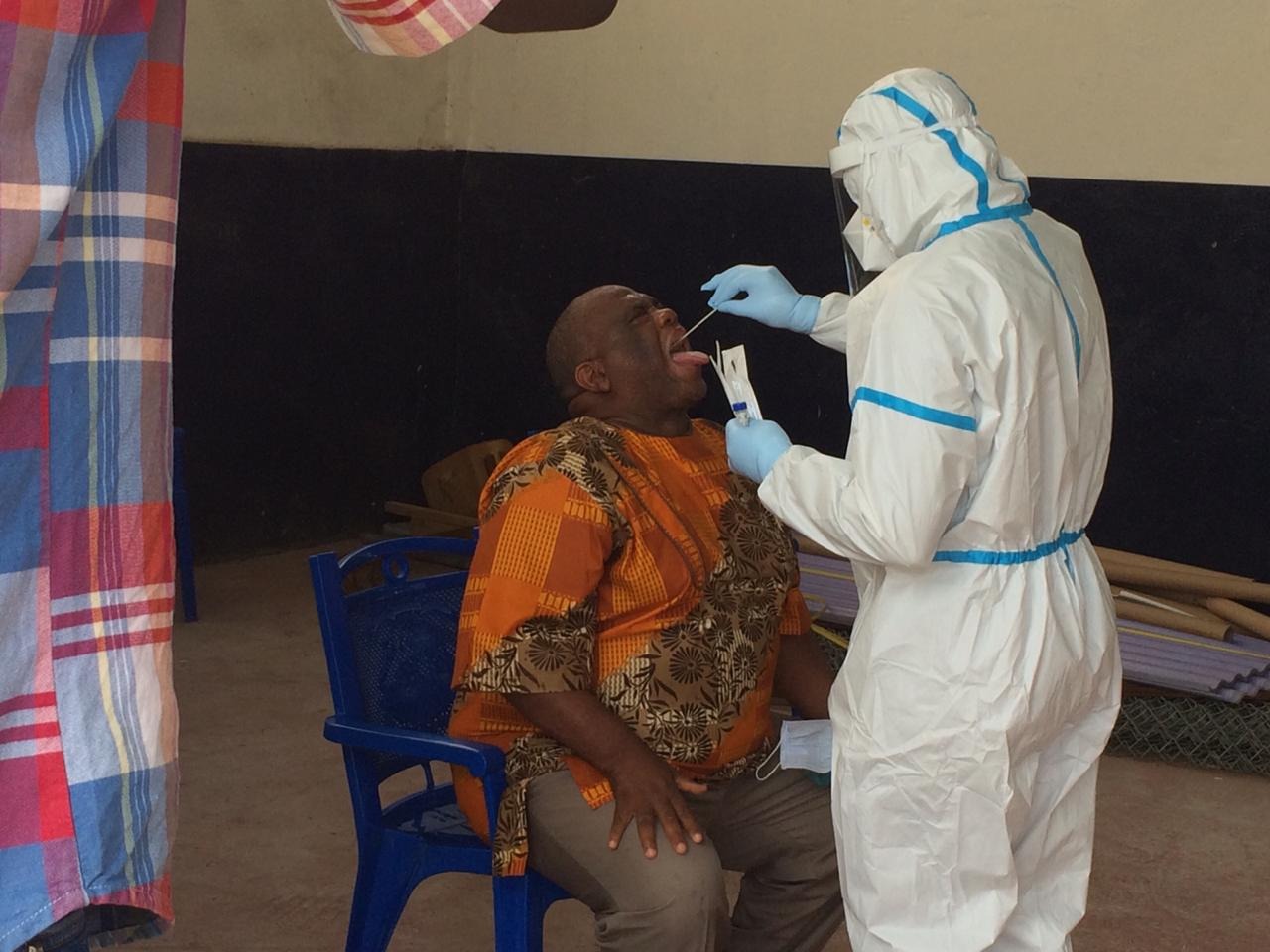 Monrovia – As of May 31, Liberia has recorded 296 confirmed Coronavirus cases since the first index case was reported on March 16. The relatively low number of cases, in a region not particularly known for its robust health system, begs the question: Is Liberia testing enough, or are health authorities still missing many cases due to a lack of tests?
---
Report By: Gbatemah Senah, LMD Responsible Health Reporting Fellowship
---
After all, right next door, Sierra Leone has 865 cases, Ivory Coast has 2,951, and Guinea has 3,844. Never mind that Ghana has recorded 8,070 cases.
A good way to answer this question, according to Johns Hopkins University, is to examine the test positivity rate. This number is simply the percentage of positive cases a country has identified so far, given the number of tests done. For example – having 8 positive cases after testing 10 persons would indicate a 'test positivity rate' of 80 percent.
A rate too high may suggest that only the sickest patients who seek medical attention are being tested – i.e., the health system is not casting a wide enough net to determine how much the virus is spreading within communities.
On the flipside, if a country has a low test positivity rate, this means there is sufficient testing capacity and may even be detecting people who are asymptomatic, but who can still spread the virus.
During a press conference in March, the World Health Organization's Director for Health Emergency Programs, Dr. Mike Ryan, proposed that a good benchmark for COVID-19 testing is to have at least 10 negative cases for every one positive case confirmed. That means, if a state or country carries out testing and comes back with positive cases of 10 percent or under, then it is likely that it is testing well.
"If 80-90% of the people test positive, you are probably missing a lot of cases," Ryan said.
According to him, countries that have extensive testing have fewer than 12 percent of their tests being positive. The lower the number, the better the chance of finding less obvious cases.
Of course, this is all within the context of following the WHO's guidelines of prioritizing testing individuals showing the signs and symptoms, followed by contacts, and then people who are at risk, such as health workers.
In Liberia, while health authorities prioritize testing certain individuals, testing is unrestricted, according to the Director-General of the National Public Health Institute of Liberia, Dr. Mosoka Fallah. He added that walk-in or drive-through sample collection centers have been created in strategic communities to encourage and support voluntary testing. There is one center at 12th Street in Sinkor, for example. The neighborhood has been the epicenter of COVID-19 in Liberia. Fallah said individuals were voluntarily showing up to these sites for sample collection and testing.
---
---
Health authorities are also testing the highest risk persons, Fallah noted: "We are testing persons at our [precautionary observation centers], low and high risk contacts of positive cases, travelers coming to Liberia, persons in the treatment center and of course volunteers."
Fallah said 3,384 tests had been conducted since the beginning of the outbreak, indicating a test positivity rate of 8.51 percent. The number excludes retests conducted on positive cases for confirmation purposes.
"We projected a range of 100 to 300 samples per day. Over the past few days, we have been testing on the average 150 samples per day. We are therefore within and even above our minimum estimate for testing," he said.
The figures provided by Fallah suggests that the country only recently began testing 150 samples a day, as the average testing rate since the pandemic hit Liberia is under 50 samples tested per day. Of course, if Liberia had been testing at an average of 150 samples a day rate since the pandemic reached the country, over 11,000 tests would have been conducted by now.
Regardless, Liberia is still within the WHO's range of what is considered an ideal range of testing – seemingly outperforming American states such as Arizona, Maryland, Nebraska, Alabama, and Virginia, which all have test positivity rates ranging from 8.65 to 11.73 percent.
The NPHIL boss believes that Liberia can sustain the current testing rate or higher, as there are currently 10,000 testing kits available in country. That number can last for over one month at the rate of 300 tests per a day. Moreover, an additional 43,000 more testing kits are expected to arrive in late June, through an arrangement with the World Bank. USAID and UNICEF have both also promised additional consignments, Fallah added.
This all means that Liberia's testing capacity is robust enough to handle a few more months of the pandemic, even if the number of cases begin to increase. However, Fallah did identify a number of potential challenges that could threaten smooth testing, such as the lack of a backup polymerase chain reaction or PCR machine – which is used in the testing process for COVID-19.
According to him, a backup PCR will ensure continuous testing in the case of a breakdown of the current one, which is at present suffering from wear and tear. Fallah also recommended that additional lab supplies and consumables be brought in to support continuous testing and county-level infrastructure to expand testing across the country.
Meanwhile, Fallah encouraged the public to embrace being tested, as that was the best way to know whether individuals were infected and protect their friends and family. He warned against stigmatizing people who are being tested.
Editor's Note: This story was also published on the Bush Chicken website.

The claim is rigorous and the content is demonstrably true.
The statement is correct, although it needs clarification additional information or context.
Evidence publicly available neither proves nor disproves the claim. More research is needed.
The statement contains correct data, but ignores very important elements or is mixed with incorrect data giving a different, inaccurate or false impression.
The claim is inaccurate according to the best evidence publicly available at this time.
Upon further investigation of the claim, a different conclusion was determined leading to the removal of the initial determination.
A rude, disrespectful, or unreasonable comment that is somewhat likely to make you leave a discussion or give up on sharing your perspective. Based on algorithmic detection of issues around toxicity, obscenity, threats, insults, and hate speech;