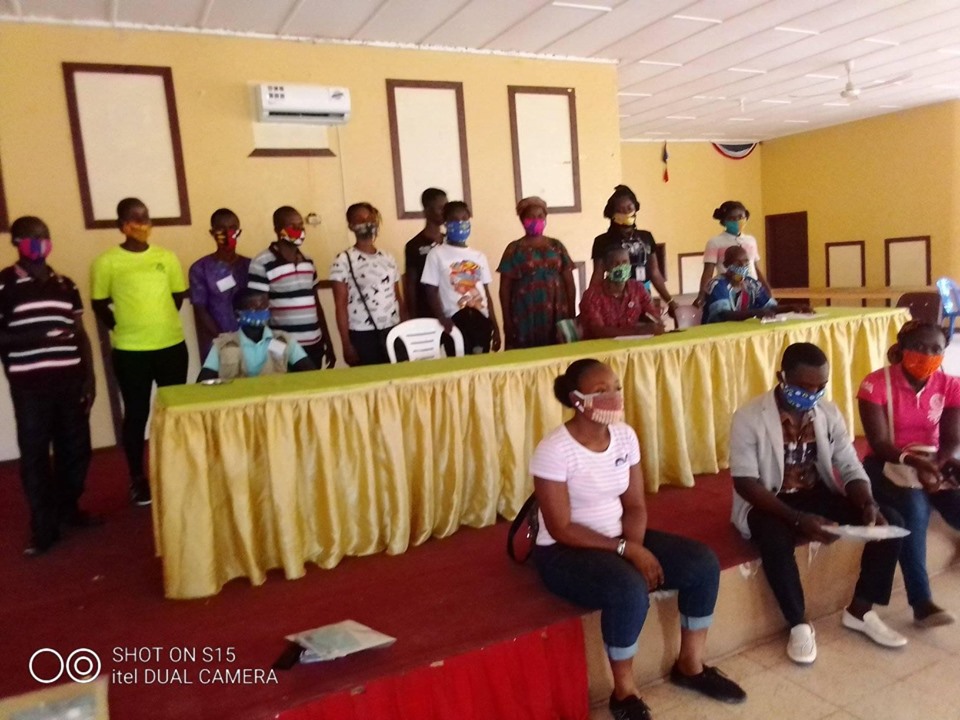 Zwedru – Over 16 journalists from four community radio stations in Grand Gedeh County have completed a two-day training on sexual gender-based violence (SGBV) and gender sensitive reporting on COVID-19 in Grand Gedeh County.
The two days session, which started on Monday June 8, and ended Tuesday  June 9, was held at the Zwedru city hall with participants drawn from Peace FM in Toe B'hai District, Flash FM, Smile FM and Top FM of Zwedru.
Liberia's Female Journalists Association president, Siatta Scott Johnson, said the training was a Spotlight Initiative support aimed at empowering media practitioners with knowledge and skills to report in a gender sensitive manner and to have more information on how to report on SGBV in order to curb violence against women and girls in Liberia.
Spotlight Initiative is a global multi-year partnership between the European Union and the United Nations. In Liberia, the Initiative seeks to eliminate all forms of violence against women by 2030.
"This Spotlight Initiative support project is currently being implemented in Montsorrado, Lofa, Nimba, Grand Cape Mount and Grand Gedeh Counties," Johnson said.
"The reason why these five counties have been selected to roll out the project was at a result of a survey conducted in 2018 by the European Union and other partners on the high rates of SBV and SGBV cases".
She urged participants to make use of training by reporting accurate information when reporting on SGBV issues in the county.
Speaking on behalf of the participants, Tina Zulu a female journalist of Flash FM Community radio in Zwedru, thanked the lead facilitators and organizer for the training.
"We learned many important topics like the Liberian Domestic Relations Law, New Rape Law, techniques in investigative reporting, and was mixed with COVID-19 prevention," Ms. Zulu told LocalVoicesLiberia after the training. .
Meanwhile, female Journalists in Grand Gedeh are expected to be recruited on the Spotlight Initiative Support project to report about violence against women and girls especially during the COVID-19 pandemic.

The claim is rigorous and the content is demonstrably true.
The statement is correct, although it needs clarification additional information or context.
Evidence publicly available neither proves nor disproves the claim. More research is needed.
The statement contains correct data, but ignores very important elements or is mixed with incorrect data giving a different, inaccurate or false impression.
The claim is inaccurate according to the best evidence publicly available at this time.
Upon further investigation of the claim, a different conclusion was determined leading to the removal of the initial determination.
A rude, disrespectful, or unreasonable comment that is somewhat likely to make you leave a discussion or give up on sharing your perspective. Based on algorithmic detection of issues around toxicity, obscenity, threats, insults, and hate speech;