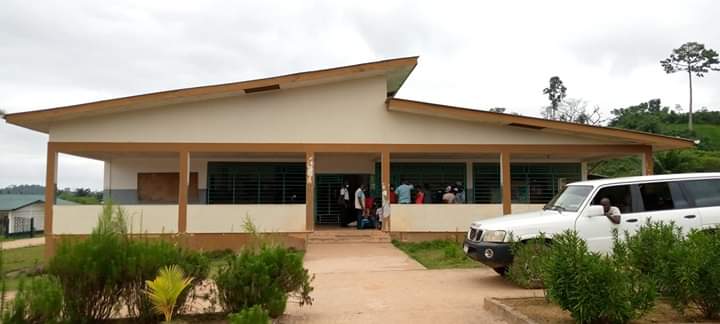 Fish Town – River Gee County Health Team has confirmed one case of COVID-19 – a female nurse, whose identity has been withheld to avoid stigmatization.
Dr. Trokon Washington, the county health officer, confirmed the news on Sunday, June 28 to Radio Gee, the county's main radio station.
He added that 44 contacts are being traced. Out of the 44, he said, 24 are "very high risk" that includes people who are within the same household of the patient as well as health workers of the Life Support Clinic in FishTown, where the patient works.
Dr. Washington blamed the situation on the constant movement of individuals from one place to the other, something he said could be handled when "compulsory testing" of people is initiated by the government.
The patient is currently in isolation while all the high risk contacts will be taken into quarantine beginning Monday, he said.
At the same time, Dr. Washington called on people "not to panic at this crucial time", but they should follow all preventive measures to keep themselves safe.
Meanwhile, Superintendent Philip Q. Nyenuh has termed the news as "troubling once again for the county", but he urged people of the county to follow COVID-19 preventive measures approved by the Ministry of Health.
He than paid tribute to all front line health workers and wished the patient well as she remains in isolation and undergo medical care.
Superintendent Nyenuh promised to closely work with the health team to ensure the situation is contained while at the same time, cautioning officers of the joint security to be "very vigilant and robust" in enforcing all of government's regulations put in place to curb the spread of COVID-19.
River Gee has now recorded a total of two cases of COVID-19 since the outbreak began in Liberia.

The claim is rigorous and the content is demonstrably true.
The statement is correct, although it needs clarification additional information or context.
Evidence publicly available neither proves nor disproves the claim. More research is needed.
The statement contains correct data, but ignores very important elements or is mixed with incorrect data giving a different, inaccurate or false impression.
The claim is inaccurate according to the best evidence publicly available at this time.
Upon further investigation of the claim, a different conclusion was determined leading to the removal of the initial determination.
A rude, disrespectful, or unreasonable comment that is somewhat likely to make you leave a discussion or give up on sharing your perspective. Based on algorithmic detection of issues around toxicity, obscenity, threats, insults, and hate speech;