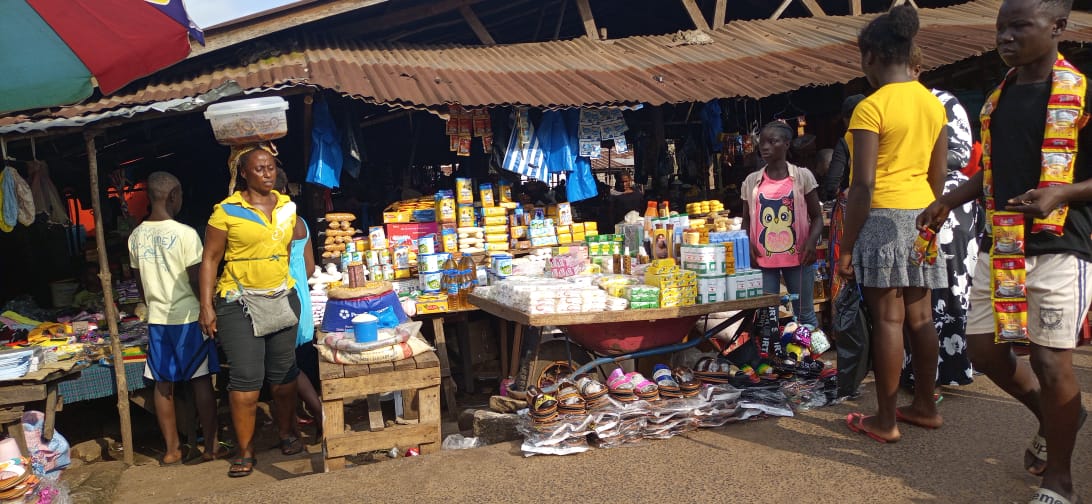 Buchanan, Grand Bassa County – Several marketers in the port city of Buchanan have complained that the Coronavirus disease is causing them losses on a daily basis.
The pandemic has affected several economies across the world, in particular causing uncertainties for small and fragile economies like Liberia.
And in Grand Bassa County, marketers – most especially fresh food sellers – have suffered. The situation, they say, is caused largely by government regulations to curb the spread of the virus.
For example, the state of emergency and partial lock down limits the amount of time people are outdoors – a situation that leads to marketers receiving fewer customers than usual, and suffering the loss of fresh commodities as a result.
Marie Karr, a fish seller in the Logan market, told LocalVoicesLiberia that she has lost thousands of dollars, due to the new regulations.
"The first time the president said everyone should leave the street by 3:00 pm, I lost over L$7,000 worth of fish because I just returned from Fanti town to start selling when we were told to leave the streets," Marie said.
"Some of us sell only fresh fish, and the time people can really buy is during the afternoon hours."
The loss pushed Marie to the brink of not being able to feed her family, during the first partial lock down announced by the government.
"My children and I nearly died during the 3:00 pm lock down because I had no other means of generating money to buy food for they and I to eat, but we survived due to the help of friends and family's support," she recalled.
"I was happy when they adjusted the time to 6:00 pm, because I felt that I could do small business to sustain my family."
Another marketer, Mercy Toe, who sells fresh pepper and bitter balls in Buchanan's Red Light Market, said COVID-19 has presented even more economic challenges than the Ebola outbreak, which occurred between 2014 and 2016.
She said during the Ebola epidemic, marketers had more time to sell, which helped them make profits and cater to their families.
"The Ebola crisis was much better than this coronavirus thing, because after every two weeks our time to go home can change, which is affecting we the bitter balls and pepper sellers greatly," Mercy lamented, referring to the regulation at the market that now apportions time to sell – a measure that seeks to limit over-crowdedness in the market.
"Before the President announced the State of Emergency, I bought six bags of bitter balls and four bags of fresh peppers. But I felt bad when I saw the whole thing spoiling without me getting my money back".
---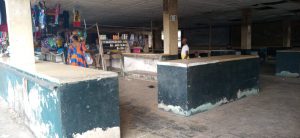 ---
Like marketers selling perishable food stuffs, Garjay Tompoe, who sells non-food items, is also feeling the pinch due to the "slow movement of business" since COVID-19 entered Liberia.
Tompoe claims that many people now prefer spending their money to buy food for their families, instead of purchasing clothes or shoes.
"My brother, life has been very difficult for me since the COVID-19 outbreak in Liberia, because all of my costumers hardly buy clothes anymore because they prefer saving their money to feed their families," he lamented.
"How will people buy clothes when they don't even have food on their table to eat? It's not possible easily because everyone is confused. Besides, we all don't know where we are heading."
Amara Saydee sells clothes and shoes in Buchanan. He is now worried about going out of business if the pandemic continues for the next couple of months.
"Before the coronavirus outbreak, I was the biggest clothes dealer in this market, but my business keeps going down because I have to use the business money to feed my family," Saydee said.
Before COVID-19, Saydee says he would make over L$ 25,000 (US$125) in sales on a good business day. Since the outbreak began, however, he says he struggles to make a daily sale of even L$2,000 (US$10).
"I'm tired with this whole sickness [COVID-19] thing because it is causing people to really suffer," he said.
These marketers in Buchanan are among thousands more across the country who are facing the devasting economic impact of the pandemic. There are even more fears about how far-reaching these economic impacts will be, during the months following the pandemic – a time which remains uncertain.
In April, the World Bank Group rolled out a $14 billion fast-track package to strengthen the COVID-19 response in developing countries and shorten the time to recovery. The response also includes financing, policy advice and technical assistance to help countries cope with the health and economic impacts of the pandemic.
However, it is unclear whether small businesses in the country are receiving any direct support to help them absorb the impact of the pandemic.
The county administration is yet to comment on the concerns of these marketers.
Representative Matthew Joe of Electoral District #3 said he will be launching a L$3 million loan program in the County on July 11 to help these marketers, who are some of his constituents.
Rep. Joe told LocalVoicesLiberia that he is aware about the challenges the marketers are enduring, due to the pandemic.
"Look, our people our suffering, and so [that is the reason for the] 3 million dollars loan program, to help the marketers," he said.
"I will also take it to plenary, so that the government can speed up with the help for the marketers."