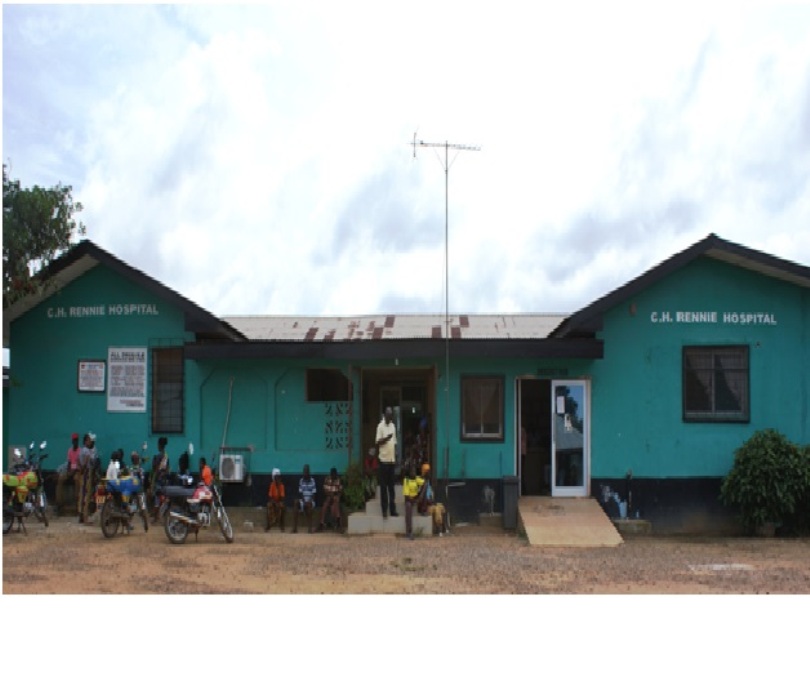 KAKATA — Margibi County has recorded at least 12 maternal deaths in the first half of this year – the same time the coronavirus outbreak was straining the county's already challenged health system.
With 1,072 maternal deaths for every 100,000 births, Liberia has one of the highest maternal mortality rates in the world, according to World Health Organization.
In rural communities where health facilities are under-supported, midwives and health workers have to deliver babies at night when there is no electricity, while pregnant women have to be carried on motorbikes or on hammocks to reach health facilities that are located several miles away.
With COVID-19 causing communities to have less confidence in health facilities because of rumors that community members would be infected with the virus, pregnant women's visits to hospitals and clinics in the county have significantly declined in recent months.
Pamela Zayzay, Margibi County's Reproductive Health Supervisor, confirmed that health facilities in the county experience a significant decline of pregnant women's visitations since the outbreak of COVID-19 began in the country. Zazay said many of these "pregnant women are afraid of being suspected of COVID-19".
She said due to the complexities of the novel coronavirus signs and symptoms and the lack of drugs at health facilities, many pregnant women are delivering at home.
"Many of the pregnant women are afraid that they will hold them as a COVID-19 suspect, and others are feeling reluctant to come because the facilities don't have drugs and they feel discouraged of only getting prescription to buy drugs," Pamela said.
"Most pregnant women in Kakata stay home and give birth; we only get to know when they bring the babies for vaccination and when asked, they will tell us: 'one old lady delivered me'. It will shock you that even the Walker Farm community around the hospital compound, this is happening there."
Zayzay stressed the need for the county administration to implement the 2016 stakeholders' maternal conference, which obligates everyone to guard against home delivery to curb infant and maternal death in the county.
Of the 12 maternal deaths that have recently occurred in Margibi County, C.H Rennie Hospital accounts for seven of the deaths – with one being registered as a COVID-19 death, according to the county's reproductive health supervisor.
She said most of the patients had "severe complications", and with the lack of medication at the health facility, they faced "problem trying to buy prescription for women in labor complications".
Mafelleh Kerkulah, Officer in Charge of the Dolo Health Center, expressed frustration over the continued home deliveries, despite efforts by Plan Liberia – an organization that often works with community health assistants to ensure pregnant women seek heath care at the facility. At this point, she thinks the county is doing little to deter the home deliveries.
"Home delivery is rampant on grounds that Margibi is not like other counties that have specific punishment for violators," Kerkulah said.
He averred that the non-governmental organization Plan Liberia is helping to curb challenges facing maternal health, by working with about 200 trained traditional midwives to encourage pregnant women to seek antenatal care and delivery at heath centers.
A minimum fine is imposed to deter home delivery. But health workers in the county say there have been several home deliveries in Kakata City, which have caused six maternal deaths in August alone.
And Edward Travis, Coordinator of the National Civil Society Movement, says the flagrant violation of the Ministry of Health's ban on home delivery is because of the lack of awareness about the dangers of home delivery.
Travis claimed that there have been numerous reports about women in labor dying in the homes of traditional midwives in the county, but these cases are often compromised either at the community level or at the police station.