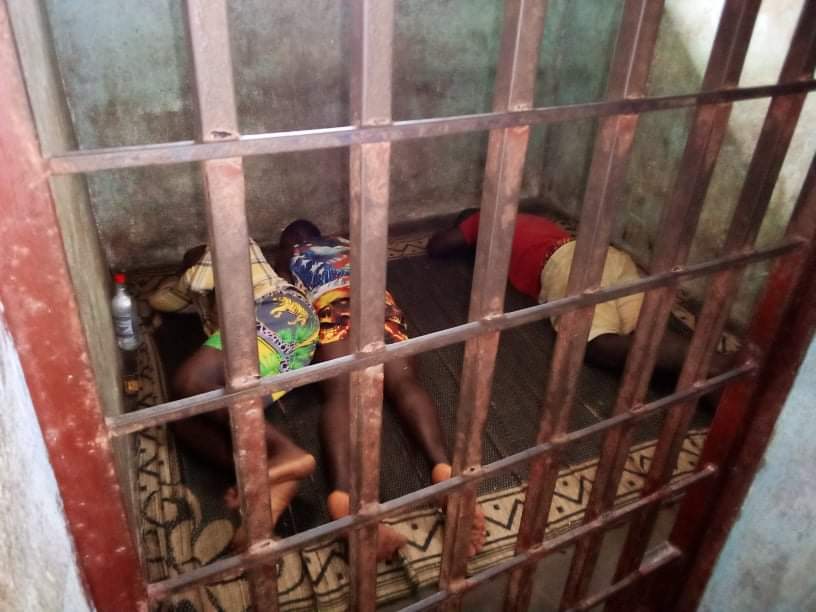 Harper, Maryland County – Two persons have been arrested for allegedly gang Rapeing a 14 year old in Pleebo Maryland County. According to Police investigation three persons allegedly committed the act but two were arrested and are on the run.
---
Report By: Bryan Dioh, Local Voices Liberia Reporter
---
Alfred Griffiths, 17, and Bill Johnson, 18, and another man only identified as Zuries raped the girl in the home of one of suspects, according to the mother of the victim, who added the incident occurred on September 24.
"On Thursday morning our daughter and a lady came to us and informed us that she was raped by three persons and later left alone in a old house where some community members rescued her," explains the mother.
"It was surprising to us because since we started knowing our daughter she haven't even left this house to talk about going to club and so her leaving this house was through the influence of these wicked and heartless guys you're seeing here. My daughter is not well now because as we speak the doctors are telling me that she needs a proper medical care to get her health status back."
She then called for justice for her daughter after the suspects had admitted to reporters that they committed the act. But they claimed it was masterminded by the third suspect, who is now on the run. Griffiths and Johnson said that prior to committing the crime, they had spent some hours at a drug hangout.
"Let be clear that it is true we had sex with this child, but it was our man who made us brave to do it and right now he is running away," said Johnson. "We are sorry; let this girl parents forgive us we will not do it again".
The two suspects have been charged with gang rape and are expected to be forwarded to the Pleebo Magisterial Court.
Meanwhile, medical report shows that the victim was raped and that multiple discharge were done in her. The Liberia National Police detachment in the county has also alarmed that there are many rape cases recorded in Maryland County.
There have also been calls to civil society actors in the county to launch an immediate campaign against rape.

The claim is rigorous and the content is demonstrably true.
The statement is correct, although it needs clarification additional information or context.
Evidence publicly available neither proves nor disproves the claim. More research is needed.
The statement contains correct data, but ignores very important elements or is mixed with incorrect data giving a different, inaccurate or false impression.
The claim is inaccurate according to the best evidence publicly available at this time.
Upon further investigation of the claim, a different conclusion was determined leading to the removal of the initial determination.
A rude, disrespectful, or unreasonable comment that is somewhat likely to make you leave a discussion or give up on sharing your perspective. Based on algorithmic detection of issues around toxicity, obscenity, threats, insults, and hate speech;