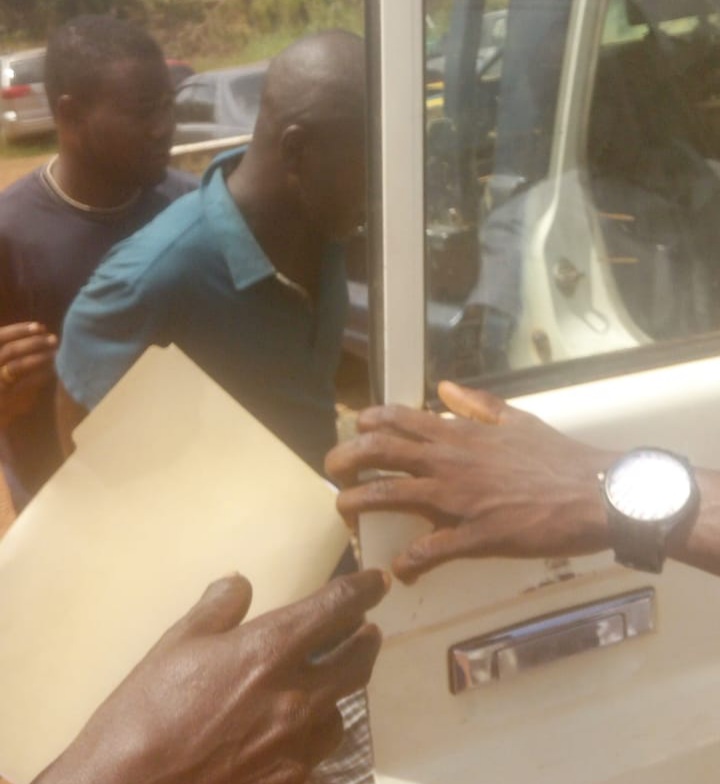 Gbarnga, Bong County – Police have arrested, charged and sent to the magisterial court a man identified as Moses Doemanie, 52, for allegedly raping a 16-year-old girl in Palalah Town, Kpaai District, Bong County.
The girl is believed to be a neighbor of suspect Doemanie, who is the assistant pastor of the Aldoura Church in Palala.
He was arrested following a complaint filed by the survivor' relative, Junior David, a press release from the county police disclosed.
The incident occurred on Tuesday July 21, 2020, when suspect Doemanie allegedly raped the 16 years old minor, the release added.
According to the police charge sheet, on July 21, 2020, relatives of the survivor reported to the women and children protection section of the LNP that the girl was sexually abused by Doemanie.
The survivor told the police that on the day before the alleged incident, she was washing her clothes, when suspect Doemanie asked her to help him do his laundry.
"So after I washed the clothes, Moses later came and asked me if  his clothes are dried but I told him that the clothes weren't dry and that's how he asked me to take them to his house because he was going somewhere and I did," she told the Police.
"When I got at his house, he asked me to take them inside his room and when I entered inside that was how he followed me [and] pushed me on the bed. I told him to stop, [but] he took a cloth and place it in my mouth, [and] raped me."
She said the suspect performed a certain ritual after raping her and threatened to hurt her if she every told anyone about the incident.
Later, medical report revealed that the girl was tempered with. But defendant Doemanie has since denied the allegation terming it as a "witch hunt".
Meanwhile, the Police have called on communities to desist from mob violence and allow investigators time to conduct probe into the incident. There have been public criticisms of the police for not timely arresting the suspect since the incident reportedly occurred more than three months ago.
"The public must understand that some criminal investigations normally take time, and most times require the support of community members to help with useful information in arresting suspects," the county police said in a statement released on Monday.
"The public can be assured of our commitment to protecting everyone while respecting their fundamental rights."