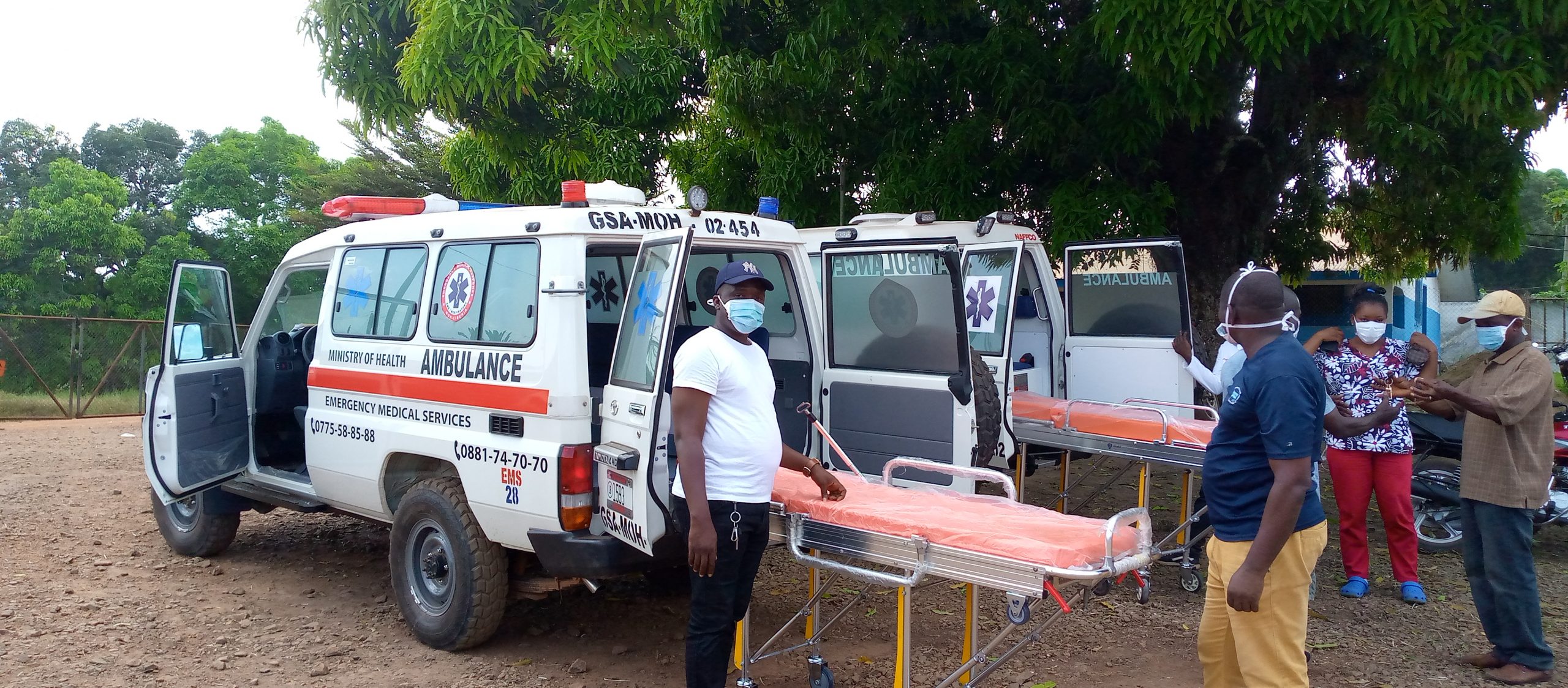 ---
Bopolu, Gbarpolu County – The World Bank, through the Ministry of Health, has donated two new ambulances to enhance transfer of patients for immediate healthcare in and outside of the county.
While turning the keys over to the county health authorities, Assistant Development Superintendent of Gbarpolu, Joseph B. Akoi urged the county health team to use the vehicles for the intended purpose.
He said: "Our people will only feel the impact if these two ambulances when you practice picking up your phones and responding to their calls on time."
Mr. Akoi also advised against the use of the cars as commercial or private. "When we observed that, we will not hesitate to recommend against you," he warned.
He thanked the Work Bank for the donation and pledged the local authority's commitment to regularly supporting the operations of these vehicles."
Speaking during the turnover ceremony, the county health team Director of Community Health Department, Jusu Kpannah said the health team was challenged due to the limited ambulance and tough terrains in the county.
He disclosed that the donated ambulances will be stationed at two strategic locations in the county, while the old one will remind stationed at the Jallah Lone Hospital in Bopolu City.
Dr. George Peter, Medical Director of the Jallah Lone Hospital, said "there is going to be increase of emergency healthcare services rendered to people."
Dr. Peter also lauded the World Bank, the Government and County Health Team for responding to the plight of the people of the county.
"This signals that this government and partners like Work Bank are thinking about us in this part of Liberia," he said.

The claim is rigorous and the content is demonstrably true.
The statement is correct, although it needs clarification additional information or context.
Evidence publicly available neither proves nor disproves the claim. More research is needed.
The statement contains correct data, but ignores very important elements or is mixed with incorrect data giving a different, inaccurate or false impression.
The claim is inaccurate according to the best evidence publicly available at this time.
Upon further investigation of the claim, a different conclusion was determined leading to the removal of the initial determination.
A rude, disrespectful, or unreasonable comment that is somewhat likely to make you leave a discussion or give up on sharing your perspective. Based on algorithmic detection of issues around toxicity, obscenity, threats, insults, and hate speech;