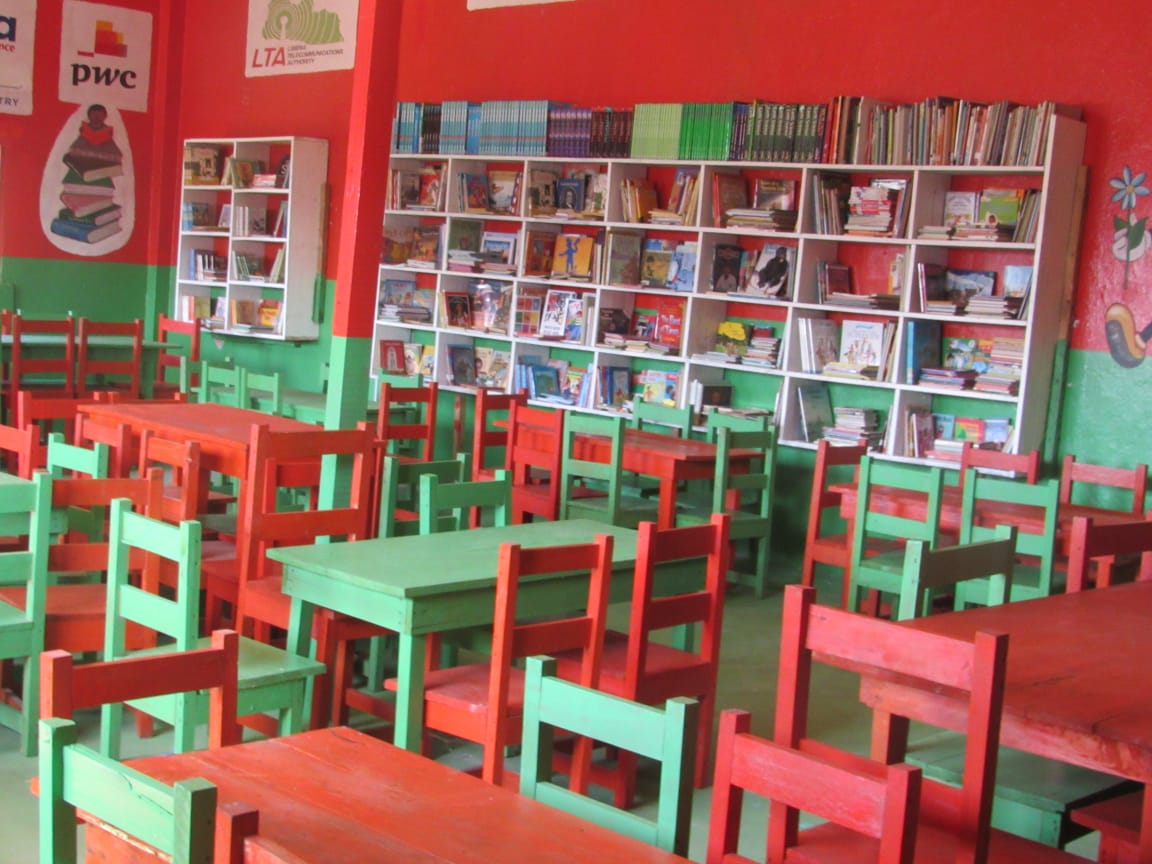 Harper, Maryland County – A non-for-profit organization on Thursday turned over a reading room worth over US$14,500 to the school system of Maryland County.
The dedication ceremony, which was held at John Hilary and GT Brewer school in Harper, brought together the local government officials include County Superintendent, the County Education Officer, District commissioner, school principals, and Parent Teacher Association, among others.
In his opening remarks, The Principal of GT. Brewer School, Mr. Moses Dorbor said the project, which aims at developing the reading skills of all primary students, was the first of its kind at his school. Mr. Dorbo thanked Kids Educational Engagement Project for selecting his school for the program.
"The school and the entire community were excited when KEEP selected our school for such an educative project," he said. "We will work together as team to maintain and use the facility wisely".
---
---
Giving the overview of the project, KEEP Executive Director, Mrs. Brenda B. Moore said KEEP is a partner of the Ministry of Education, with projects in seven counties to promote the culture of reading for primary school going kids.
She said since the organization was founded in 2014, it has established 15 reading rooms across Liberia, adding that the establishment of reading rooms is the first stage of furthering a culture of reading among pupils.
"The Only way we can be happier and impressed to do more is when the facility is being used daily by the kids. Stop playing too much in the community, come to the center when you free at home to improve your reading skills, the reading room contains many different African and western stories books," she told the students.
For his part, David S. Barlu, the chair of the Parents Teachers Association Chair, lauded KEEP for the initiative and promise to encourage students to read.
"We will encourage our children to see this facility as their living place to be more efficient in their reading ability and improve our vocabulary skills," Mr. Barlu said
Also speaking at the dedication program, Maryland County Superintendent George A. Prowd commended the NGO for the project and called on parents and school administration to encourage reading every day.
"From your work, I am moved and grateful to see this kind of project in my county," He said. "I am proud of your organization contributions to the government of Liberia and d the people of Maryland County".
Speaking on behalf of the students, 16-year old Aaron Waka said the reading room will expose them to many different things as they read and research.